Follow us on Facebook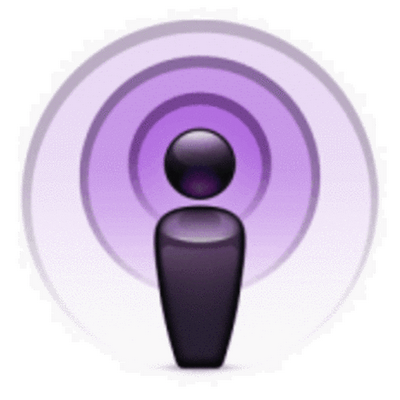 ComicWeb Podcasts on Itunes:
If you listen to our Podcast, please take our Podcast Survey
If you have an opinion on the DC vs. Marvel, you should have an opinion on our country, so vote.
ComicWeb Ads
Hit Movies Get the MST3K Treatment
Beyond Our Ken Old Time Radio Program
30 minute comedy show

Beyond Our Ken (1958-1964) was a British radio comedy program, and the predecessor to Round the Horne (1965-1968). Both programs starred Kenneth Horne, Kenneth Williams, Hugh Paddick, Betty Marsden and Bill Pertwee, with announcer Douglas Smith. Musical accompaniment was provided by the BBC Revue Orchestra. The name is a pun on Kenneth Horne's name and the (now mainly Scots/Scottish English) word ken, meaning 'knowledge or perception'.

Beyond Our Ken featured characters similar to those later featured in Round the Horne, for instance Betty Marsden's Fanny Haddock (parodying Fanny Cradock). It was also notable for Pertwee's Frankie Howerd impersonation, Hankie Flowered, and Hugh Paddick's working-class pop singer Ricky Livid. Another favourite was Kenneth Williams' country character, Arthur Fallowfield, who was based on Dorset farmer Ralph Wightman, a regular contributor to the BBC radio program "Any Questions?" Fallowfield's lines were full of innuendo and double entendre - on one occasion Horne introduced him as the man who put the sex in Sussex. Fallowfield's reply to any question began: "Well, I think the answer lies in the soil!" Also, on one occasion, Paddick's character Stanley Birkenshaw, aka "Dentures" who would re-appear in Round the Horne, gave a noble and rather damp version of Hamlet's soliloquy: 'To be - or not to be - that issssssssss the quesssssssssstion ....'
Williams and Paddick also played a couple of camp men-about-town Rodney and Charles, in many ways (although not as extreme) a precursor of Julian and Sandy in Round The Horne.

Eric Merriman was now very much in demand for television work and decided to end writing Beyond Our Ken. Because of the show's huge success, the BBC were determined that the comedy series continued. The show's name had to be changed because Eric Merriman had given Beyond Our Ken its original title. Barry Took returned together with Marty Feldman to write a new series with the same cast which became Round the Horne, one of the most popular and influential shows of its day despite having a shorter run. Without Beyond Our Ken, Round the Horne would not have existed.
`Text from wikipedia
All of our Old Time Radio Programs are in MP3 format. You can play them on your computer, you can transfer them to MP3 players (like the IPod), but, by and large, you cannot play them on stereos, walkmen, or car radios.
The sound quality of Old Time Radio Programs can vary greatly. Some episodes are excellent, others you have to turn up the volume a little and ignore the static. All of the episodes can be listened to and enjoyed. You can listen to our free samples to get a feel for how the programs sound.
You can purchase these episodes on CD or you can download them.
To purchase on CD:
To download:

Click on the Buy on CD button. A few dollars will be added for shipping depending on your zip code and how many CDs you order. Pay with Paypal (you can use a credit card even if you do not have a Paypal account). You will receive a receipt from Paypal. We will mail you the CD(s) within a few days. Usually we get the CDs in the mail the next day. Shipping usually takes 2-3 days via USPS. The episodes will be in mp3 format.

You save money on the cost of the episodes and you don't pay any shipping.
Click on the Download button. Pay with Paypal (you can use a credit card even if you do not have a Paypal account).
After you pay you will be returned to our site to a page with a series of links to zip files. Click on the links to download the zip files. These episodes are downloadable in large zip files.
To open a zip file you need software to "unzip" it. Your computer may already have unzip software, if this is the case, just click on the file and your software will automatically open up and you can unzip the files. If your computer doesn't have an unzip program, you can get one from the internet. The most popular is probably winzip (www.winzip.com), however, we use Zip Wizard by Coffeecup Software because its pretty good, easy to use, and free. (http://www.coffeecup.com/zip-wizard/)

The files are large - it will take you a few minutes to download each file. Each zip file is around 40MBs. A full CD worth of episodes takes about 14 large files. if you are on a dial-up connection, we highly recommend you buy a CD.
You will receive an e-mail receipt from Paypal, and we will send you an additional e-mail with the links.

Buy on CD: $4.50


Download only $3.50

Beyond Our Ken episode list - includes both full episodes and skits
112 episodes
Bokn 00.00.00 Charles & Rodney - Driving Examiner.mp3
Bokn 00.00.00 Charles & Rodney - Lumber Jacks.mp3
Bokn 00.00.00 Charles & Rodney - Police Constables.mp3
Bokn 00.00.00 Charles & Rodney - Popular Film Stars.mp3
Bokn 00.00.00 Charles & Rodney - Traffic Wardens.mp3
Bokn 00.00.00 Dr Yes.mp3
Bokn 00.00.00 Excerpts From The Popular Bbc Radio Series.mp3
Bokn 00.00.00 Expedition To The Egyptian Pyramids.mp3
Bokn 00.00.00 From Frinton With Love.mp3
Bokn 00.00.00 Keep Right On To The End Of The Peer.mp3
Bokn 00.00.00 Nudes Of The World Aka Deferred Man (.mp3
Bokn 00.00.00 Sir Francis Drake.mp3
Bokn 00.00.00 Special Guest - Indian Fakir.mp3
Bokn 00.00.00 Special Guest - Insurance Representative.mp3
Bokn 00.00.00 Special Guest - Mr. Great Britain.mp3
Bokn 00.00.00 Special Guest - Vagrant.mp3
Bokn 00.00.00 Special Guest - Wine Expert.mp3
Bokn 00.00.00 Tba Prog 1.mp3
Bokn 00.00.00 The Court Proceeding.mp3
Bokn 00.00.00 The Great Escape (64 - 01 - 12).mp3
Bokn 00.00.00 The House Trap.mp3
Bokn 00.00.00 The Man With The Golden Arm.mp3
Bokn 58.07.01.mp3
Bokn 58.07.08.mp3
Bokn 58.07.15.mp3
Bokn 58.07.22 (0104) I Am.mp3
Bokn 58.07.29.mp3
Bokn 58.08.05 Today Has Been A Lovely Day.mp3
Bokn 58.08.12.mp3
Bokn 58.08.19.mp3
Bokn 58.08.26.mp3
Bokn 58.10.08.mp3
Bokn 59.02.16.mp3
Bokn 59.05.07.mp3
Bokn 59.05.21.mp3
Bokn 59.05.25.mp3
Bokn 59.05.28.mp3
Bokn 59.06.04.mp3
Bokn 59.06.11.mp3
Bokn 59.06.25 (0215) The Sea Wolf.mp3
Bokn 59.07.16 (0218) Black Beauty.mp3
Bokn 59.07.30.mp3
Bokn 59.12.21.mp3
Bokn 60.03.21 (0613) Lolita.mp3
Bokn 60.04.15.mp3
Bokn 60.04.22.mp3
Bokn 60.04.29.mp3
Bokn 60.05.06.mp3
Bokn 60.05.13.mp3
Bokn 60.05.27.mp3
Bokn 60.06.10.mp3
Bokn 60.06.17.mp3
Bokn 60.06.24.mp3
Bokn 60.07.01.mp3
Bokn 60.07.08.mp3
Bokn 60.07.15.mp3
Bokn 60.10.20.mp3
Bokn 60.10.27.mp3
Bokn 60.11.03 (0403) The Gentleman's Agreement.mp3
Bokn 60.11.10 (0404) Three Coins In A Fountain.mp3
Bokn 60.11.17 (0705) Man With The Golden Arm.mp3
Bokn 60.11.24.mp3
Bokn 60.12.01 (0407) Desire Under The Elms.mp3
Bokn 60.12.08 (0408) Brief Encounter.mp3
Bokn 60.12.15 (0409) The Thirty - Nine Steps.mp3
Bokn 60.12.22 (0410) Gale Warning.mp3
Bokn 60.12.29 (0411) Room At The Top.mp3
Bokn 61.00.00 All Quiet On The Western Front.mp3
Bokn 61.00.00 Prog 1.mp3
Bokn 61.01.12.mp3
Bokn 61.01.19 (0414) All Quiet On The Western Fron.mp3
Bokn 61.01.26 (0415) The Charge Of The Light Briga.mp3
Bokn 61.02.02 (0416) A Hatful Of Rain.mp3
Bokn 61.02.09 (0417) Twleve O'clock High.mp3
Bokn 61.02.16.mp3
Bokn 61.02.23 (0419) Some Come Running End Missing.mp3
Bokn 61.03.02 (0420) Tunes Of Glory.mp3
Bokn 61.10.12 (0501) Around The World In 80 Days.mp3
Bokn 61.10.19.mp3
Bokn 61.10.26.mp3
Bokn 61.11.02.mp3
Bokn 61.11.09.mp3
Bokn 61.11.16 (0506) No Trees In The Street.mp3
Bokn 61.11.23 (0507) The Bells Are Ringing.mp3
Bokn 61.11.30 (0508) The Defiant Ones.mp3
Bokn 61.12.07.mp3
Bokn 61.12.14 (0510) A Yank At Oxford.mp3
Bokn 61.12.21 (0511) Love In The Afternoon.mp3
Bokn 62.01.04 (0513) The Great Train Robbery.mp3
Bokn 62.01.25.mp3
Bokn 62.02.01 (0517) The Devil At Four O'clock.mp3
Bokn 62.02.08 (0518) For Whom The Bell Tolls.mp3
Bokn 62.02.09.mp3
Bokn 62.02.15 (0519) Under Two Flags.mp3
Bokn 62.12.27 (0601) Dr No.mp3
Bokn 63.00.00 Prog 1.mp3
Bokn 63.01.03 (0602) Sorry Wrong Number.mp3
Bokn 63.01.17 (0604) The Story Of Carmen.mp3
Bokn 63.02.08 (0610) The Miracle Worker.mp3
Bokn 63.02.21 (0609) Tender Is The Night.mp3
Bokn 63.11.24 (0701) 55 Days At Peking.mp3
Bokn 63.12.01 (0702) Gigi.mp3
Bokn 63.12.01.mp3
Bokn 63.12.08 (0703) The Longest Day.mp3
Bokn 63.12.15 (0704) List Of Adrian Messenger, The.mp3
Bokn 63.12.29.mp3
Bokn 64.00.00 Prog 1.mp3
Bokn 64.01.19 (0709) Nudes Of The World.mp3
Bokn 64.01.26 (0710) Ten Tall Men.mp3
Bokn 64.02.02 (0711) How Green Was My Valet.mp3
Bokn 64.02.09.mp3
Bokn 64.02.16 (0713) Things To Come.mp3