Follow us on Facebook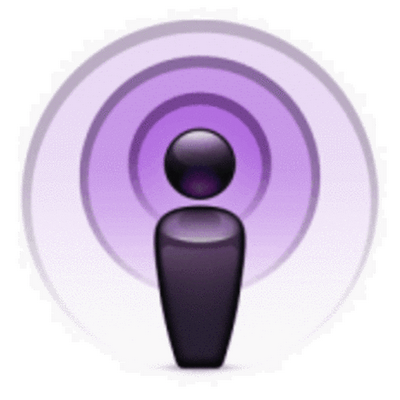 ComicWeb Podcasts on Itunes:
If you listen to our Podcast, please take our Podcast Survey
If you have an opinion on the DC vs. Marvel, you should have an opinion on our country, so vote.
ComicWeb Ads
Hit Movies Get the MST3K Treatment
Box 13 Old Time Radio Program
Box 13
"Adventure wanted: will go anywhere, do anything – Box 13."

The primary attraction of this detective adventure series was its star, Alan Ladd, who was also a big Hollywood star. He played former newsman, Dan Holiday. Holiday was a former newspaper writer who was now a mystery writer. The setup was that Holiday needed ideas for his novels, so he would put an ad in the paper: "Adventure wanted: will go anywhere, do anything – Box 13." As you may expect, an ad such as this brought in all sorts of responses. Okay, it brought in all sorts of responses that you would expect for an all ages radio program. Holiday would solve a murder mystery, or take a high stakes gamble, or infiltrate a gang, or just meet a bunch of odd balls. This was followed by 40 minutes of listening to him typing up his adventures…Okay, just kidding, the radio program was just the adventures, not his writing. The other main character was Holiday's ditzy secretary, Suzie. Many felt that this character was so over the top that her personality distracted from the main story. Each episode is a half hour.
All of our Old Time Radio Programs are in MP3 format. You can play them on your computer, you can transfer them to MP3 players (like the IPod), but, by and large, you cannot play them on stereos, walkmen, or car radios.
The sound quality of Old Time Radio Programs can vary greatly. Some episodes are excellent, others you have to turn up the volume a little and ignore the static. All of the episodes can be listened to and enjoyed. You can listen to our free samples to get a feel for how the programs sound.
You can purchase these episodes on CD or you can download them.
To purchase on CD:
To download:

Click on the Buy on CD button. A few dollars will be added for shipping depending on your zip code and how many CDs you order. Pay with Paypal (you can use a credit card even if you do not have a Paypal account). You will receive a receipt from Paypal. We will mail you the CD(s) within a few days. Usually we get the CDs in the mail the next day. Shipping usually takes 2-3 days via USPS. The episodes will be in mp3 format.

You save money on the cost of the episodes and you don't pay any shipping.
Click on the Download button. Pay with Paypal (you can use a credit card even if you do not have a Paypal account).
After you pay you will be returned to our site to a page with a series of links to zip files. Click on the links to download the zip files. These episodes are downloadable in large zip files.
To open a zip file you need software to "unzip" it. Your computer may already have unzip software, if this is the case, just click on the file and your software will automatically open up and you can unzip the files. If your computer doesn't have an unzip program, you can get one from the internet. The most popular is probably winzip (www.winzip.com), however, we use Zip Wizard by Coffeecup Software because its pretty good, easy to use, and free. (http://www.coffeecup.com/zip-wizard/)

The files are large - it will take you a few minutes to download each file. Each zip file is around 40MBs. A full CD worth of episodes takes about 14 large files. if you are on a dial-up connection, we highly recommend you buy a CD.
You will receive an e-mail receipt from Paypal, and we will send you an additional e-mail with the links.

Buy on CD: $4.50


Download only $3.50

Box 13: 52 episodes:

Box13 01 The First Letter.mp3
Box13 02 Insurance Fraud Scheme.mp3
Box13 03 Blackmail is Murder.mp3
Box13 04 Actor's Alibi.mp3
Box13 05 Extra, Extra.mp3
Box13 06 Shanghaied.mp3
Box13 07 Short Assignment.mp3
Box13 08 Double Mother.mp3
Box13 09 Book of Poems.mp3
Box13 10 Dan and the Magician's Assistant.mp3
Box13 11 Suicide or Murder.mp3
Box13 12 Triple Cross.mp3
Box13 13 Damsel in Distress.mp3
Box13 14 Diamond in the Sky.mp3
Box13 15 Double Right Cross.mp3
Box13 16 Look Pleasant, Please.mp3
Box13 17 The Haunted Artist.mp3
Box13 18 The Sad Night.mp3
Box13 19 Hot Box.mp3
Box13 20 The Better Man.mp3
Box13 21 The Professor and the Puzzle.mp3
Box13 22 The Dowager and Dan Holiday.mp3
Box13 23 Three to Die.mp3
Box13 24 The Philanthropist.mp3
Box13 25 Last Will and Nursery Rhyme.mp3
Box13 26 Delinquent Dilemma.mp3
Box13 27 Flash of Light.mp3
Box13 28 Hare and Hounds.mp3
Box13 29 Hunt and Peck.mp3
Box13 30 Death is a Doll.mp3
Box13 31 113-5.mp3
Box13 32 Dan and the Wonderful Lamp.mp3
Box13 33 Tempest in a Casserole.mp3
Box13 34 Mexican Maze.mp3
Box13 35 Sealed Instructions.mp3
Box13 36 Find Me, Find Death.mp3
Box13 37 Much Too Lucky.mp3
Box13 38 One of These Four.mp3
Box13 39 Daytime Nightmare.mp3
Box13 40 Death Is No Joke.mp3
Box13 41 Treasure of Hang Lee.mp3
Box13 42 Design for Danger.mp3
Box13 43 Dead Man Walks.mp3
Box13 44 Killer at Large.mp3
Box13 45 Speed to Burn.mp3
Box13 46 House of Darkness.mp3
Box13 47 Double Trouble.mp3
Box13 48 Bitter Bitten.mp3
Box13 49 The Perfect Crime normalized.mp3
Box13 50 Archimedes And The Roman.mp3
Box13 51 The Clay Pigeon.mp3
Box13 52 Round Robin.mp3