Follow us on Facebook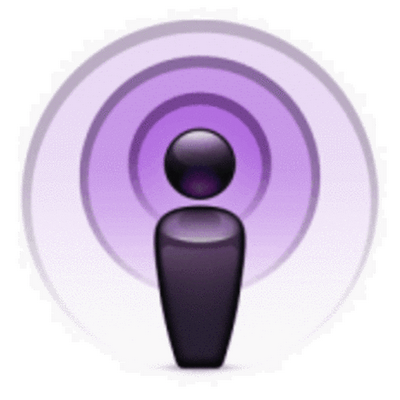 ComicWeb Podcasts on Itunes:
If you listen to our Podcast, please take our Podcast Survey
If you have an opinion on the DC vs. Marvel, you should have an opinion on our country, so vote.
ComicWeb Ads
Hit Movies Get the MST3K Treatment
Casey, Crime Photographer Old Time Radio Program
Casey, Crime Photographer
½ hour detective show
Casey, Crime Photographer has a long and varied past. He started out in a different medium and a different persona. The character of Casey, was first written by George Harmon Coxe in the pulp fiction magazine Black Mask in the 1930s, Coxe followed this up with a few novels. In these stories Flashgun Casey was a hardboiled, brass knuckles kind of investigator. Then he came to the radio as Flashgun Casey in 1943. Shortly after his radio debut he lost the 'Flashgun' and was just Casey. On radio the character was much more of a smart alec, cynical, wise-cracking detective, rather than the dark figure that the pulp portrayed. (More similar to Johnny Dollar than Sam Spade.) The radio show lasted on and off the air from 1943 to 1955 changing its name from Flashgun Casey, to Casey, Press Photographer, to Casey, Crime Photographer, then just Crime Photographer. The radio show made the transition to television in 1951, starring Darren McGavin.
The character of Casey was a photographer and reporter for The Morning Express. Casey's hangout of choice was the Blue Note Café, where he could often be found with his girlfriend Annie Williams. Also at the Blue Note was the bartender, Ethelbert. Playing music at the café was Teddy Wilson, the jazz pianist with the Benny Goodman Trio. Rounding out the cast was the police inspector Logan, and can you guess, he provides the incompetent comedic relief. The role of Casey was played by Staats Cotsworth, his girlfriend was played by Lesley Woods, Jan Miner, and others. John Gibson played Ethelbert, and Jackson Beck was the police inspector.
All of our Old Time Radio Programs are in MP3 format. You can play them on your computer, you can transfer them to MP3 players (like the IPod), but, by and large, you cannot play them on stereos, walkmen, or car radios.
The sound quality of Old Time Radio Programs can vary greatly. Some episodes are excellent, others you have to turn up the volume a little and ignore the static. All of the episodes can be listened to and enjoyed. You can listen to our free samples to get a feel for how the programs sound.
You can purchase these episodes on CD or you can download them.
To purchase on CD:
To download:

Click on the Buy on CD button. A few dollars will be added for shipping depending on your zip code and how many CDs you order. Pay with Paypal (you can use a credit card even if you do not have a Paypal account). You will receive a receipt from Paypal. We will mail you the CD(s) within a few days. Usually we get the CDs in the mail the next day. Shipping usually takes 2-3 days via USPS. The episodes will be in mp3 format.

You save money on the cost of the episodes and you don't pay any shipping.
Click on the Download button. Pay with Paypal (you can use a credit card even if you do not have a Paypal account).
After you pay you will be returned to our site to a page with a series of links to zip files. Click on the links to download the zip files. These episodes are downloadable in large zip files.
To open a zip file you need software to "unzip" it. Your computer may already have unzip software, if this is the case, just click on the file and your software will automatically open up and you can unzip the files. If your computer doesn't have an unzip program, you can get one from the internet. The most popular is probably winzip (www.winzip.com), however, we use Zip Wizard by Coffeecup Software because its pretty good, easy to use, and free. (http://www.coffeecup.com/zip-wizard/)

The files are large - it will take you a few minutes to download each file. Each zip file is around 40MBs. A full CD worth of episodes takes about 14 large files. if you are on a dial-up connection, we highly recommend you buy a CD.
You will receive an e-mail receipt from Paypal, and we will send you an additional e-mail with the links.

Buy on CD: $4.50


Download only $3.50

Casey, Crime Photographer episode list
71 episodes
45-05-19 Cupid is a Killer.mp3
45-10-31 The Clue in the Clouds.mp3
46-06-03 The Reunion.mp3
46-07-15 Truth or Tooth.mp3
46-08-29 The Red Raincoat.mp3
46-09-05 Hankerchief.mp3
46-09-14 The Duke of Skidrow.mp3
46-12-19 Christmas Shopping.mp3
47-01-16 Surprising Corpse.mp3
47-02-06 The Grey Kitten.mp3
47-02-20 Twenty Minute Alibi.mp3
47-03-07 The Mysterious Lodger.mp3
47-03-20 The Demon Minor.mp3
47-04-17 The Box of Death.mp3
47-04-27 Gentle Strangler.mp3
47-05-01 King of the Apes.mp3
47-05-08 Laughing Killer.mp3
47-05-22 The Pick-Up.mp3
47-07-03 Acquitted.mp3
47-07-10 Lady Killer.mp3
47-07-17 Self Made Hero.mp3
47-07-24 Photo of the Dead.mp3
47-07-31 Death in Lover's Lane.mp3
47-08-07 Bright New Star.mp3
47-08-14 The Chivalress Gunman.mp3
47-08-21 Busman's Holiday.mp3
47-08-28 Hideout.mp3
47-09-04 Loaded Dice.mp3
47-09-11 Graveyard Gertie.mp3
47-09-18 The Tobacco Pouch.mp3
47-09-25 Treasure Cave.mp3
47-10-02 Miscarriage of Justice.mp3
47-10-09 Wedding Breakfast.mp3
47-10-16 Camera Bag.mp3
47-10-23 Lady in Distress.mp3
47-10-30 Great Grandfather's Rent Receipt.mp3
47-11-06 The Blonde Lipstick.mp3
47-11-13 Too Many Angels.mp3
47-11-20 Earned Reward.mp3
47-11-27 After Turkey, the Bill.mp3
47-12-04 Serpent Goddess.mp3
47-12-11 New Will.mp3
47-12-18 Life of the Party.mp3
47-12-25 Santa Clause of Bum Blvd.mp3
48-01-01 Hot New Year's Party.mp3
48-01-08 Queen of the Amazons.mp3
48-01-15 The Miracle.mp3
48-01-22 The Ex-Convict.mp3
48-01-29 Piggy Bank Robbery.mp3
48-02-05 Music to Die By.mp3
48-02-12 Key Witness.mp3
48-02-26 The Fix.mp3
48-03-04 Tough Guy.mp3
48-03-11 Fog.mp3
48-03-18 Murder in Black and White.mp3
48-03-25 Blind Justice.mp3
48-11-25 Holiday.mp3
48-12-19 Witchcraft.mp3
49-03-10 Scene of the Crime.mp3
49-05-05 Wolverine.mp3
49-08-04 Sellout.mp3
49-08-11 Death of a Stranger.mp3
49-11-19 Thunderbolt.mp3
50-01-19 Wanted, A Gun.mp3
50-03-02 Bad Little Babe.mp3
50-04-06 The Fire.mp3
50-04-13 The Disappearance of Mister Gazell.mp3
50-11-16 The Upholsterer.mp3
54-01-13 Road Angel.mp3
54-01-24 Source of Information.mp3
Case of the Switched Plates (record skip) 43-07-07.mp3