Follow us on Facebook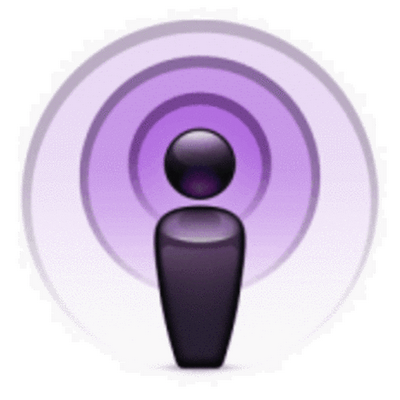 ComicWeb Podcasts on Itunes:
If you listen to our Podcast, please take our Podcast Survey
If you have an opinion on the DC vs. Marvel, you should have an opinion on our country, so vote.
ComicWeb Ads
Hit Movies Get the MST3K Treatment
Green Hornet Old Time Radio Program
The Green Hornet
He hunts the biggest of all game, public enemies who try to destroy our America!
The Green Hornet careened onto America's airwaves in 1936, and didn't leave until 1956. Britt Reid, the daring young publisher, owned the Daily Sentinel. As such he could find out interesting stories, and uncover corruption. If the police wouldn't take an interest in his muckracking, then it was time to don the mask, and with his faithful valet, Kato, do some investigation as…the Green Hornet. But Kato was not your typical sidekick, he graduated from college, he was an expert chemist, and excellent stunt driver (who else could handle the hornet's car, Black Beauty) and boy could he fight. If you have to get Bruce Lee to play the character on television, you know he can fight. If only they had a Kato show. The love interest, such as it was, was Lenore Case (but Reid always referred to her as Miss Case – this give you an idea of the level of romance in the show.)
As a point of interest, both the Green Hornet and the Lone Ranger were created by George W. Trendle, and both shows were largely written by Fran Striker. Both characters wore masks, had fast transportation, great partners, and fought for truth and justice. You could say that it ran in the family. Britt Reid, the Green Hornet, is the grand nephew of the Lone Ranger.
All of our Old Time Radio Programs are in MP3 format. You can play them on your computer, you can transfer them to MP3 players (like the IPod), but, by and large, you cannot play them on stereos, walkmen, or car radios.
The sound quality of Old Time Radio Programs can vary greatly. Some episodes are excellent, others you have to turn up the volume a little and ignore the static. All of the episodes can be listened to and enjoyed. You can listen to our free samples to get a feel for how the programs sound.
You can purchase these episodes on CD or you can download them.
To purchase on CD:
To download:

Click on the Buy on CD button. A few dollars will be added for shipping depending on your zip code and how many CDs you order. Pay with Paypal (you can use a credit card even if you do not have a Paypal account). You will receive a receipt from Paypal. We will mail you the CD(s) within a few days. Usually we get the CDs in the mail the next day. Shipping usually takes 2-3 days via USPS. The episodes will be in mp3 format.

You save money on the cost of the episodes and you don't pay any shipping.
Click on the Download button. Pay with Paypal (you can use a credit card even if you do not have a Paypal account).
After you pay you will be returned to our site to a page with a series of links to zip files. Click on the links to download the zip files. These episodes are downloadable in large zip files.
To open a zip file you need software to "unzip" it. Your computer may already have unzip software, if this is the case, just click on the file and your software will automatically open up and you can unzip the files. If your computer doesn't have an unzip program, you can get one from the internet. The most popular is probably winzip (www.winzip.com), however, we use Zip Wizard by Coffeecup Software because its pretty good, easy to use, and free. (http://www.coffeecup.com/zip-wizard/)

The files are large - it will take you a few minutes to download each file. Each zip file is around 40MBs. A full CD worth of episodes takes about 14 large files. if you are on a dial-up connection, we highly recommend you buy a CD.
You will receive an e-mail receipt from Paypal, and we will send you an additional e-mail with the links.

Buy on CD: $4.50


Download only $3.50




The Green Hornet - 91 episodes:
380101 Devils Playground
391031 The Parking Lot Racket
391123 Smuggler Signs His Name
400717 Poor Substitutes For A Prison
400927 Votes For Sale
401003 The Highway That Graft Built
410621 Walkout For Profit
410705 Murder Across The Board
410809 Bid And Asked
420131 Reservoir For Murder
420221 Charity Takes It On The Chin
420519 Invasion Plans For Victory
420523 A Slip Of The Lip
420912 Murder Trips A Rat
421114 Torpedo On Wheels
421121 Sabotage Finds A Name
430228 The Corpse That Wasnt There
430418 The Corpse That Wasn't There
440516 Paroled For Revenge
440611 The Hornet Does It
450531 Black Market For Profit
450823 Unexpected Meeting
451004 The Stuffed Panda
451018 Murder And The Dope Racket
451101 Ballots And Bluff
451108 Drops A Hint
451115 The Katz With Nine Lives
451122 Superhighway Robbery
451129 The Gas Station Protection Racket
451213 Paid In Full
451225 Boathouse Mystery
460101 Turban Of Jaipur
460122 George Haven's Secret
460129 Escape For Revenge
460205 Washington Story
460212 Woman In The Case
460219 Soldier And His Dog
460226 The Last Letter Of Oliver Perry
4602XX Soldier And His Dog
460305 A Question Of Time
460312 The Letter
460316 A Pair Of Nylons
460326 Youth Takes The Headlines
460402 Classified Ad
460409 Gaspen
460416 The Figure In The Photograph
460507 Murder For Sale
460514 Check and Double Check
460528 Polarized Glasses
460611 The Hornet Does It Again
460625 Revenge For Melakim
460924 Underwater Adventure
461020 Mr Big's Drugstore Racket
471028 Exposed
480120 A Matter Of Evidence
480127 Hit And Run
481028 The Song Racket
481028 Words And Music
490201 Poor Substitutes For A Prison
490210 Face In The Television
4xXxXx Oliver Perry's Car
501206 The Devil's Playground
521203 Pretenders To The Throne
Bait For A Two Timer
Bullets And Bluff
Bus Accidents
Carnival
City Transportation
Clearing Mayor Of Graft
Crandell And The Murder Ring
Deception Inc
Disaster Rides The Rails
Ghor Crandell & The Murder Ring
Hot Money And Death
Justice Wears A Blindfold
Juvenile Delinquency
Last Of Oliver Perry
Man Of Many Words
Money Talks Too Loud
Not One Cent For Tribute
Put It On Ice
Sales Tax Racket
Snyder's Political Racket
The Black Cat Killer
The Boathouse Mystery
The Cat With Nine Lives
The Ghost Who Talked Too Much
The Voice
Trouble Hits The Trolley
What Price Glamour
When Money Talks