Follow us on Facebook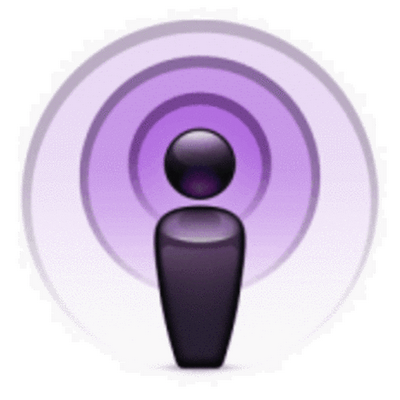 ComicWeb Podcasts on Itunes:
If you listen to our Podcast, please take our Podcast Survey
If you have an opinion on the DC vs. Marvel, you should have an opinion on our country, so vote.
ComicWeb Ads
Hit Movies Get the MST3K Treatment
I Love a Mystery Old Time Radio Program
I Love a Mystery Old Time Radio Program
15 minute detective/adventure show (a few episodes are 30 minutes)
"No job too tough, no adventure too baffling."
I Love A Mystery was a program about three adventure seeking buddies who ran a detective agency and traveled the world. The series was written in great style by Carlton E. Morse. The show was first aired in 1939. It lasted until 1944, then took 5 years off, it came back in 1949 and stayed on air until 1952. Throughout its run it went back and forth from 15 minute to 30 minute shows.
The three friends are: Jack Packard, Doc Long and Reggie York. They met as mercenary soldiers fighting the Japanese in China. Later, they met again in San Francisco, and they formed the (alphabetically prominent) A-1 Detective Agency. Their motto was "No job too tough, no adventure too baffling." The trio would go to far off lands, explore mysteries both perplexing and supernatural, and basically just get into adventures of daring do.Each character has a clear personality (and distinct voice, which really helps in radio.) Jack is a tough, intelligent, and charismatic man. Although the three are like the musketeers, Jack can be considered the group leader. He also doesn't trust women, and rebuffs the advances of the many, many, beautiful and exotic women that show up week after week. Doc and Reggie are slightly less edgy characters. The Texas-born Doc is a hard-fighting, boastful, high-spirited character who provides comic relief. Reggie, an Englishman noted for his great strength, competes with Doc in trying to romance the women.
Carlton E. Morse, the show's writer, is regarded as one of the best writers in radio. He created adventures that spanned the different genres of radio, from mystery, horror, adventure, suspense, as well as placing these stories in new and interesting locales or just bizarre plotlines (the country of Nicaragua protested the storyline "Temple of Vampires") Morse's greatest accomplishment in the program was to create great characters with good chemistry and place them in horrible situations (horrible for Jack, Doc and Reggie, but fun for us.) Jack, Doc and Reggie were played by a number of actors over the years. Jack was played by: Michael Raffetto, Russell Thorson, Jay Novello, and John McIntire. Doc Long was portrayed by Barton Yarborough and Jim Boles. Walter Paterson and Tony Randall preformed as Reggie.
A follow-on a series, I Love Adventure, aired in 1948. It followed post-war adventures of Jack, Doc, and Reggie, now being directed by the Twenty-One Old Men of Gramercy Park, an extra-governmental organization of some power. Sadly, I Love Adventure ran for only 13 episodes.
All of our Old Time Radio Programs are in MP3 format. You can play them on your computer, you can transfer them to MP3 players (like the IPod), but, by and large, you cannot play them on stereos, walkmen, or car radios.
The sound quality of Old Time Radio Programs can vary greatly. Some episodes are excellent, others you have to turn up the volume a little and ignore the static. All of the episodes can be listened to and enjoyed. You can listen to our free samples to get a feel for how the programs sound.
You can purchase these episodes on CD or you can download them.
To purchase on CD:
To download:

Click on the Buy on CD button. A few dollars will be added for shipping depending on your zip code and how many CDs you order. Pay with Paypal (you can use a credit card even if you do not have a Paypal account). You will receive a receipt from Paypal. We will mail you the CD(s) within a few days. Usually we get the CDs in the mail the next day. Shipping usually takes 2-3 days via USPS. The episodes will be in mp3 format.

You save money on the cost of the episodes and you don't pay any shipping.
Click on the Download button. Pay with Paypal (you can use a credit card even if you do not have a Paypal account).
After you pay you will be returned to our site to a page with a series of links to zip files. Click on the links to download the zip files. These episodes are downloadable in large zip files.
To open a zip file you need software to "unzip" it. Your computer may already have unzip software, if this is the case, just click on the file and your software will automatically open up and you can unzip the files. If your computer doesn't have an unzip program, you can get one from the internet. The most popular is probably winzip (www.winzip.com), however, we use Zip Wizard by Coffeecup Software because its pretty good, easy to use, and free. (http://www.coffeecup.com/zip-wizard/)

The files are large - it will take you a few minutes to download each file. Each zip file is around 40MBs. A full CD worth of episodes takes about 14 large files. if you are on a dial-up connection, we highly recommend you buy a CD.
You will receive an e-mail receipt from Paypal, and we will send you an additional e-mail with the links.

Buy on CD: $4.50


Download only $3.50