Follow us on Facebook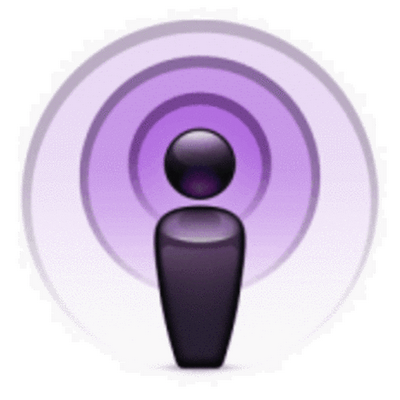 ComicWeb Podcasts on Itunes:
If you listen to our Podcast, please take our Podcast Survey
If you have an opinion on the DC vs. Marvel, you should have an opinion on our country, so vote.
ComicWeb Ads
Hit Movies Get the MST3K Treatment
Journey into Space Old Time Radio Program
Journey into Space
½ hour science fiction episodes
Journey into Space was a science fiction serial radio program produced by the BBC and aired from 1953-1956. The program was has three separate series: Journey to the Moon (sometimes called Operation Luna), The Red Planet, and The World in Peril. The plots deal with mankind traveling to the moon, exploring Mars, and stopping an impending Martian invasion (that should give you a small indication of how visiting the Red Planet went.)
The series were written and produced by Charles Chilton, who also went on to write a few novels based on the radio program. To keep audience interest up, he ended each program with a cliffhanger ending. The program really caught on in England, and a weekly comic strip, also written by Chilton was published in the Express Weekly, fans of the show include Stephen Hawking. This was the last radio program in England to have a greater audience than the new fangled television shows that were airing in the 50s.
The main cast included: Andrew Faulds as Captain Andrew"Jet" Morgan, Guy Kingsley Poynter as Doc Matthews, the character of Stephen Mitchell was played by a few people, but mostly by Bruce Beeby, and Lemmy was also portrayed by a variety of actors, but mostly by David Kossoff. In addition to these four characters, the show employed a wide variety of roles including a time traveler, Jet's uncle, and assorted space control people. As was needed for a show that transported the listener to far off worlds and introduced them to new landscapes and creatures, the music and sound effects played a significant role in the show. Van Phillips composed and conducted the music throughout the three series. The BBC used an in-house echo chamber for many of the sound effects, as well as all of the other radio techniques learned over the previous decades. This was a fun top quality show that still has a following in England.
All of our Old Time Radio Programs are in MP3 format. You can play them on your computer, you can transfer them to MP3 players (like the IPod), but, by and large, you cannot play them on stereos, walkmen, or car radios.
The sound quality of Old Time Radio Programs can vary greatly. Some episodes are excellent, others you have to turn up the volume a little and ignore the static. All of the episodes can be listened to and enjoyed. You can listen to our free samples to get a feel for how the programs sound.
You can purchase these episodes on CD or you can download them.
To purchase on CD:
To download:

Click on the Buy on CD button. A few dollars will be added for shipping depending on your zip code and how many CDs you order. Pay with Paypal (you can use a credit card even if you do not have a Paypal account). You will receive a receipt from Paypal. We will mail you the CD(s) within a few days. Usually we get the CDs in the mail the next day. Shipping usually takes 2-3 days via USPS. The episodes will be in mp3 format.

You save money on the cost of the episodes and you don't pay any shipping.
Click on the Download button. Pay with Paypal (you can use a credit card even if you do not have a Paypal account).
After you pay you will be returned to our site to a page with a series of links to zip files. Click on the links to download the zip files. These episodes are downloadable in large zip files.
To open a zip file you need software to "unzip" it. Your computer may already have unzip software, if this is the case, just click on the file and your software will automatically open up and you can unzip the files. If your computer doesn't have an unzip program, you can get one from the internet. The most popular is probably winzip (www.winzip.com), however, we use Zip Wizard by Coffeecup Software because its pretty good, easy to use, and free. (http://www.coffeecup.com/zip-wizard/)

The files are large - it will take you a few minutes to download each file. Each zip file is around 40MBs. A full CD worth of episodes takes about 14 large files. if you are on a dial-up connection, we highly recommend you buy a CD.
You will receive an e-mail receipt from Paypal, and we will send you an additional e-mail with the links.

Buy on CD: $4.50


Download only $3.50