Follow us on Facebook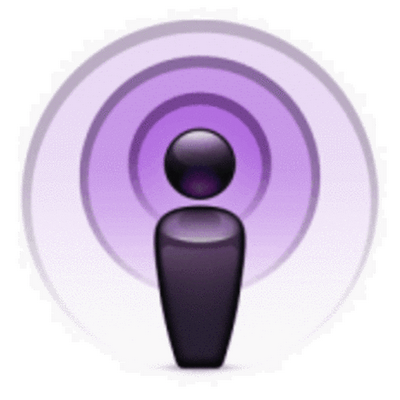 ComicWeb Podcasts on Itunes:
If you listen to our Podcast, please take our Podcast Survey
If you have an opinion on the DC vs. Marvel, you should have an opinion on our country, so vote.
ComicWeb Ads
Hit Movies Get the MST3K Treatment
Jungle Jim Old Time Radio Program
Jungle Jim
Jungle Jim was originally a newspaper comic strip, created in 1934. It was written by Don Moore with art by Alex Raymond. Raymond was also the artist for such series as Tillie the Toiler, Blondie, Secret Agent X-9, and Rip Kirby.
When in the jungles of southeast Asia, who are you going to trust with your life. Someone who knows the ins and outs of the terrain since birth? A person so steeped in the culture and ways of the land that their reactions are instinct, not thought. Heck no. You want a white guy with a safari hat named Jim.
Okay, so if you can get past this premise, you have a fun jungle adventure show aimed at kids. Each episode is 15 minutes. Jungle Jim Bradley, the great hunter, fights poachers, hunts ghosts, finds gold, fights the Japanese , hunts wild beasts, negotiates with native tribes, finds mysterious lost islands, you name it, it was in the series. Jungle Jim was accompanied by his native guide and friend Kolu, and Shanghai Lil (I love that name), a woman who would join him on occasion. The radio show went from 1935 to 1939.
All of our Old Time Radio Programs are in MP3 format. You can play them on your computer, you can transfer them to MP3 players (like the IPod), but, by and large, you cannot play them on stereos, walkmen, or car radios.
The sound quality of Old Time Radio Programs can vary greatly. Some episodes are excellent, others you have to turn up the volume a little and ignore the static. All of the episodes can be listened to and enjoyed. You can listen to our free samples to get a feel for how the programs sound.
You can purchase these episodes on CD or you can download them.
To purchase on CD:
To download:

Click on the Buy on CD button. A few dollars will be added for shipping depending on your zip code and how many CDs you order. Pay with Paypal (you can use a credit card even if you do not have a Paypal account). You will receive a receipt from Paypal. We will mail you the CD(s) within a few days. Usually we get the CDs in the mail the next day. Shipping usually takes 2-3 days via USPS. The episodes will be in mp3 format.

You save money on the cost of the episodes and you don't pay any shipping.
Click on the Download button. Pay with Paypal (you can use a credit card even if you do not have a Paypal account).
After you pay you will be returned to our site to a page with a series of links to zip files. Click on the links to download the zip files. These episodes are downloadable in large zip files.
To open a zip file you need software to "unzip" it. Your computer may already have unzip software, if this is the case, just click on the file and your software will automatically open up and you can unzip the files. If your computer doesn't have an unzip program, you can get one from the internet. The most popular is probably winzip (www.winzip.com), however, we use Zip Wizard by Coffeecup Software because its pretty good, easy to use, and free. (http://www.coffeecup.com/zip-wizard/)

The files are large - it will take you a few minutes to download each file. Each zip file is around 40MBs. A full CD worth of episodes takes about 14 large files. if you are on a dial-up connection, we highly recommend you buy a CD.
You will receive an e-mail receipt from Paypal, and we will send you an additional e-mail with the links.

Buy CD 1: $4.50

Buy CD 2: $4.50

Buy CD Set (1-2) : $7.00


Download Set 1: $3.50

Download Set 2: $3.50

Download Complete Set (1-2) : $6.00

Jungle Jim Disk 1: 252 episodes
Jungle Jim The Bat Woman 22 episodes
Jungle Jim: The Purple Triangle: 31 episodes
Jungle Jim: The Tigerís Claw: 43 episodes
Jungle Jim: Afghan Hills: 28 episodes
Jungle Jim: the Ghost of the Java Sea: 24 episodes
Jungle Jim: Karnak the Killer: 37 episodes
Jungle Jim: Stacey: 28 episodes
Jungle Jim: In Quest of Peter Stone: 39 episodes

Jungle Jim Disk 2:
Jungle Jim: The Panama Canal 35 episodes
Junglle Jim: Thorsonís Island: 45 episodes
Jungle Jim: War Time Adventures: 29 episodes
Jungle Jim: Bull Bragg: 22 episodes
Jungle Jim: The Maharaja of Golore: 30 episodes
Jungle Jim: The Bandits of Siam: 13 episodes