Follow us on Facebook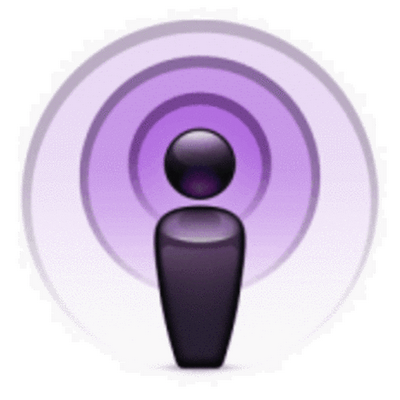 ComicWeb Podcasts on Itunes:
If you listen to our Podcast, please take our Podcast Survey
If you have an opinion on the DC vs. Marvel, you should have an opinion on our country, so vote.
ComicWeb Ads
Hit Movies Get the MST3K Treatment
Lives of Harry Lime (The Third Man) Old Time Radio Program
The Lives of Harry Lime
½ hour mystery adventure show
The Adventures of Harry Lime (broadcast in the United States as The Lives of Harry Lime) was an old-time radio program produced in London, England during the 1951 to 1952 season.
Orson Welles reprised his role of Harry Lime from the celebrated 1949 film adaptation of Graham Greene's novel The Third Man. The radio series is a "prequel" to the film, and depicts the many misadventures of con-artist Lime in a somewhat lighter tone than the character's villainy in the film.
Most episodes would begin with "The Third Man Theme" being played, abruptly cut off by an echoing gunshot. Then Welles would speak: "That was the shot that killed Harry Lime. He died in a sewer beneath Vienna, as those of you know who saw the movie The Third Man. Yes, that was the end of Harry Lime ... but it was not the beginning. Harry Lime had many lives ... and I can recount all of them. How do I know? Very simple. Because my name is Harry Lime."
While modern audiences may not be that familiar with the movie The Third Man (we highly recommend you see it) as people were in 1951, this is a good adventure series, and anytime you have the opportunity to hear Orson Welles on radio, you have to give it a try.
text from wikipedia
All of our Old Time Radio Programs are in MP3 format. You can play them on your computer, you can transfer them to MP3 players (like the IPod), but, by and large, you cannot play them on stereos, walkmen, or car radios.
The sound quality of Old Time Radio Programs can vary greatly. Some episodes are excellent, others you have to turn up the volume a little and ignore the static. All of the episodes can be listened to and enjoyed. You can listen to our free samples to get a feel for how the programs sound.
You can purchase these episodes on CD or you can download them.
To purchase on CD:
To download:

Click on the Buy on CD button. A few dollars will be added for shipping depending on your zip code and how many CDs you order. Pay with Paypal (you can use a credit card even if you do not have a Paypal account). You will receive a receipt from Paypal. We will mail you the CD(s) within a few days. Usually we get the CDs in the mail the next day. Shipping usually takes 2-3 days via USPS. The episodes will be in mp3 format.

You save money on the cost of the episodes and you don't pay any shipping.
Click on the Download button. Pay with Paypal (you can use a credit card even if you do not have a Paypal account).
After you pay you will be returned to our site to a page with a series of links to zip files. Click on the links to download the zip files. These episodes are downloadable in large zip files.
To open a zip file you need software to "unzip" it. Your computer may already have unzip software, if this is the case, just click on the file and your software will automatically open up and you can unzip the files. If your computer doesn't have an unzip program, you can get one from the internet. The most popular is probably winzip (www.winzip.com), however, we use Zip Wizard by Coffeecup Software because its pretty good, easy to use, and free. (http://www.coffeecup.com/zip-wizard/)

The files are large - it will take you a few minutes to download each file. Each zip file is around 40MBs. A full CD worth of episodes takes about 14 large files. if you are on a dial-up connection, we highly recommend you buy a CD.
You will receive an e-mail receipt from Paypal, and we will send you an additional e-mail with the links.

Buy on CD: $4.50


Download only $3.50




Lives of Harry Lime episode list
52 episodes

hl510803_harrylime_0001_toomanycrooks
hl510810_harrylime_0002_seenaplesandlive
hl510817_harrylime_0003_claypidgeon
hl510824_harrylime_0004_tickettotangier
hl510831_harrylime_0005_voodoo
hl510907_harrylime_0006_thebohemianstar
hl510914_harrylime_0007_loveaffair
hl510921_harrylime_0008_roguesholiday
hl510928_harrylime_0009_workofart
hl511005_harrylime_0010_operationmusicbox
hl511012_harrylime_0011_goldenfleece
hl511019_harrylime_0012_bluebride
hl511026_harrylime_0013_everyframehasasilverlining
hl511102_harrylime_0014_mexicanhattrick
hl511109_harrylime_0015_artislongandlimeisfleeting
hl511116_harrylime_0016_inpursuitofaghost
hl511123_harrylime_0017_horseplay
hl511130_harrylime_0018_3farthingsforyourthoughts
hl511207_harrylime_0019_thethirdwoman
hl511214_harrylime_0020_anoldmoorishcustom
hl511221_harrylime_0021_it'saknockout
hl511228_harrylime_0022_twoiscompany
hl520104_harrylime_0023_cherchezlagem
hl520111_harrylime_0024_handofglory
hl520118_harrylime_0025_thedoubledoublecross
hl520125_harrylime_0026_5000pengoesandakiss
hl520201_harrylime_0027_thedarkenchantress
hl520208_harrylime_0028_earlontroubledwaters
hl520215_harrylime_0029_deadcandidate
hl520222_harrylime_0030_itsinthebag
hl520229_harrylime_0031_hyacinthpatrol
hl520307_harrylime_0032_turnaboutisfoulplay
hl520314_harrylime_0033_violetssweetviolets
hl520321_harrylime_0034_faithlimeandcharity
hl520328_harrylime_0035_pleasurebeforebusiness
hl520404_harrylime_0036_foolsgold
hl520411_harrylime_0037_manofmystery
hl520418_harrylime_0038_thepaintedsmile
hl520425_harrylime_0039_harrylimejoinsthecircus
hl520502_harrylime_0040_suziescue
hl520509_harrylime_0041_vive le chance
hl520516_harrylime_0042_theelusivevemeer
hl520523_harrylime_0043_murderontheriveria
hl520530_harrylime_0044_pearlsofbohemia
hl520606_harrylime_0045_anightintheharem
hl520613_harrylime_0046_blackmailisanastyword
hl520620_harrylime_0047_theprofessorregrets
hl520627_harrylime_0048_thehardway
hl520704_harrylime_0049_parisisnotthesame
hl520711_harrylime_0050_honeymoon
hl520718_harrylime_0051_bluecaribou
hl520725_harrylime_0052_greekmeetsgreek