Follow us on Facebook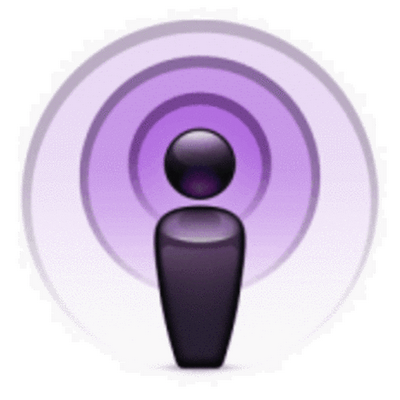 ComicWeb Podcasts on Itunes:
If you listen to our Podcast, please take our Podcast Survey
If you have an opinion on the DC vs. Marvel, you should have an opinion on our country, so vote.
ComicWeb Ads
Hit Movies Get the MST3K Treatment
Lum and Abner Old Time Radio Program
Lum & Abner Old Time Radio Program Combined Set (disks 1-4)
15 minute comedy/variety show episodes

"I-doggies, Lum . . ."

Lum and Abner, first broadcast in 1930, was the end result of casual routines developed and performed by Chester Lauck and Norris Goff, based on the quirky characters and rural dialects of their small-town Arkansas roots. Lum and Abner were the hillbilly co-owners of the Jot 'Em Down Store, a source of a wild assortment of goods purveyed to the residents of Pine Ridge. The show centered around the comedy inherent in their interactions with the local characters, and their propensity to fall prey to con men. In the early days of the show, all of the characters were played by Lauck and Goff. As the show grew in popularity, the show became more elaborate, adding sound effects and a theme song. The cast was increased by new characters played by well-known celebrities of the day, including Zasu Pitts, Andy DeVine and Clifford Arquette. Lum and Abner remained on the air for over two decades, making it one of the most popular and long-lived shows of old time radio; its final broadcast was in May of 1953.
All of our Old Time Radio Programs are in MP3 format. You can play them on your computer, you can transfer them to MP3 players (like the IPod), but, by and large, you cannot play them on stereos, walkmen, or car radios.
The sound quality of Old Time Radio Programs can vary greatly. Some episodes are excellent, others you have to turn up the volume a little and ignore the static. All of the episodes can be listened to and enjoyed. You can listen to our free samples to get a feel for how the programs sound.
You can purchase these episodes on CD or you can download them.
To purchase on CD:
To download:

Click on the Buy on CD button. A few dollars will be added for shipping depending on your zip code and how many CDs you order. Pay with Paypal (you can use a credit card even if you do not have a Paypal account). You will receive a receipt from Paypal. We will mail you the CD(s) within a few days. Usually we get the CDs in the mail the next day. Shipping usually takes 2-3 days via USPS. The episodes will be in mp3 format.

You save money on the cost of the episodes and you don't pay any shipping.
Click on the Download button. Pay with Paypal (you can use a credit card even if you do not have a Paypal account).
After you pay you will be returned to our site to a page with a series of links to zip files. Click on the links to download the zip files. These episodes are downloadable in large zip files.
To open a zip file you need software to "unzip" it. Your computer may already have unzip software, if this is the case, just click on the file and your software will automatically open up and you can unzip the files. If your computer doesn't have an unzip program, you can get one from the internet. The most popular is probably winzip (www.winzip.com), however, we use Zip Wizard by Coffeecup Software because its pretty good, easy to use, and free. (http://www.coffeecup.com/zip-wizard/)

The files are large - it will take you a few minutes to download each file. Each zip file is around 40MBs. A full CD worth of episodes takes about 14 large files. if you are on a dial-up connection, we highly recommend you buy a CD.
You will receive an e-mail receipt from Paypal, and we will send you an additional e-mail with the links.

Buy CD 1: $4.50

Buy CD 2: $4.50

Buy CD 3: $4.50

Buy CD 4: $4.50

Buy CD Set (1-4): $14.00


Buy on CD: $4.50


Download Set 1: $3.50

Download Set 2: $3.50

Download Set 3: $3.50

Download Set 4: $3.50

Download Complete Set (1-4): $12.00

CD 1 episodes (196 episodes)
Lum and Abner 35-02-13-LumOutOfJail.mp2
Lum and Abner 33-xx-xx_Friday night sociable.mp3
Lum and Abner 33-xx-xx_Preparing for lion hunt.mp3
Lum and Abner 35_XX_XX They Cut Down The Old Pine Tree.mp3
Lum and Abner 35-01-04 LASellOilWell.mp3
Lum and Abner 35-01-07 SquireSkimpPresidentSWOil.mp3
Lum and Abner 35-01-08 SquireReceivesVisit.mp3
Lum and Abner 35-01-09 Oil Boom Over.mp3
Lum and Abner 35-01-18 Matrimonial Bureau.mp3
Lum and Abner 35-01-21 Abners Photo.mp3
Lum and Abner 35-01-22 Mail is Pouring In.mp3
Lum and Abner 35-01-23 Hortence Kelly.mp3
Lum and Abner 35-01-24 Hortence Coming to Town.mp3
Lum and Abner 35-01-25 Abner to Meet Hortence.mp3
Lum and Abner 35-01-30 Abner Fakes an Accident.mp3
Lum and Abner 35-01-31 Two Broke Arms.mp3
Lum and Abner 35-02-01 Selling Flashlights.mp3
Lum and Abner 35-02-04 Forming a Plan.mp3
Lum and Abner 35-02-05 More Mail.mp3
Lum and Abner 35-02-06 Elizabeth Files a Claim.mp3
Lum and Abner 35-02-07 Abner Confesses.mp3
Lum and Abner 35-02-08 Lum Breaks into Abners House.mp3
Lum and Abner 35-02-12 Lums in Jail.mp3
Lum and Abner 35-02-14 The Lead in the Election.mp3
Lum and Abner 35-02-15 Election Getting Nasty.mp3
Lum and Abner 35-02-18 Squire Helps.mp3
Lum and Abner 35-02-19 Squire To Cash Check.mp3
Lum and Abner 35-02-20 NewspaperReportsOnAbner.mp3
Lum and Abner 35-02-21 InsuranceMoneyDonated.mp3
Lum and Abner 35-02-22 ListenersToCastTheirVotes.mp3
Lum and Abner 35-02-25 LumWinsVote.mp3
Lum and Abner 35-02-26 CircusComesToPineRidge.mp3
Lum and Abner 35-02-27 Abner the Boss.mp3
Lum and Abner 35-02-28 Ten Cases of Soap.mp3
Lum and Abner 35-03-01 Rights to Sell the Soap.mp3
Lum and Abner 35-03-04 Goods for Livestock.mp3
Lum and Abner 35-03-05 Dividing the Store.mp3
Lum and Abner 35-03-06 Dick Tries to Make Peace.mp3
Lum and Abner 35-03-07 Groceries for Horses.mp3
Lum and Abner 35-03-08 Traveling Circus.mp3
Lum and Abner 35-03-11 The Swapping Ends.mp3
Lum and Abner 35-03-12 Circus Tries to Leave Town.mp3
Lum and Abner 35-03-13-L&ABackTogether.mp3
Lum and Abner 35-03-14 Feed for Tickets.mp3
Lum and Abner 35-03-15 The Bally Hoo Man.mp3
Lum and Abner 35-03-18 Squires Freak Show.mp3
Lum and Abner 35-03-19 Lum the Trapeze Artist.mp3
Lum and Abner 35-03-20 Trapeze too Dangerous.mp3
Lum and Abner 35-03-21 The Circus is too Dangerous.mp3
Lum and Abner 35-03-22 Grand Opening Tomorrow.mp3
Lum and Abner 35-03-25 The Boys Lose Money.mp3
Lum and Abner 35-03-26 Abners New Glasses.mp3
Lum and Abner 35-03-27 Lum and Cedric Buy Glasses.mp3
Lum and Abner 35-03-28 Circus big business.mp3
Lum and Abner 35-03-29 The Tent Blows Down.mp3
Lum and Abner 35-04-01 Moving the Circus.mp3
Lum and Abner 35-04-02 Lum Needs Money.mp3
Lum and Abner 35-04-03 Dick Smashes Lums Glasses.mp3
Lum and Abner 35-04-04 Zenora.mp3
Lum and Abner 35-04-05 Evalena.mp3
Lum and Abner 35-04-08 The Cash Stolen.mp3
Lum and Abner 35-04-09 Squire is the Main Suspect.mp3
Lum and Abner 35-04-10 Many Suspects.mp3
Lum and Abner 35-04-11 The Money Disappears Again.mp3
Lum and Abner 35-04-22 Selling the Circus.mp3
Lum and Abner 35-04-23 Improve the Store.mp3
Lum and Abner 35-04-26 Trying to Disrupt Marriage.mp3
Lum and Abner 35-04-29 Lum Needs a Wedding Ring.mp3
Lum and Abner 35-05-06 Squire Buys a Ring.mp3
Lum and Abner 35-05-07 Chain Letter.mp3
Lum and Abner 35-05-08 A Hog Chain Letter.mp3
Lum and Abner 35-05-09 Where to Keep the Hogs.mp3
Lum and Abner 35-05-10 Chain Letters are Illegal.mp3
Lum and Abner 35-05-13 The Unchain Letter.mp3
Lum and Abner 35-05-14 Maybe the Letter isnt Illegal.mp3
Lum and Abner 35-05-15 Squire Helps Sell the Hogs.mp3
Lum and Abner 35-05-16 Hog Kings Statue.mp3
Lum and Abner 35-05-17 What Kind of Statue.mp3
Lum and Abner 35-05-20 Statue Company Catalog.mp3
Lum and Abner 35-05-21 Lum Orders the Statue.mp3
Lum and Abner 35-05-22 Squire Returns With the Hog Money.mp3
Lum and Abner 35-05-23 King Midas.mp3
Lum and Abner 35-05-24 Unveiling the Statue.mp3
Lum and Abner 35-05-27 Wheres Lum.mp3
Lum and Abner 35-05-28 Lum Wants to Open a Movin Picture Sho.mp3
Lum and Abner 35-05-29 The Operations Of a Picture Show.mp3
Lum and Abner 35-05-30 The Old Cotton Warehouse.mp3
Lum and Abner 35-05-31 The Player Piano.mp3
Lum and Abner 35-06-03 Name The Theater.mp3
Lum and Abner 35-06-04 Picture Shows Cost a Lot .mp3
Lum and Abner 35-06-05 Squire wants to be a Partner.mp3
Lum and Abner 35-06-06 The Competition.mp3
Lum and Abner 35-06-07 Squires Plans.mp3
Lum and Abner 35-06-10 Squire Steals the Help.mp3
Lum and Abner 35-06-11 Dick Helps the Boys.mp3
Lum and Abner 35-06-12-LAFreeMatinee.mp3
Lum and Abner 35-06-13 Squire Spreads Rumors.mp3
Lum and Abner 35-06-14 The Ladies Uplift League.mp3
Lum and Abner 35-06-17 Squires Illegal Theater.mp3
Lum and Abner 35-06-18 Lum Wont Arrest Squire.mp3
Lum and Abner 35-06-19 Demanding Squires Arrest.mp3
Lum and Abner 35-06-20 Squires Warrent.mp3
Lum and Abner 35-06-21 Lums Court.mp3
Lum and Abner 35-06-24 Squire is Tried.mp3
Lum and Abner 35-06-25 Squires Fall.mp3
Lum and Abner 35-06-26 Apology Letter.mp3
Lum and Abner 35-06-27 Squire Sees a Lawyer.mp3
Lum and Abner 35-06-28 Squire is Suing.mp3
Lum and Abner 35-07-01 The Letter.mp3
Lum and Abner 35-07-02 Abners Arrested.mp3
Lum and Abner 35-07-03 Lums Lawyer.mp3
Lum and Abner 35-07-04 Off to Court.mp3
Lum and Abner 35-07-05 Last Minute Evidence.mp3
Lum and Abner 35-07-08 Lum the Lawyer.mp3
Lum and Abner 35-07-09 Lum Resigns.mp3
Lum and Abner 35-07-10 Disolving the Partnership.mp3
Lum and Abner 35-07-11-AHiresCedricToClerk.mp3
Lum and Abner 35-07-12 Abner Thinks Lum Gyped Him.mp3
Lum and Abner 35-07-15-L'sThBurnsToGround.mp3
Lum and Abner 35-07-16 No Insurance.mp3
Lum and Abner 35-07-17 Boss Abner Clerk Lum.mp3
Lum and Abner 35-07-18 Lum Wants to Work With Squire.mp3
Lum and Abner 35-07-19 What is the New Business.mp3
Lum and Abner 35-07-22 A Silver Mine.mp3
Lum and Abner 35-07-23 High Society.mp3
Lum and Abner 35-07-24 Proper Etiquette.mp3
Lum and Abner 35-07-25 The First Familys of Pine Ridge.mp3
Lum and Abner 35-07-26 They Cut Down the Old Pine Tree.mp3
Lum and Abner 35-07-29 Abner Hates High Society.mp3
Lum and Abner 35-07-30 Squire and Snakes Plot.mp3
Lum and Abner 35-07-31 Snake Buys the Store.mp3
Lum and Abner 35-08-01 Where is Abner.mp3
Lum and Abner 35-08-02 Why Abner Disappeared.mp3
Lum and Abner 35-08-05 The Biggest Society Man of All.mp3
Lum and Abner 35-08-06 The Silver Mines Value.mp3
Lum and Abner 35-08-07 Dixie Bell and Mary Jane.mp3
Lum and Abner 35-08-08 Tired of High Society.mp3
Lum and Abner 35-08-09 Snake Wont Sell the Store Back.mp3
Lum and Abner 35-08-12 A Rolling Grocery Store.mp3
Lum and Abner 35-08-13 Name The New Store.mp3
Lum and Abner 35-08-14 Squire Wants A Piece of the Action.mp3
Lum and Abner 35-08-15 The Blacksmith Shop.mp3
Lum and Abner 35-08-16 The Hard Way.mp3
Lum and Abner 35-08-19 The Back is Heavier Than the Front.mp3
Lum and Abner 35-08-20 Squire Goes to Arizona.mp3
Lum and Abner 35-08-21 First Day on the Road.mp3
Lum and Abner 35-08-22 27 Cents.mp3
Lum and Abner 35-08-23-EndContestNameGroc.mp3
Lum and Abner 35-08-26 Its Now Lums Mine.mp3
Lum and Abner 35-08-27 Lum Wont Work in the Store Anymore.mp3
Lum and Abner 35-08-28 Lums Trailer.mp3
Lum and Abner 35-08-29 Sell the Mine.mp3
Lum and Abner 35-08-30 Stockholders.mp3
Lum and Abner 35-09-02 Lum is Hiding.mp3
Lum and Abner 35-09-03 Stockholders Want Their Money Back.mp3
Lum and Abner 35-09-04 Abner Kidnapped.mp3
Lum and Abner 35-09-05 Blundered Kidnapping.mp3
Lum and Abner 35-09-06 The Town is Upset.mp3
Lum and Abner 35-09-09 A Trap For the Kidnappers.mp3
Lum and Abner 35-09-10 Abners Story.mp3
Lum and Abner 35-09-11 The Story Gets Bigger.mp3
Lum and Abner 35-09-12 An Article on the Rescue.mp3
Lum and Abner 35-09-13 Dicks Suggestions.mp3
Lum and Abner 35-09-16 A Stranger in Town.mp3
Lum and Abner 35-09-17 Lum Arrested Over Stock.mp3
Lum and Abner 35-09-18 Lums Bail.mp3
Lum and Abner 35-09-19 Lum Sells Everything.mp3
Lum and Abner 35-09-20 Finding Squire.mp3
Lum and Abner 35-09-23 Squires Letter.mp3
Lum and Abner 35-09-24 A Trip to Tulsa.mp3
Lum and Abner 35-09-25 Squires Warrant.mp3
Lum and Abner 35-09-26 Arrested in Tulsa.mp3
Lum and Abner 35-09-27 Squire Returns For Trail.mp3
Lum and Abner 36-04-26-TownOfWatersBecomesPineRidge.mp3
Lum and Abner 37-01-19 AbnerMustDisposeOfEverything.mp3
Lum and Abner 37-05-11 BoysHave500DollarsInStolenMoney.mp3
Lum and Abner 37-08-06 SpudGandelToMarryEvalena.mp3
Lum and Abner 37-08-13 LumPerformsCeremony.mp3
Lum and Abner 38-02-28 Postums First Program.mp3
Lum and Abner 38-03-02 Writing a Script.mp3
Lum and Abner 38-03-04 Theatrical Agent.mp3
Lum and Abner 38-03-07 Filming A Movie.mp3
Lum and Abner 38-03-09 Oil Well.mp3
Lum and Abner 38-03-11 Volcanos.mp3
Lum and Abner 38-03-14 The Picture Compant Disbanded.mp3
Lum and Abner 38-03-16 Investors Money Returned.mp3
Lum and Abner 38-03-18 Dinosaur Bone.mp3
Lum and Abner 38-03-21 A Professor is Interested.mp3
Lum and Abner 38-03-23 Assemble the Bones.mp3
Lum and Abner 38-03-25 Professor Arrives.mp3
Lum and Abner 38-03-28 Punch Board.mp3
Lum and Abner 38-03-30 Faking An Illness.mp3
Lum and Abner 35-02-13Dick Gets Lum Out of Jail.ram
Lum and Abner 35-06-12 Free Movie.ram
Lum and Abner 35-07-11 Hiring Cedric.ram
Lum and Abner 35-03-13 The Lum and Abner Circus.rm

Lum and Abner CD Disk 2 episode list: 209 episodes
----------------------------------------------------
Lum and Abner 41_09_12 WantsTinBoxBack.mp3.lnk
Lum and Abner 38-04-01 April Fools Day.mp3
Lum and Abner 38-04-04 Reopen the Matrimonial Bureau.mp3
Lum and Abner 38-04-06 Newspaper Advertisement.mp3
Lum and Abner 38-04-08 The First 3 Letters.mp3
Lum and Abner 38-04-11 Benifits of Marriage.mp3
Lum and Abner 38-04-13 Send Out Photos.mp3
Lum and Abner 38-04-15 An Urgent Call.mp3
Lum and Abner 38-04-18 Family Trouble.mp3
Lum and Abner 38-04-20 Birdie in Love.mp3
Lum and Abner 38-04-22 Lums Hiding.mp3
Lum and Abner 38-06-06 The Inheritance.mp3
Lum and Abner 38-06-08 English Frame Of Mind.mp3
Lum and Abner 38-06-10 Selling Interest in the Store.mp3
Lum and Abner 38-06-13 Squires Cash Store.mp3
Lum and Abner 38-06-15 Ocean Voyage.mp3
Lum and Abner 38-06-17 Driving a Car.mp3
Lum and Abner 38-06-20 Leaving on July 3rd.mp3
Lum and Abner 38-06-22 Counting Sheep.mp3
Lum and Abner 38-06-24 No Credit.mp3
Lum and Abner 38-06-27 Treasurer Abner.mp3
Lum and Abner 38-07-21 Trans Alantic Broadcast.mp3
Lum and Abner 38-12-23 Christmas Story.mp3
Lum and Abner 39-02-22 Mistaken Identity.mp3
Lum and Abner 39-03-10 Jack Benny.mp3
Lum and Abner 40-01-01 LumsNewYearResolution.mp3
Lum and Abner 40-01-03 OperatingAPostOffice.mp3
Lum and Abner 40-01-05 LumEscapesFromPrison.mp3
Lum and Abner 40-01-08 LumHidesOut.mp3
Lum and Abner 40-01-10-PoliceAreClosingIn.mp3
Lum and Abner 40-01-15Lum_Answers_Ad_.mp3
Lum and Abner 40-01-17 Lum Has Second Thoughts.mp3
Lum and Abner 40-01-19 WidderBeaumontsTelegram.mp3
Lum and Abner 40-01-22 LumToBeAFamilyMan.mp3
Lum and Abner 40-01-29 LumLikesWidderAndKids.mp3
Lum and Abner 40-01-31 WidderLeavesTown.mp3
Lum and Abner 40-02-02-LumMournsLossOfWidder.mp3
Lum and Abner 40-02-05-NewGirlInTown.mp3
Lum and Abner 40-02-07-StandingUpToLizabeth.mp3
Lum and Abner 40-02-09-SquireLeadsFormationOfMensProtectiveA.mp3
Lum and Abner 40-02-12 SOSMensAssociation.mp3
Lum and Abner 40-02-14 WomensAssociationFormed.mp3
Lum and Abner 40-02-16 WomenLockMenOutOfHomes.mp3
Lum and Abner 40-02-19 AbnerAndGrandpapUnhappy.mp3
Lum and Abner 40-02-21 WomenWantToTakeOver.mp3
Lum and Abner 40-02-23 ElectionWillBeHeld.mp3
Lum and Abner 40-02-26 StirUpTroubleAmongWomen.mp3
Lum and Abner 40-02-28 WomenGangUpToLum.mp3
Lum and Abner 40-03-01 BigElectionHeld.mp3
Lum and Abner 40-03-04 BankRobbersInPineRidge.mp3
Lum and Abner 40-03-06 CaptureOfBankRobbers.mp3
Lum and Abner 40-03-08 LizabethsFameGrows.mp3
Lum and Abner 40-03-11-MovieAboutJotemDownStore.mp3
Lum and Abner 40-03-13-MovieToBeShotAtPineRidge.mp3
Lum and Abner 40-03-15-SquireRentsStoreFromL&A.mp3
Lum and Abner 40-03-18-LumLearnsAbnerRentingStoreToSquire.mp3
Lum and Abner 40-03-20-MovieScriptArrives.mp3
Lum and Abner 40-03-22-LumsMakesNewDealWithSquire.mp3
Lum and Abner 40-03-25-WhyChickensComeHomeToRoost.mp3
Lum and Abner 40-03-27-L&ASellOutdatedMerchandise.mp3
Lum and Abner 40-03-29 StoreClosesToMakeMovie.mp3
Lum and Abner 40-09-xxDreamingOutLoad(movieaudio).mp3
Lum and Abner 40-12-25-L&AChristmasShow.mp3
Lum and Abner 40-XX-XX Frances Langford - Dreaming Out Loud .mp3
Lum and Abner 41_02_28 Audition #1.mp3
Lum and Abner 41_02_28 Audition #2.mp3
Lum and Abner 41_05_26 Store Reopens.mp3
Lum and Abner 41_05_27 Vice President Cedrick.mp3
Lum and Abner 41_05_29 Abner Buys Mr Dilbeck.mp3
Lum and Abner 41_05_30 Lums Memorial Day Speech.mp3
Lum and Abner 41_06_02 Grandpap Wants The Mule.mp3
Lum and Abner 41_06_03Cedrick the Marketing Director.mp3
Lum and Abner 41_06_05 Marketing Scheme Backfires.mp3
Lum and Abner 41_06_09 Dresses Dummy Like a Woman.mp3
Lum and Abner 41_06_10 Abners Rabbits Worth Money.mp3
Lum and Abner 41_06_12 Showdown with Elizabeth.mp3
Lum and Abner 41_06_13 Abner is Tough.mp3
Lum and Abner 41_06_16 Lum Brags to Squire.mp3
Lum and Abner 41_06_17.mp3
Lum and Abner 41_06_19.mp3
Lum and Abner 41_06_20.mp3
Lum and Abner 41_06_23.mp3
Lum and Abner 41_06_24.mp3
Lum and Abner 41_08_19 Special Routine for Alka-Seltzer.mp3
Lum and Abner 41_08_25 L&AOperateBank.mp3
Lum and Abner 41_08_26 LumBuysBankGuardUniform.mp3
Lum and Abner 41_08_28 StrangeBoxLeftAtBank.mp3
Lum and Abner 41_08_29 SpeculatingBoxContents.mp3
Lum and Abner 41_09_01 BoxContainsDiamonds.mp3
Lum and Abner 41_09_02 DealingWithStolenJewels.mp3
Lum and Abner 41_09_04 StrangerLeavesTinBoxAtBank.mp3
Lum and Abner 41_09_05 BoysSpeculateOnTinBoxContents.mp3
Lum and Abner 41_09_08 PracticingJujitsuHolds.mp3
Lum and Abner 41_09_09 MrsBarringtonsLetter.mp3
Lum and Abner 41_09_10 JewelsMissingFromBox.mp3
Lum and Abner 41_09_11 NoWordFromTheWidowYet.mp3
Lum and Abner 41_09_12 WantsTinBoxBack.mp3
Lum and Abner 41_09_15 ALetterFormMrsBarington.mp3
Lum and Abner 41_09_16 PictureLumSentToTheWidow.mp3
Lum and Abner 41_09_18 LumReceivesATelegram.mp3
Lum and Abner 41_09_19 LumsAfraidGellGoToJail.mp3
Lum and Abner 41_09_22Phone Call.mp3
Lum and Abner 41_09_23 LumAndAbnerMustCloseTheBank.mp3
Lum and Abner 41_09_25 CleaningAwayBankRemnants.mp3
Lum and Abner 41_09_26 ANurseryInTheJotemDownStore.mp3
Lum and Abner 41_09_29 LumOrdersABookOnSalesmanship.mp3
Lum and Abner 41_09_30Th e Modern Salesmanship Book.mp3
Lum and Abner 41_10_02 TryingVariousNewSalesMethods.mp3
Lum and Abner 41_10_03 NewMethodsNotWorking.mp3
Lum and Abner 41_10_06 OfferForCorrespondenceCourseArrives.mp3
Lum and Abner 41_10_07 NewAddingMachine.mp3
Lum and Abner 41_10_09 LumInfatuatedWithNewSchoolTeacher.mp3
Lum and Abner 41_10_10 LumFakesBrokenLegToGetOutOfDate.mp3
Lum and Abner 41_10_13 SquireWantsLumToCollectOnBrokenLeg.mp3
Lum and Abner 41_10_14 TroubleWithDeception.mp3
Lum and Abner 41_10_16 MissFredricksDating.mp3
Lum and Abner 41_10_17 AbnerBandagesWrongLeg.mp3
Lum and Abner 41_10_20 GettingAnswerFromCourse.mp3
Lum and Abner 41_10_21 LumFakesABrokenLeg.mp3
Lum and Abner 41_10_23 Squire Skimp Takes $500 From Lum.mp3
Lum and Abner 41_10_24 Lum Gets $100 For His Broken Leg.mp3
Lum and Abner 41_10_27$500 becomes $50.mp3
Lum and Abner 41_10_28Lum Wants A Price To Heal Others.mp3
Lum and Abner 41_10_30 Lum Gets A Healing.mp3
Lum and Abner 41_10_31 Lum Objects to Skimp's Trickery.mp3
Lum and Abner 41_11_03 The Prince Learns the Truth.mp3
Lum and Abner 41_11_04 Prince Whups Squire.mp3
Lum and Abner 41_11_06 Lum Regrets Faking A Broken Leg.mp3
Lum and Abner 41_11_07 Lum's Big Date.mp3
Lum and Abner 41_11_10 Lum Plans A Free Lending Library.mp3
Lum and Abner 41_11_11 Organizing the Pine Ridge Library.mp3
Lum and Abner 41_11_13 Abner Misunderstands About Lions.mp3
Lum and Abner 41_11_14 Skimp Buys An African Lion.mp3
Lum and Abner 41_11_17 Lum Meets A Lose Lion in the Feed Roo.mp3
Lum and Abner 41_11_18 Cedrick Makes the Lion His Pet.mp3
Lum and Abner 41_11_20 Lum's Afraid of the Lion.mp3
Lum and Abner 41_11_21 Lum's Lion Escapes.mp3
Lum and Abner 41_11_24 A Plan To Catch the Lion.mp3
Lum and Abner 41_11_25 Lum's Big Safari.mp3
Lum and Abner 41_11_27 Safari, With Lum, Abner and Cedrick.mp3
Lum and Abner 41_11_28 The Petition of the Lion.mp3
Lum and Abner 41_12_01 Finky-Winky.mp3
Lum and Abner 41_12_02 Research in the Library.mp3
Lum and Abner 41_12_04 Lum's Pine Ridge Bakery.mp3
Lum and Abner 41_12_05 Installing the Stove.mp3
Lum and Abner 41_12_08 Lum's Prune Bread.mp3
Lum and Abner 41_12_09 Loaves IS Big Business.mp3
Lum and Abner 41_12_11 Cakes for the Cake sale.mp3
Lum and Abner 41_12_12 Locket in the Loaf.mp3
Lum and Abner 41_12_15 Snake Gets Lum's Locket.mp3
Lum and Abner 41_12_16 Squire Plans To Rescue Lum.mp3
Lum and Abner 41_12_18 Snake Threatens Lum.mp3
Lum and Abner 41_12_19 Everbody Is Mad At Lum.mp3
Lum and Abner 41_12_22 Mousey Whips Lum.mp3
Lum and Abner 41_12_23 Mousey Versus Snake.mp3
Lum and Abner 41_12_26 Mousey Becomes 'Killer Gray'.mp3
Lum and Abner 41_12_29 Lum, Boxing Promoter.mp3
Lum and Abner 41_12_30 Mousey Signs With Squire Skimp.mp3
Lum and Abner 42_01_01 Squire Cheats Lum.mp3
Lum and Abner 42_01_02 Mousey Fights 'Iron Mike'.mp3
Lum and Abner 42_01_05 Lucky Loaf of Bread.mp3
Lum and Abner 42_01_06 Sink or Swim.mp3
Lum and Abner 42_01_08 Lum Loses the Store.mp3
Lum and Abner 42_01_09 The Big Rematch.mp3
Lum and Abner 42_01_12 Lum Selling Pencils.mp3
Lum and Abner 42_01_13 Lum Selling Magazines.mp3
Lum and Abner 42_01_15 Abner Hires Some Help.mp3
Lum and Abner 42_01_16 Lum Has A Nervous Breakdown.mp3
Lum and Abner 42_01_19 Lum Rents Out The Library.mp3
Lum and Abner 42_01_20 Lum Plans A Robbery.mp3
Lum and Abner 42_01_22 Abner Visits Lum In Jail.mp3
Lum and Abner 42_01_23 Lum Hates Jail.mp3
Lum and Abner 42_01_26 Bail From 5 cents To 10 $10,000,000.mp3
Lum and Abner 42_01_27 The Big Trial.mp3
Lum and Abner 42_01_29 A Letter From Judge Parker.mp3
Lum and Abner 42_01_30 Cedrick Studies Vantriloquism.mp3
Lum and Abner 42_02_02 Beefing Up The Books - Income Tax Tim.mp3
Lum and Abner 42_02_03 An Honest Man.mp3
Lum and Abner 42_02_05 $10,000 In Three Months.mp3
Lum and Abner 42_02_06 Wonderful World.mp3
Lum and Abner 42_02_09 Who Is the Most Considerate and Hones.mp3
Lum and Abner 42_02_10 Old, Honest Lum.mp3
Lum and Abner 42_02_12 A Judge of Men.mp3
Lum and Abner 42_02_13 Abner, A Pamphlet Writer.mp3
Lum and Abner 42_02_16 Abner Is Disqualified.mp3
Lum and Abner 42_02_19 Lum Explains Electricity.mp3
Lum and Abner 42_02_20 Trip to Fort Smith.mp3
Lum and Abner 42_02_23 Installing Victory Boxes.mp3
Lum and Abner 42_02_24 Lum, Air Raid Warden.mp3
Lum and Abner 42_02_26 Mousey, Airplane Watcher.mp3
Lum and Abner 42_02_27 Strange Happenings At Night.mp3
Lum and Abner 42_03_02 CedricsLicensePlatesStolen.mp3
Lum and Abner 42_03_03 Elizebeth Wants New Shoes.mp3
Lum and Abner 42_03_05 DiogenesSmithLeavesTown.mp3
Lum and Abner 42_03_06 LumandCedricinCharge.mp3
Lum and Abner 42_03_09 CedricOrdersABicycle.mp3
Lum and Abner 42_03_10 CedricsSuddenWealth.mp3
Lum and Abner 42_03_12 CedricsMAGICLantern.mp3
Lum and Abner 42_03_13 CedricBecomesaPartner.mp3
Lum and Abner 42_03_16 QuestionsforCedric.mp3
Lum and Abner 42_03_17 CedricsSecret.mp3
Lum and Abner 42_03_19 AbnerGetsRichToo.mp3
Lum and Abner 42_03_20 LumCounterfieterEdwards.mp3
Lum and Abner 42_03_23 WorriedAboutJail.mp3
Lum and Abner 42_03_24 CedricsEscape.mp3
Lum and Abner 42_03_26 AbnerArrested.mp3
Lum and Abner 42_03_27 MouseyTheDetective.mp3
Lum and Abner 42_03_30 LumsReturn.mp3
Lum and Abner 42_03_31_ $10000.mp3

Lum and Abner CD Disk 3 episode list: 206 episodes
----------------------------------------------------
Lum and Abner 42_04_02 HowToSpendtheMoney.mp3
Lum and Abner 42_04_03 BigPremier.mp3
Lum and Abner 42_04_06 PremierCommittee.mp3
Lum and Abner 42_04_07 LumsSpeech.mp3
Lum and Abner 42_04_09 DonAmichiProjectionist.mp3
Lum and Abner 42_04_10 BashfulBachelorPremier.mp3
Lum and Abner 42_04_10 TheBashfulBachelor(movieaudio).mp3
Lum and Abner 42_04_13 Quincy Wins.mp3
Lum and Abner 42_04_14 LegalDocument.mp3
Lum and Abner 42_04_16 TheStatue.mp3
Lum and Abner 42_04_17 MouseysGreatIdea.mp3
Lum and Abner 42_04_20 LumPlanningNewApartments.mp3
Lum and Abner 42_04_21 LumDesigningNewApartments.mp3
Lum and Abner 42_04_23 AStoreOnEveryFloor.mp3
Lum and Abner 42_04_24 CedrickBuysAPinballMachine.mp3
Lum and Abner 42_04_27 HushMoney.mp3
Lum and Abner 42_04_28 CedrickTheIndian.mp3
Lum and Abner 42_05_01 MrDobbsComesToVisit.mp3
Lum and Abner 42_05_04 JWadsworthFromChicago.mp3
Lum and Abner 42_05_05 LumConsSquireSkimp.mp3
Lum and Abner 42_05_07 CarPooling.mp3
Lum and Abner 42_05_08 OldFolksHome.mp3
Lum and Abner 42_05_11 SevenWondersoftheWorld.mp3
Lum and Abner 42_05_12 JustLikeNoah.mp3
Lum and Abner 42_05_14 DoingtheBooks.mp3
Lum and Abner 42_05_15 AbnerHasBeenSleepingontheJob.mp3
Lum and Abner 42_05_18 LumTheAuthor.mp3
Lum and Abner 42_05_19 TheEdwardsandEdwardsPublishingCompany.mp3
Lum and Abner 42_05_21 Reviewing Manuscripts.mp3
Lum and Abner 42_05_22 The Harley Property.mp3
Lum and Abner 42_05_25 Buried Treasure.mp3
Lum and Abner 42_05_26 Printing Handbills.mp3
Lum and Abner 42_05_28 The Phantom Author.mp3
Lum and Abner 42_05_29 A Ghost Outfit or Abner's Disappearan.mp3
Lum and Abner 42_06_01The Last Chapter.mp3
Lum and Abner 42_06_02 Greeting Cards and the Owl Business.mp3
Lum and Abner 42_06_04 Learning To Dance.mp3
Lum and Abner 42_06_05 The Party and the Fishing Trip.mp3
Lum and Abner 42_06_08 Writing Greeting Cards.mp3
Lum and Abner 42_06_09 Edwards & Mousey Gray Publishing Comp.mp3
Lum and Abner 42_06_11 Getting A License.mp3
Lum and Abner 42_06_12 Try Cave Man Tactics.mp3
Lum and Abner 42_06_15 Dear Miss Beatrix.mp3
Lum and Abner 42_06_16 Cedrick Beats the Pinball Machine.mp3
Lum and Abner 42_06_18 Cedrick Wants To Be A Marine Corpse O.mp3
Lum and Abner 42_06_19 Elizebeth Is Sewing on the Train.mp3
Lum and Abner 42_06_22 Abner's Going Fishing.mp3
Lum and Abner 42_06_23 Abner and Elizebeth Are Having Proble.mp3
Lum and Abner 42_06_25 Mousey's Written Report.mp3
Lum and Abner 42_06_26 A Note Addressed To Abner.mp3
Lum and Abner 42_06_29 Elizebeth Is Gone.mp3
Lum and Abner 42_06_30 No Word From Elizebeth.mp3
Lum and Abner 42_07_02 A Search Party.mp3
Lum and Abner 42_07_03 Watch the Baby For A Minute.mp3
Lum and Abner 42_07_06 Lum Is baby Sitting.mp3
Lum and Abner 42_07_07 Preparing The Baby For A Trip.mp3
Lum and Abner 42_07_08 Lum, Dressed Like Mrs Lunford.mp3
Lum and Abner 42_07_09 Abner's House Is Robbed.mp3
Lum and Abner 42_07_13 The Black Pelican.mp3
Lum and Abner 42_07_14 Mousey's Phony Reprot.mp3
Lum and Abner 42_07_15 Lum's War Drive Speech.mp3
Lum and Abner 42_07_16 Haunting A Ghost At Abner's Housw.mp3
Lum and Abner 42_07_20 Who's Going To Care For the Baby.mp3
Lum and Abner 42_07_21 Drawing For the Baby's Name.mp3
Lum and Abner 42_07_23 The Baby Locket.mp3
Lum and Abner 42_07_27 Box #K691W, Kansas City.mp3
Lum and Abner 42_07_28 Phone Call From the County Seat.mp3
Lum and Abner 42_07_29 Lum Wants To Adopt.mp3
Lum and Abner 42_07_30 Nurses for the Red Cross, Army and Na.mp3
Lum and Abner 42_08_03 A Letter From Kansas.mp3
Lum and Abner 42_08_04 Assistant King Edwards.mp3
Lum and Abner 42_08_05You Can't Argue With A King.mp3
Lum and Abner 42_08_06 Phone Call at 10 PM.mp3
Lum and Abner 42_08_10 Little Orphan, King Charles.mp3
Lum and Abner 42_08_11 Lum Bought A Horse.mp3
Lum and Abner 42_08_12 Mrs Guthery's Child.mp3
Lum and Abner 42_08_13 A Gallon of Gold.mp3
Lum and Abner 42_08_17 President of a Gold Mine.mp3
Lum and Abner 42_08_18 WPEG Mining Company.mp3
Lum and Abner 42_08_19 A Letter From PW.mp3
Lum and Abner 42_08_20 A $5,000 Debt.mp3
Lum and Abner 42_08_24 Entering the 'Big Baby' Contest.mp3
Lum and Abner 42_08_25 Phone Call From the County Seat.mp3
Lum and Abner 42_08_26 Mr Finley.mp3
Lum and Abner 42_08_27 Collecting Junk for the Government.mp3
Lum and Abner 42_08_31 A Letter To Mr Blair.mp3
Lum and Abner 42_09_01 Squires $500 Joke Backfires.mp3
Lum and Abner 42_09_02 Remembering Little Charlie.mp3
Lum and Abner 42_09_03 The 30 Second Cot.mp3
Lum and Abner 42_09_07 Mousey's Travel Agency.mp3
Lum and Abner 42_09_08 Back To Nature.mp3
Lum and Abner 42_09_09 $5 to New York.mp3
Lum and Abner 42_09_10 Abner Learns About War Bonds.mp3
Lum and Abner 42_09_14 The Hooker Telescope.mp3
Lum and Abner 42_09_15 Free Haircuts.mp3
Lum and Abner 42_09_16 Mousey Wants To Be A School Teacher.mp3
Lum and Abner 42_09_17 Lum Wants To Resign.mp3
Lum and Abner 42_09_21 Waiting for the New School Teacher.mp3
Lum and Abner 42_09_22 Meeting the New School Teacher.mp3
Lum and Abner 42_09_23 Supper With Professor Sloan.mp3
Lum and Abner 42_09_24 Learning About Air Raid Warnings.mp3
Lum and Abner 42_09_28 A Ghost Named Clyde.mp3
Lum and Abner 42_09_29 Avery, The Talking Donkey.mp3
Lum and Abner 42_09_30 A Letter For Cedrick.mp3
Lum and Abner 42_10_01 Cedrick and the Intelligence Test.mp3
Lum and Abner 42_10_05 Talking About Astronomy.mp3
Lum and Abner 42_10_06 Planning A Hike.mp3
Lum and Abner 42_10_07 Abner's Half of the Money.mp3
Lum and Abner 42_10_08 Learnin' Abner 'Bout Astronomy.mp3
Lum and Abner 42_10_12 Cedric to get Telescope.mp3
Lum and Abner 42_10_13 MotherOfInvention.mp3
Lum and Abner 42_10_14 Visiting the Recovering Professor.mp3
Lum and Abner 42_10_15 School Teacher Lum.mp3
Lum and Abner 42_10_19 Bidding on the Old Bufford Place.mp3
Lum and Abner 42_10_20 Buying the Property from Squire Skimp.mp3
Lum and Abner 42_10_21 Cleaning Up the Old Bufford Place.mp3
Lum and Abner 42_10_22 Two and One Half Pounds of Meat.mp3
Lum and Abner 42_10_26 Abner wants To Build A Rocket.mp3
Lum and Abner 42_10_27 Gussie Joins the Military.mp3
Lum and Abner 42_10_28 Wheels for the Rocket.mp3
Lum and Abner 42_10_29 Manager, Squire Skimp.mp3
Lum and Abner 42_11_02 Buying Stock In Their Corporation.mp3
Lum and Abner 42_11_03 Preparing for the Crowd on Mars.mp3
Lum and Abner 42_11_04 Instruments for the Trip.mp3
Lum and Abner 42_11_05 Luke Spear's Resturant.mp3
Lum and Abner 42_11_09 Cedrick, Abner and Feathers or Ghosts.mp3
Lum and Abner 42_11_10 Planning the Launching Ceremony.mp3
Lum and Abner 42_11_11 Squire Wants To Resign.mp3
Lum and Abner 42_11_12 Launching Day Activities.mp3
Lum and Abner 42_11_16 A Horse Of A Different Color.mp3
Lum and Abner 42_11_17 Abner Is Scared To Go.mp3
Lum and Abner 42_11_18 Blast Off Day.mp3
Lum and Abner 42_11_19 Gas Rationing & Ride Sharing.mp3
Lum and Abner 42_11_23 The Biggest Chump.mp3
Lum and Abner 42_11_24 Writing the Magazine Article.mp3
Lum and Abner 42_11_25 Look At Old Photos.mp3
Lum and Abner 42_11_26 New $6 Shoes.mp3
Lum and Abner 42_11_30 Mousey Has Been Drafted.mp3
Lum and Abner 42_12_01 Exercise For Mousey.mp3
Lum and Abner 42_12_02 Planning A Surprose Party for Mousey.mp3
Lum and Abner 42_12_03 Mousey's Going Away Party.mp3
Lum and Abner 42_12_07 The Pine Ridge Golden Arrow Discussio.mp3
Lum and Abner 42_12_08 The 'Golden Arrow's' First Meeting.mp3
Lum and Abner 42_12_09 Gomer, Cedrick and Clarabelle.mp3
Lum and Abner 42_12_10 Cedrick's Mystery Fincees.mp3
Lum and Abner 42_12_14 Cedrick Is Crazy.mp3
Lum and Abner 42_12_15 The Golden Arrow Club's second Meetin.mp3
Lum and Abner 42_12_16 Who Is 'W'.mp3
Lum and Abner 42_12_17 Cedrick's Wedding.mp3
Lum and Abner 42_12_21 A Letter From Mousey.mp3
Lum and Abner 42_12_22 Philosophy.mp3
Lum and Abner 42_12_23 Cedrick's Being Sued.mp3
Lum and Abner 42_12_28 Cedrick's Trial Begins.mp3
Lum and Abner 42_12_29 Discussing the Mona Lisa.mp3
Lum and Abner 42_12_30 Charlie Redfield, Whitness for the De.mp3
Lum and Abner 42_12_31 Disruptions in Court.mp3
Lum and Abner 42_xx_xx So this is Washington (movieaudio).mp3
Lum and Abner 43_01_04 Planning Cedrick's Defense.mp3
Lum and Abner 43_01_05 Discussing Architecture.mp3
Lum and Abner 43_01_06 Winnefred Redfield's Testimony.mp3
Lum and Abner 43_01_07 Winnefred Elopes.mp3
Lum and Abner 43_01_11 Cedrick Gets 22,500 Points on the Pin.mp3
Lum and Abner 43_01_12 Discussing Sir Issac Newton.mp3
Lum and Abner 43_01_13 Old Traders Fever.mp3
Lum and Abner 43_01_19 Poem About A Coo-Coo Bird.mp3
Lum and Abner 43_01_20 The Value of the Store.mp3
Lum and Abner 43_01_21 Everybody Is Leaving Pine Ridge.mp3
Lum and Abner 43_01_25 A New Business To Save Pine Ridge.mp3
Lum and Abner 43_01_26 Patty Cake, Patty Cake.mp3
Lum and Abner 43_01_27 Grandpap's New Career.mp3
Lum and Abner 43_01_28 War Stamps.mp3
Lum and Abner 43_02_01 Stretch Berries, Sweet Gum and Invisi.mp3
Lum and Abner 43_02_02 Synthetic Rubber.mp3
Lum and Abner 43_02_03 Four Halves of a Rubber Company.mp3
Lum and Abner 43_02_04 The Pine Ridge Rubber Company.mp3
Lum and Abner 43_02_08 The Absolute Secret.mp3
Lum and Abner 43_02_09 Grandpap and Amnesia.mp3
Lum and Abner 43_02_10 Buster V. Davenport of Toledo Ohio.mp3
Lum and Abner 43_02_11 Buster Sells Vacuum Cleaners.mp3
Lum and Abner 43_02_15 Eight Used Vacuum Cleaners.mp3
Lum and Abner 43_02_16Trying To Recall the Formula.mp3
Lum and Abner 43_02_17 Lum Has Amnesia.mp3
Lum and Abner 43_02_18 Checkers To Cure Amnesia.mp3
Lum and Abner 43_02_22 Talking About Moving the Store.mp3
Lum and Abner 43_02_23 A Pipe for Grandpap.mp3
Lum and Abner 43_02_24 Who Steals My Purse.mp3
Lum and Abner 43_02_25 Unfilled War Stamp Books.mp3
Lum and Abner 43_03_01 Honest Lum Whitley Edwards.mp3
Lum and Abner 43_03_02 How To Give A Party.mp3
Lum and Abner 43_03_03 Who Will Adopt Grandpap.mp3
Lum and Abner 43_03_04 Grandpap's An Income Tax Exemption.mp3
Lum and Abner 43_03_08 Rewritting Inventions and Party Plann.mp3
Lum and Abner 43_03_09 The Golden Arrow Club Discusses Ediqu.mp3
Lum and Abner 43_03_10 Cedrick Has Been Promoted At Work.mp3
Lum and Abner 43_03_11 Grandpap Is Collecting for the Red Cr.mp3
Lum and Abner 43_03_15 At Grandpap's Commercialize Out Party.mp3
Lum and Abner 43_03_16 Grandpap is Leaving Town.mp3
Lum and Abner 43_03_17 Writing to Dentists.mp3
Lum and Abner 43_03_18 Dr Snide DDS.mp3
Lum and Abner 43_03_22 Dr Snide Visits Pine Ridge.mp3
Lum and Abner 43_03_23 Grandpap's Teeth.mp3
Lum and Abner 43_03_24 Dr Snide is Coming to Stay.mp3
Lum and Abner 43_03_25 Mousy Grey is Home On Military Leave.mp3
Lum and Abner 43_03_29 Calling Dr Edwards.mp3
Lum and Abner 43_03_30 Dr Snide, Guest Speaker.mp3
Lum and Abner 43_03_31 Dentist's Costs.mp3

Lum and Abner CD Disk 4 episode list: 167 episodes
----------------------------------------------------
Lum and Abner 43_04_01 No Charge.mp3
Lum and Abner 43_04_05 Handbills to Get Rid of Dr Sloan.mp3
Lum and Abner 43_04_06 Some Legal, Honest Loopholes.mp3
Lum and Abner 43_04_07 Lum's On Probation.mp3
Lum and Abner 43_04_08 Grandpap's Back From Toledo.mp3
Lum and Abner 43_04_12 Barbara Stanwick Visits Pine Ridge.mp3
Lum and Abner 43_04_13 Remembering Milford A Spears.mp3
Lum and Abner 43_04_14 Buster Is Out To Get Grandpappy Spear.mp3
Lum and Abner 43_04_15 A Date For Grandpappy Spears.mp3
Lum and Abner 43_04_19 Carpooling To Save Gas.mp3
Lum and Abner 43_04_20 Charity Spears.mp3
Lum and Abner 43_04_21 Buster Courting Charity.mp3
Lum and Abner 43_04_22 Black Market Meat.mp3
Lum and Abner 43_04_26 How to Propose Marriage.mp3
Lum and Abner 43_04_27 Grandpap and Charity's second Wedding.mp3
Lum and Abner 43_04_28 Grandpap Has His Memory Back.mp3
Lum and Abner 43_04_29 Pine Ridge Rubber Company Resumed.mp3
Lum and Abner 43_05_03 Substance 4765 Isn't Synthetic Rubber.mp3
Lum and Abner 43_05_04 Chairman of the Savings Staff.mp3
Lum and Abner 43_05_05 A Business Man's luncheon.mp3
Lum and Abner 43_05_06 A Play About Inflation.mp3
Lum and Abner 43_05_10 Searching for Talent.mp3
Lum and Abner 43_05_11 Setting Up A Town Meeting.mp3
Lum and Abner 43_05_12 A One-Hundred Dollar War Bond.mp3
Lum and Abner 43_05_13 Abner, The Mystic.mp3
Lum and Abner 43_05_17 Predictions Start Trouble.mp3
Lum and Abner 43_05_18 Lum's Got Women Troubles.mp3
Lum and Abner 43_05_19 The 'Elect Lum A Wife' Contest.mp3
Lum and Abner 43_05_20 Widow Abernathy Is Winning.mp3
Lum and Abner 43_05_24 Sister Simpson Takes the Lead.mp3
Lum and Abner 43_05_25 Insurance for Lum.mp3
Lum and Abner 43_05_26 Horse Shoes.mp3
Lum and Abner 43_05_27 If Cedrick Could Fly.mp3
Lum and Abner 43_05_31 Fabricating A New Contest.mp3
Lum and Abner 43_06_01 A Contestant Withdraws.mp3
Lum and Abner 43_06_02 Lum Wants To Leave Town.mp3
Lum and Abner 43_06_03 Mable Melrose Is After Lum.mp3
Lum and Abner 43_06_07 Planning Lum's Auction Wedding.mp3
Lum and Abner 43_06_08 The One-Thousand Dollar Settlement.mp3
Lum and Abner 43_06_09 Lum Is In Love.mp3
Lum and Abner 43_06_10 Cleaning Abner's Attic.mp3
Lum and Abner 43_06_14 Planning the Art Exhibit.mp3
Lum and Abner 43_06_15 More Plans.mp3
Lum and Abner 43_06_16 Lum Edwards, Surrealist.mp3
Lum and Abner 43_06_17 Cedrick Balks at Saving.mp3
Lum and Abner 43_06_21 Secret Engagement.mp3
Lum and Abner 43_06_22 Which Side Is Up.mp3
Lum and Abner 43_06_23 The Checklist.mp3
Lum and Abner 43_06_24 The Auction.mp3
Lum and Abner 43_06_28 Grandpap Braggs.mp3
Lum and Abner 43_06_29 Birdwatching.mp3
Lum and Abner 43_06_30 Down With Slang.mp3
Lum and Abner 43_07_01 Romancing.mp3
Lum and Abner 43_07_05 Grandpap's Job.mp3
Lum and Abner 43_07_07 Mousey Returns.mp3
Lum and Abner 43_07_08 The Secret Diary.mp3
Lum and Abner 43_07_12 Mousey's Injury.mp3
Lum and Abner 43_07_13 Miss Melrose Moves Out.mp3
Lum and Abner 43_07_14 The Tlegrams.mp3
Lum and Abner 43_07_15 The 'C' Man.mp3
Lum and Abner 43_07_19 Abner's Problem.mp3
Lum and Abner 43_07_20 The Weekly Meeting.mp3
Lum and Abner 43_07_21 Ol' Blue's Qualifications.mp3
Lum and Abner 43_07_22 Ellie is Missing.mp3
Lum and Abner 43_07_26 Concealing Evidense.mp3
Lum And Abner 43_07_27 Indecision.mp3
Lum and Abner 43_07_28 Feed Room Off Limits.mp3
Lum and Abner 43_07_29 At the Depot.mp3
Lum and Abner 43_08_02 Back at the Store.mp3
Lum and Abner 43_08_03 Unwilling Suitor.mp3
Lum and Abner 43_08_04 Grandpap's Visit.mp3
Lum and Abner 43_08_05 Lum's Trip.mp3
Lum and Abner 43_08_09 Abner Schools Mary.mp3
Lum and Abner 43_08_10 Cedrick Cant Sleep.mp3
Lum and Abner 43_08_11 Lum Phones.mp3
Lum and Abner 43_08_12 Insurance Forms.mp3
Lum and Abner 43_08_16 The Straight Scoop.mp3
Lum and Abner 43_08_17 Ellie Finds Out.mp3
Lum and Abner 43_08_18 Posion Oak.mp3
Lum and Abner 43_08_19 Cedrick Is Fined.mp3
Lum and Abner 43_08_23 Uncle Henry's Ailment.mp3
Lum and Abner 43_08_24 The Rolling Kettel.mp3
Lum and Abner 43_08_25 The Quarantine.mp3
Lum and Abner 43_08_26 Multiple Exposures.mp3
Lum and Abner 43_08_30 Activities.mp3
Lum and Abner 43_08_31 Convelessing.mp3
Lum and Abner 43_09_01 The Bread Truck.mp3
Lum and Abner 43_09_02 Uncle Henry Treats.mp3
Lum and Abner 43_09_06 The Conscience.mp3
Lum and Abner 43_09_07 A Change of Mind.mp3
Lum and Abner 43_09_08 The Picnic.mp3
Lum and Abner 43_09_09 War Bonds.mp3
Lum and Abner 43_09_13 The Race.mp3
Lum and Abner 43_09_14 A Parade for Calab.mp3
Lum and Abner 43_09_15 The Election.mp3
Lum and Abner 43_09_16 Dividing Up the Store.mp3
Lum and Abner 43_09_20 Cedrick In High School.mp3
Lum and Abner 43_09_21 Cedrick the Fixer.mp3
Lum and Abner 43_09_22 The Studies.mp3
Lum and Abner 43_09_23 Bootstraps.mp3
Lum and Abner 43_09_27 Et Tu Brutus.mp3
Lum and Abner 43_09_28 Professor Lum.mp3
Lum and Abner 43_09_29 Suicide Note.mp3
Lum and Abner 43_09_30 Lum Disappears.mp3
Lum and Abner 43-10-05 DividingUpTheProperty.mp3
Lum and Abner 43-10-06 ReturnFromTheDead.mp3
Lum and Abner 43-10-07 LumWantsToGoHome.mp3
Lum and Abner 43-10-08 Ghosts.mp3
Lum and Abner 43-10-11 MovieTheater.mp3
Lum and Abner 43-10-12 BadBusiness.mp3
Lum and Abner 43-10-13 A-MovingPictureMachine.mp3
Lum and Abner 43-10-14 CedricFollowsDirections.mp3
Lum and Abner 43-10-18-GrandpapToPlayPiano.MP3
Lum and Abner 43-10-19 FreePasses.mp3
Lum and Abner 43-10-20 WhoWillRunTheProjector.mp3
Lum and Abner 43-10-21 PackingA-Suitcase.mp3
Lum and Abner 43-10-21-PackingSuitcaseForTrip.mp3
Lum and Abner 43-10-25 NewManWithTheCompany.mp3
Lum and Abner 43-10-25-MotionPictureSalesman.mp3
Lum and Abner 43-10-26 TheCompetitors.mp3
Lum and Abner 43-10-26-TheVulturesRevenge.mp3
Lum and Abner 43-10-27 The Vultures Revenge.mp3
Lum and Abner 43-10-27-MotionPictureSalesman.mp3
Lum and Abner 43-10-28 A-TalkWithMary.mp3
Lum and Abner 43-11-01 ProjectorLessons.mp3
Lum and Abner 43-11-01-AbnerReturnsFromMena.mp3
Lum and Abner 43-11-02 A-NameForTheTheater.mp3
Lum and Abner 43-11-02-VoteNameForMovieTheater.mp3
Lum and Abner 43-11-03 TheThirdPartner.mp3
Lum and Abner 43-11-03-SquireToBeThirdPartner.mp3
Lum and Abner 43-11-04 FigurativelySpeaking.mp3
Lum and Abner 43-11-08 HiredAway.mp3
Lum and Abner 43-11-09 ContractRenegotiations.mp3
Lum and Abner 43-11-10 WorkingAway.mp3
Lum and Abner 43-11-11 WhenToOpen.mp3
Lum and Abner 43-11-11-FreeMoviePreview.mp3
Lum and Abner 43-11-15 TheLady'sUpliftLeague.mp3
Lum and Abner 43-11-15-RumoursAboutTheatre.mp3
Lum and Abner 43-11-16 ProtestingTheMovie.mp3
Lum and Abner 43-11-17 DisappointingTurnout.mp3
Lum and Abner 43-11-18 Lum'sMovieTheater.mp3
Lum and Abner 43-11-19 LoopholeOrdinance.mp3
Lum and Abner 43-11-22 LegalMatters.mp3
Lum and Abner 43-11-22-WarrentOnSquire.mp3
Lum and Abner 43-11-23 TheNote.mp3
Lum and Abner 43-11-23-SquireRantsAndRaves.mp3
Lum and Abner 43-11-24 CedricsCar.mp3
Lum and Abner 43-11-25 StealTheNote.mp3
Lum and Abner 43-11-29 WatchWhatYouSign.mp3
Lum and Abner 43-11-30 LawyersVisit.mp3
Lum and Abner 43-12-01 ForgetYourMistakes.mp3
Lum and Abner 43-12-02 X-RayPictures.mp3
Lum and Abner 43-12-06 TheTrial.mp3
Lum and Abner 43-12-07 LumIsGone.mp3
Lum and Abner 43-12-08 GrandpapIsArrested.mp3
Lum and Abner 43-12-09 TrialResumed.mp3
Lum and Abner 43-12-13 TheExplanation.mp3
Lum and Abner 43-12-14 LegalAdvisor.mp3
Lum and Abner 44-01-06-AbnerHiresLum.mp3
Lum and Abner 44-01-10-LumBecomesDeliveryBoy.mp3
Lum and Abner 44-01-11-ChamberOfCommerceMeeting.mp3
Lum and Abner 44-01-12-RelationshipStrainedMore.mp3
Lum and Abner 44-01-13-LumAsksForARaise.mp3
Lum and Abner 44-01-17-LumIsDiamondJimEdwards.mp3
Lum and Abner 44-01-18-DiamondBusiness.mp3
Lum and Abner 44-01-19-EveryoneToSellDiamonds.mp3
Lum and Abner 44-02-29 Bob Hope Show [excerpt].mp3