Follow us on Facebook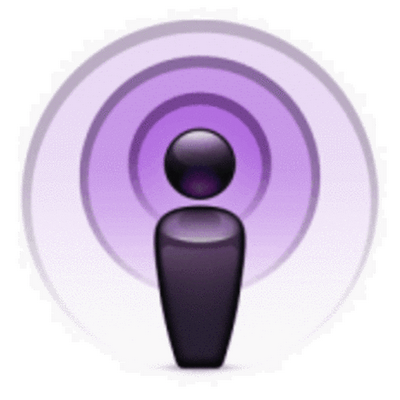 ComicWeb Podcasts on Itunes:
If you listen to our Podcast, please take our Podcast Survey
If you have an opinion on the DC vs. Marvel, you should have an opinion on our country, so vote.
ComicWeb Ads
Hit Movies Get the MST3K Treatment
Magic Island Old Time Radio Program
Magic Island
15 minute adventure (juvenile) show
Magic Island was a science-fantasy radio serial syndicated in 1936. The series had 130 12-minute episodes, and all episodes have survived.
The storyline followed wealthy Patricia Gregory as she ended her 14-year search in the South Pacific for her long lost daughter Joan. When Joan was one-year-old, the Gregory yacht was shipwrecked near the 30th Parallel. Lashed to a lifeboat, Joan was presumed lost by all but Patricia. In the opening episode, she receives a tip about a white girl living on a mysterious island populated by scientifically advanced people in the Pacific. After the reunion of mother and daughter, the program dramatized their subsequent adventures on the island which could submerge to escape detection.
Targeted at a juvenile audience, Magic Island featured Sally Creighton as Patricia Gregory, Rosa Barcelo as Joan Gregory, Tommy Carr as Jerry Hall and Will H. Reynolds as Capt. Tex Bradford.
The producer-writer was Perry Crandall, who was also the program's announcer.
Characters

Mrs. Patricia Gregory (Sally Creighton) - a wealthy widow searching for her shipwrecked daughter, Joan. It is implied in the series that she is a highly-connected U.S. government agent.
Cleostra/Joan Gregory (Rosa Barcelo) - the 15-year-old daughter of Patricia found alive and well on the island of Euclidia.
Captain Tex Bradford - Mrs. Gregory's right-hand man in her search for Joan. It is implied in the series that he is a highly-connected U.S. government agent as well as being an inventor.
Jerry Hall - the boy who overheard a radio message from Euclidia regarding Joan; accompanies the Gregory party to the Magic Island.
G-47 - the scientist who rules Euclidia.
"Girl Submarine Commander"/Elaine (voiced by the same actor as Carmen Bandini in Jerry of the Circus) - the commander of the submarine fleet of Euclidia who becomes a member of the Gregory party during the series.
Text from Wikipedia:
http://en.wikipedia.org/wiki/Magic_Island_(radio)
All of our Old Time Radio Programs are in MP3 format. You can play them on your computer, you can transfer them to MP3 players (like the IPod), but, by and large, you cannot play them on stereos, walkmen, or car radios.
The sound quality of Old Time Radio Programs can vary greatly. Some episodes are excellent, others you have to turn up the volume a little and ignore the static. All of the episodes can be listened to and enjoyed. You can listen to our free samples to get a feel for how the programs sound.
You can purchase these episodes on CD or you can download them.
To purchase on CD:
To download:

Click on the Buy on CD button. A few dollars will be added for shipping depending on your zip code and how many CDs you order. Pay with Paypal (you can use a credit card even if you do not have a Paypal account). You will receive a receipt from Paypal. We will mail you the CD(s) within a few days. Usually we get the CDs in the mail the next day. Shipping usually takes 2-3 days via USPS. The episodes will be in mp3 format.

You save money on the cost of the episodes and you don't pay any shipping.
Click on the Download button. Pay with Paypal (you can use a credit card even if you do not have a Paypal account).
After you pay you will be returned to our site to a page with a series of links to zip files. Click on the links to download the zip files. These episodes are downloadable in large zip files.
To open a zip file you need software to "unzip" it. Your computer may already have unzip software, if this is the case, just click on the file and your software will automatically open up and you can unzip the files. If your computer doesn't have an unzip program, you can get one from the internet. The most popular is probably winzip (www.winzip.com), however, we use Zip Wizard by Coffeecup Software because its pretty good, easy to use, and free. (http://www.coffeecup.com/zip-wizard/)

The files are large - it will take you a few minutes to download each file. Each zip file is around 40MBs. A full CD worth of episodes takes about 14 large files. if you are on a dial-up connection, we highly recommend you buy a CD.
You will receive an e-mail receipt from Paypal, and we will send you an additional e-mail with the links.

Buy on CD: $4.50


Download only $3.50




Magic Island episode list (episodes combined into 1 hour blocks)
128 episodes
001-005.MP3

006-010.MP3

011-015.MP3

016-020.MP3

021-025.MP3

026-030.MP3

031-035.MP3

036-040.MP3

041-045.MP3

046-050.MP3

051-055.MP3

056-060.MP3

061-065.MP3

066-070.MP3

071-075.MP3

076-080.MP3

081-085.MP3

086-090.MP3

091-095.MP3

096-100.MP3

101-105.MP3

106-110.MP3

111-115.MP3

116-120.MP3

121-125.MP3

126-128.MP3