Follow us on Facebook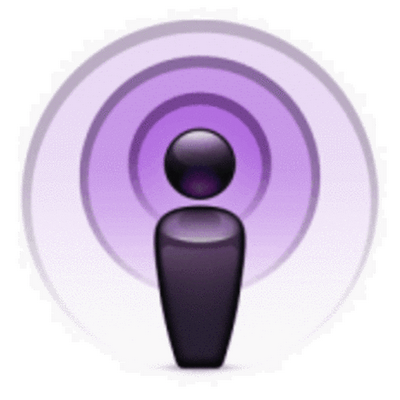 ComicWeb Podcasts on Itunes:
If you listen to our Podcast, please take our Podcast Survey
If you have an opinion on the DC vs. Marvel, you should have an opinion on our country, so vote.
ComicWeb Ads
Hit Movies Get the MST3K Treatment
Mandrake the Magician Old Time Radio Program
Mandrake the Magician
Mandrake the Magician started as a newspaper comic strip created in 1934, created by Lee Falk (also creator of The Phantom.) The strip is still running in some newspapers today. Mandrake was on the radio from 1940 to 1942.
Mandrake was a master magician who could quickly hypnotize a subject, be they a member of an audience or a criminal thug, or even, occasionally, one of his friends. A real magician, Leon Mandrake with his thin mustache and top hat, is believed by many to be the basis for the character Mandrake the Magician. (I think that the same name is kind of a giveaway.)
Mandrake is accompanied by Lothar, not only a Prince of Seven Nations in Africa, but also the strongest man in the world. What Lothar had in strength, he lacked in smarts. (That may explain why he gave up being a king to follow Mandrake around.) Obviously Mandrake had a thing for royalty, because his other companion was Narda, Princess of the European nation Cockaigne. Also on his adventures Mandrake often need the help of a young boy; sometimes Tommy, sometimes Jimmy. This children's serial pitted Mandrake and team against criminals, gangsters, and the master villain Barracuda.
All of our Old Time Radio Programs are in MP3 format. You can play them on your computer, you can transfer them to MP3 players (like the IPod), but, by and large, you cannot play them on stereos, walkmen, or car radios.
The sound quality of Old Time Radio Programs can vary greatly. Some episodes are excellent, others you have to turn up the volume a little and ignore the static. All of the episodes can be listened to and enjoyed. You can listen to our free samples to get a feel for how the programs sound.
You can purchase these episodes on CD or you can download them.
To purchase on CD:
To download:

Click on the Buy on CD button. A few dollars will be added for shipping depending on your zip code and how many CDs you order. Pay with Paypal (you can use a credit card even if you do not have a Paypal account). You will receive a receipt from Paypal. We will mail you the CD(s) within a few days. Usually we get the CDs in the mail the next day. Shipping usually takes 2-3 days via USPS. The episodes will be in mp3 format.

You save money on the cost of the episodes and you don't pay any shipping.
Click on the Download button. Pay with Paypal (you can use a credit card even if you do not have a Paypal account).
After you pay you will be returned to our site to a page with a series of links to zip files. Click on the links to download the zip files. These episodes are downloadable in large zip files.
To open a zip file you need software to "unzip" it. Your computer may already have unzip software, if this is the case, just click on the file and your software will automatically open up and you can unzip the files. If your computer doesn't have an unzip program, you can get one from the internet. The most popular is probably winzip (www.winzip.com), however, we use Zip Wizard by Coffeecup Software because its pretty good, easy to use, and free. (http://www.coffeecup.com/zip-wizard/)

The files are large - it will take you a few minutes to download each file. Each zip file is around 40MBs. A full CD worth of episodes takes about 14 large files. if you are on a dial-up connection, we highly recommend you buy a CD.
You will receive an e-mail receipt from Paypal, and we will send you an additional e-mail with the links.

Buy on CD: $4.50


Download only $3.50