Follow us on Facebook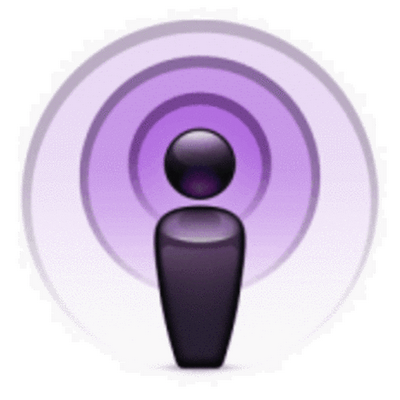 ComicWeb Podcasts on Itunes:
If you listen to our Podcast, please take our Podcast Survey
If you have an opinion on the DC vs. Marvel, you should have an opinion on our country, so vote.
ComicWeb Ads
Hit Movies Get the MST3K Treatment
Meet the Meeks Old Time Radio Program
Meet the Meeks
30 minute comedy sitcom episodes

"Meet the Meeks" was an 11 am, Saturday Morning, OTR Sitcom, originating from WMAQ Radio, Chicago (NBC 1947-1949). Meet the Meeks was a follow up sitcom for the 1940-1942 program "Meet Mr. Meek."
The show starred Forrest Lewis, who played poor old browbeaten Mortimer Meek. Who along with wife Agatha, daughter Peggy, and Uncle Louie made America laugh every Saturday Morning. This great old time radio show wasn't targeted to a younger audience, but this time slot insured that all families could listen together, and enjoy the antics. Meet The Meeks is actually a continuation or spinoff of an earlier old time radio comedy, Meet Mr. Meek. Each show was about 30 minutes long


All of our Old Time Radio Programs are in MP3 format. You can play them on your computer, you can transfer them to MP3 players (like the IPod), but, by and large, you cannot play them on stereos, walkmen, or car radios.
The sound quality of Old Time Radio Programs can vary greatly. Some episodes are excellent, others you have to turn up the volume a little and ignore the static. All of the episodes can be listened to and enjoyed. You can listen to our free samples to get a feel for how the programs sound.
You can purchase these episodes on CD or you can download them.
To purchase on CD:
To download:

Click on the Buy on CD button. A few dollars will be added for shipping depending on your zip code and how many CDs you order. Pay with Paypal (you can use a credit card even if you do not have a Paypal account). You will receive a receipt from Paypal. We will mail you the CD(s) within a few days. Usually we get the CDs in the mail the next day. Shipping usually takes 2-3 days via USPS. The episodes will be in mp3 format.

You save money on the cost of the episodes and you don't pay any shipping.
Click on the Download button. Pay with Paypal (you can use a credit card even if you do not have a Paypal account).
After you pay you will be returned to our site to a page with a series of links to zip files. Click on the links to download the zip files. These episodes are downloadable in large zip files.
To open a zip file you need software to "unzip" it. Your computer may already have unzip software, if this is the case, just click on the file and your software will automatically open up and you can unzip the files. If your computer doesn't have an unzip program, you can get one from the internet. The most popular is probably winzip (www.winzip.com), however, we use Zip Wizard by Coffeecup Software because its pretty good, easy to use, and free. (http://www.coffeecup.com/zip-wizard/)

The files are large - it will take you a few minutes to download each file. Each zip file is around 40MBs. A full CD worth of episodes takes about 14 large files. if you are on a dial-up connection, we highly recommend you buy a CD.
You will receive an e-mail receipt from Paypal, and we will send you an additional e-mail with the links.

Buy on CD: $4.50


This program is not available for download


Meet the Meeks Wife Episode List
71 episodes:
Meet-the-Meeks-470830 Louie Getting Married.mp3
Meet-the-Meeks-470906 Escort Bureau.mp3
Meet-the-Meeks-470913 Cooking Dinner.mp3
Meet-the-Meeks-470920 Morts Dayof Rest.mp3
Meet-the-Meeks-470927 Theatrical Production.mp3
Meet-the-Meeks-471004 Family Health Diet.mp3
Meet-the-Meeks-471011 House Decorating.mp3
Meet-the-Meeks-471018 Trading Parents.mp3
Meet-the-Meeks-471025 Radio Speech.mp3
Meet-the-Meeks-471101 Tradinginthe Car.mp3
Meet-the-Meeks-471108 New Puppy.mp3
Meet-the-Meeks-471115 Cakefor Charity Bazaar.mp3
Meet-the-Meeks-471122 Child Care.mp3
Meet-the-Meeks-471129 Family Budget.mp3
Meet-the-Meeks-471213 Datewith Socrates.mp3
Meet-the-Meeks-471220 Is Uncle Louisan Heir.mp3
Meet-the-Meeks-471227 New Neighbors.mp3
Meet-the-Meeks-480110 Costume Party.mp3
Meet-the-Meeks-480117 Dance Chaperones.mp3
Meet-the-Meeks-480124 Take Peggyto Nightclub.mp3
Meet-the-Meeks-480131 Average Family.mp3
Meet-the-Meeks-480207 Guarding Package.mp3
Meet-the-Meeks-480214 Making Dresses.mp3
Meet-the-Meeks-480221 Perfect Family Essay.mp3
Meet-the-Meeks-480228 Political Candidate.mp3
Meet-the-Meeks-480306 Pioneer Week.mp3
Meet-the-Meeks-480313 Street Repair Petition.mp3
Meet-the-Meeks-480320 Fixing Burglar Trap.mp3
Meet-the-Meeks-480327 Aggies Birthday.mp3
Meet-the-Meeks-480403 Newspaper Mix Up.mp3
Meet-the-Meeks-480410 Chauffeurforthe Boss.mp3
Meet-the-Meeks-480417 French Teacher.mp3
Meet-the-Meeks-480424 Is Peggy Eloping.mp3
Meet-the-Meeks-480501 Selling Seedsfora Bike.mp3
Meet-the-Meeks-480508 A Client Visits.mp3
Meet-the-Meeks-480515 Vacation Plans.mp3
Meet-the-Meeks-480522 Backfrom Vacation.mp3
Meet-the-Meeks-480605 Overdue Library Books.mp3
Meet-the-Meeks-480612 Dayatthe Circus.mp3
Meet-the-Meeks-480619 Broken Victory Statue.mp3
Meet-the-Meeks-480626 Stolen Car.mp3
Meet-the-Meeks-480703 Company Picnic.mp3
Meet-the-Meeks-480710 Fishing Contest.mp3
Meet-the-Meeks-480717 Rummage Sale.mp3
Meet-the-Meeks-480724 Radio Contest.mp3
Meet-the-Meeks-480731 Disappearing Necklace.mp3
Meet-the-Meeks-480807 Grocery Job.mp3
Meet-the-Meeks-480814 Renting Smedley Hall.mp3
Meet-the-Meeks-480821 Suitcaseinthe Locker.mp3
Meet-the-Meeks-480828 Marriageonthe Rocks.mp3
Meet-the-Meeks-480904 Three Lawn Mowers.mp3
Meet-the-Meeks-480911 Party Line Trouble.mp3
Meet-the-Meeks-480918 Aunt Claras Vase.mp3
Meet-the-Meeks-480925 Copper Candlestick.mp3
Meet-the-Meeks-481002 Invention Plans.mp3
Meet-the-Meeks-481009 Suggestion Letter.mp3
Meet-the-Meeks-481016 Business Mystery Books.mp3
Meet-the-Meeks-481023 Property Investments.mp3
Meet-the-Meeks-481030 Dinner Party.mp3
Meet-the-Meeks-481106 School Play.mp3
Meet-the-Meeks-481113 Class President.mp3
Meet-the-Meeks-481120 Beavers Club.mp3
Meet-the-Meeks-481127 Spending Timeat Home.mp3
Meet-the-Meeks-481204 Hope Chestfor Peggy.mp3
Meet-the-Meeks-481211 Date With Oliver.mp3
Meet-the-Meeks-481218 Rhumba Lesson.mp3
Meet-the-Meeks-481225 Checkers Match.mp3
Meet-the-Meeks-490101 Invisible Boy Friend.mp3
Meet-the-Meeks-490108 Bowling Ball.mp3
Meet-the-Meeks-490129 Missing Stamp.mp3
Meet-the-Meeks-490205 Cousins.mp3