Follow us on Facebook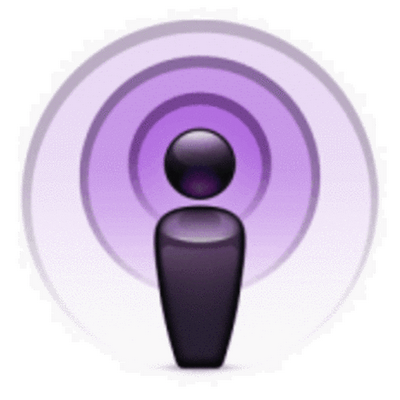 ComicWeb Podcasts on Itunes:
If you listen to our Podcast, please take our Podcast Survey
If you have an opinion on the DC vs. Marvel, you should have an opinion on our country, so vote.
ComicWeb Ads
Hit Movies Get the MST3K Treatment
Mike Hammer (That Hammer Guy) Old Time Radio Program
That Hammer Guy (Mike Hammer) Old Time Radio Program
½ hour Detective episodes
Based on Mickey Spillane's tough-guy detective,
That Hammer Guy
aired in a series of half-hour episodes in 1953. The radio show was contemporaneous with the classic movie "I, The Jury" based on Spillane's
roman noir
of the same name.
Mike Hammer was the stereotypical hardboiled detective. Depending upon fists, rather than finesse, he summarily dispatched the bad guys. Spillane's black and white views of right and wrong were reflected in his character's contempt for the law, which he claimed was an impediment to justice.
The role of Hammer was played by Larry Haines, whose long career included parts on the 1930s radio series Gangbusters. He also voiced characters in Suspense, The Shadow, Inner Sanctum Mysteries, and X Minus One, and over 80 episodes of CBS Radio Mystery Theater. He is best known for his television role as Stu Bergman, in the daytime soap opera Search for Tomorrow. Former First Lady Pat Nixon claimed he was her favorite soap opera star.
All of our Old Time Radio Programs are in MP3 format. You can play them on your computer, you can transfer them to MP3 players (like the IPod), but, by and large, you cannot play them on stereos, walkmen, or car radios.
The sound quality of Old Time Radio Programs can vary greatly. Some episodes are excellent, others you have to turn up the volume a little and ignore the static. All of the episodes can be listened to and enjoyed. You can listen to our free samples to get a feel for how the programs sound.
You can purchase these episodes on CD or you can download them.
To purchase on CD:
To download:

Click on the Buy on CD button. A few dollars will be added for shipping depending on your zip code and how many CDs you order. Pay with Paypal (you can use a credit card even if you do not have a Paypal account). You will receive a receipt from Paypal. We will mail you the CD(s) within a few days. Usually we get the CDs in the mail the next day. Shipping usually takes 2-3 days via USPS. The episodes will be in mp3 format.

You save money on the cost of the episodes and you don't pay any shipping.
Click on the Download button. Pay with Paypal (you can use a credit card even if you do not have a Paypal account).
After you pay you will be returned to our site to a page with a series of links to zip files. Click on the links to download the zip files. These episodes are downloadable in large zip files.
To open a zip file you need software to "unzip" it. Your computer may already have unzip software, if this is the case, just click on the file and your software will automatically open up and you can unzip the files. If your computer doesn't have an unzip program, you can get one from the internet. The most popular is probably winzip (www.winzip.com), however, we use Zip Wizard by Coffeecup Software because its pretty good, easy to use, and free. (http://www.coffeecup.com/zip-wizard/)

The files are large - it will take you a few minutes to download each file. Each zip file is around 40MBs. A full CD worth of episodes takes about 14 large files. if you are on a dial-up connection, we highly recommend you buy a CD.
You will receive an e-mail receipt from Paypal, and we will send you an additional e-mail with the links.

Buy on CD: $4.50


Download only $3.50




This collection features 14 episodes from the short-lived series.
That Hammer Guy 440414 The Laura Fenton Case.mp3
That Hammer Guy 530407 The Lillian Martin Case.mp3
That Hammer Guy 530407 The Saddle Shoes.mp3
That Hammer Guy 540414 The Laura Fenton Case.mp3
That Hammer Guy Babysits Jolly.mp3
That Hammer Guy Barney Miller Syndicate.Mp3
That Hammer Guy Contract on a Dead Man.mp3
That Hammer Guy Dead Dame in the Park.mp3
That Hammer Guy Faye Durando.mp3
That Hammer Guy Hammer Framed for Murder.mp3 (Duplicate of Dead Dame in the Park)
That Hammer Guy Man in Wheelchair.mp3
That Hammer Guy Mike's Friend Murdered.mp3
That Hammer Guy Trouble with Dames.mp3 (duplicate of Barney Miller Syndicate)
That Hammer Guy Wakefield Dame.mp3
That Hammer Guy Zelda's Brother.mp3