Follow us on Facebook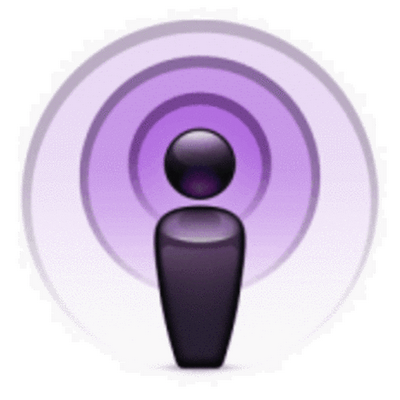 ComicWeb Podcasts on Itunes:
If you listen to our Podcast, please take our Podcast Survey
If you have an opinion on the DC vs. Marvel, you should have an opinion on our country, so vote.
ComicWeb Ads
Hit Movies Get the MST3K Treatment
My Favorite Husband Old Time Radio Program
My Favorite Husband
30 minutes comedy shows
My Favorite Husband was Lucille Ballís first regular radio show. It debuted in July 1948 and ran until 1951. Initially written as a situation comedy about an affluent banker and his wife, it was soon rewritten to be more accessible to the burgeoning middle class, reflecting post-war suburban life.

Lucille Ball was cast as Liz Cooper, wife of George Cooper, played by Richard Denning.
My Favorite Husband
was the precursor to the
I Love Lucy
show, and in it Ball honed the scatterbrained housewife character that would become her trademark. As on her later television show, Ballís character was constantly getting into jams of her own devising, with the willing assistance of friend Iris Atterbury, wife of Georgeís boss, much to the chagrin of long-suffering husband George. The roles of Georgeís boss Rudolph Atterbury and Iris Atterbury, models for Fred and Ethel Mertz, were played by the redoubtable Gale Gordon (Mayor LaTrivia on
Fibber McGee and Molly
, and Principal Osgood Conklin on
Our Miss Brooks
) and Bea Benaderet (
Fibber McGee and Molly
,
The Jack Benny Show, Campbell Playhouse)
, respectively. Gordon and Benaderet were given first consideration for the roles of the Mertzes, but contract conflicts forced them to turn down the television roles.
The initial sponsor for the show was Jell-O, and the gelatin dessert became an integral part of the show, including the usual greeting of "Jell-O Everybody" from Ball at the beginning of the show.
My Favorite Husband ended its run in 1951, concurrent with the debut of I Love Lucy.
All of our Old Time Radio Programs are in MP3 format. You can play them on your computer, you can transfer them to MP3 players (like the IPod), but, by and large, you cannot play them on stereos, walkmen, or car radios.
The sound quality of Old Time Radio Programs can vary greatly. Some episodes are excellent, others you have to turn up the volume a little and ignore the static. All of the episodes can be listened to and enjoyed. You can listen to our free samples to get a feel for how the programs sound.
You can purchase these episodes on CD or you can download them.
To purchase on CD:
To download:

Click on the Buy on CD button. A few dollars will be added for shipping depending on your zip code and how many CDs you order. Pay with Paypal (you can use a credit card even if you do not have a Paypal account). You will receive a receipt from Paypal. We will mail you the CD(s) within a few days. Usually we get the CDs in the mail the next day. Shipping usually takes 2-3 days via USPS. The episodes will be in mp3 format.

You save money on the cost of the episodes and you don't pay any shipping.
Click on the Download button. Pay with Paypal (you can use a credit card even if you do not have a Paypal account).
After you pay you will be returned to our site to a page with a series of links to zip files. Click on the links to download the zip files. These episodes are downloadable in large zip files.
To open a zip file you need software to "unzip" it. Your computer may already have unzip software, if this is the case, just click on the file and your software will automatically open up and you can unzip the files. If your computer doesn't have an unzip program, you can get one from the internet. The most popular is probably winzip (www.winzip.com), however, we use Zip Wizard by Coffeecup Software because its pretty good, easy to use, and free. (http://www.coffeecup.com/zip-wizard/)

The files are large - it will take you a few minutes to download each file. Each zip file is around 40MBs. A full CD worth of episodes takes about 14 large files. if you are on a dial-up connection, we highly recommend you buy a CD.
You will receive an e-mail receipt from Paypal, and we will send you an additional e-mail with the links.

Buy on CD: $4.50


Download only $3.50




My Favorite Husband 94 episodes:

MFH - 02 (07-23-48) First Show.mp3
MFH - 03 (08-06-48) The Portrait Painter.mp3
MFH - 04 (08-13-48) Kissing Booth.mp3
MFH - 05 (08-20-48) Liz Teaches The Samba.mp3
MFH - 07 (09-03-48) Mothers Surprise.mp3
MFH - 09 (09-17-48) General Timberlake.mp3
MFH - 10 (09-24-48) Baby Booties.mp3
MFH - 11 (10-02-48) Tenth Wedding Anniversy.mp3
MFH - 13 (10-09-48) Liz Has A Party.mp3
MFH - 14 (10-16-48) Liz Sells Dresses.mp3
MFH - 15 (10-23-48) Quiz Show.mp3
MFH - 17 (11-06-48) Katy & Roscoe.mp3
MFH - 18 (11-13-48) Learning to Drive.mp3
MFH - 19 (11-20-48) George Attends Teen Dance.mp3
MFH - 20 (11-27-48) Baby in the House.mp3
MFH - 21 (12-04-48) Be you husbands best Friend.mp3
MFH - 23 (12-18-48) Liz's New Dress.mp3
MFH - 24 (12-25-49) Numerology.mp3
MFH - 26 (01-07-49) Over Budget-Beans.mp3
MFH - 27 (01-14-49) Piano Lessons.mp3
MFH - 28 (01-21-49) Marriage License Error.mp3
MFH - 29 (01-28-49) Absolute Truth.mp3
MFH - 30 (02-04-49) Speech for civic Group.mp3
MFH - 31 (02-11-49) Valentines Day.mp3
MFH - 32 (02-18-49) Secretary School.mp3
MFH - 33 (02-25-49) Absent-mindedness.mp3
MFH - 34 (03-04-49) Georges Mother Visits.mp3
MFH - 35 (03-11-49) Charity Review.mp3
MFH - 38 (04-01-49) April Fools Day.mp3
MFH - 39 (04-08-49) The Gum Machine.mp3
MFH - 40 (04-15-49) Horseback Riding.mp3
MFH - 41 (04-22-49) Time Budgeting.mp3
MFH - 42 (04-29-49) Vacation Time.mp3
MFH - 43 (04-06-49) Overweight.mp3
MFH - 44 (05-13-49) Anniversary Presents.mp3
MFH - 45 (05-20-49) Getting Old.mp3
MFH - 46 (05-27-49) Liz in the Hospital.mp3
MFH - 49 (06-17-49) Television.mp3
MFH - 50 (06-24-49) Liz Changes Her Mind.mp3
MFH - 51 (07-01-49) Reminiscing.mp3
MFH - 52 (09-02-49) The elves.mp3
MFH - 54 (09-16-49) Baseball.mp3
MFH - 55 (09-23-49) The Attic.mp3
MFH - 56 (09-30-49) Womens Club Election.mp3
MFH - 57 (10-07-49) George's Raise.mp3
MFH - 58 (10-14-49) Liz and George Order A TV Set.mp3
MFH - 59 (10-21-49) Superstition.mp3
MFH - 60 (10-28-49) Halloween Surprise Party.mp3
MFH - 61 (11-04-49) Mother-in-Law.mp3
MFH - 62 (11-11-49) Baby Sitting.mp3
MFH - 63 (11-18-49) Katy & Mr. Negley.mp3
MFH - 65 (12-02-49) College Homecoming.mp3
MFH - 66 (12-09-49) The French Lessons.mp3
MFH - 67 (12-16-49) George's Christmas Present.mp3
MFH - 68 (12-23-49) The Sleigh Ride.mp3
MFH - 69 (12-30-49) Liz Handcuffed.mp3
MFH - 70 (01-06-50) Questions of Another Woman.mp3
MFH - 71 (01-13-50) Liz Teaches Iris to Drive.mp3
MFH - 72 (01-20-49) Liz and The Green Wig.mp3
MFH - 73 (01-27-50) Liz Writes A Song.mp3
MFH - 74 (02-02-50) The Country Club Dance.mp3
MFH - 75 (02-10-50) Mrs. Coopers Boyfriend.mp3
MFH - 76 (02-17-50) Liz Teaches The Samba.mp3
MFH - 77 (02-24-50) Liz Redecorates.mp3
MFH - 78 (03-05-50) Womens Rights Part 1.mp3
MFH - 79 (03-12-50) Womens Rights Part 2.mp3
MFH - 80 (03-19-50) The Wills.mp3
MFH - 81 (03-26-50) Liz's radio script.mp3
MFH - 83 (04-09-50) Husbands Hobby.mp3
MFH - 85 (04-23-50) Liz Appears on TV.mp3
MFH - 86 (04-30-50) Katy's Raise.mp3
MFH - 88 (05-14-50) Numerology.mp3
MFH - 90 (05-28-50) Selling Dresses.mp3
MFH - 91 (06-04-50) George is Messy.mp3
MFH - 92 (06-11-50) Liz Learns to Swim.mp3
MFH - 93 (06-18-50) Be A Pal.mp3
MFH - 94 (06-25-50) Taking Dance Lessons.mp3
MFH - 95 (09-02-50) Husbands Are Sloppy Dressers.mp3
MFH - 96 (09-09-50) Gossip.mp3
MFH - 99 (09-30-50) Movies.mp3
MFH -100 (10-07-50) Liz Becomes A Sculptress.mp3
MFH -101 (10-14-50) Liz cooks Dinner for 12.mp3
MFH -102 (12-16-50) The Christmas cards.mp3
MFH -103 (10-28-50) Liz studies Football.mp3
MFH -105 (11-18-50) Liz Goes to Night School.mp3
MFH -107 (11-25-50) Liz's Birthday.mp3
MFH -109 (12-09-50) Game Show.mp3
MFH -111 (12-23-50) The Christmas Stag.mp3
MFH -112 (12-30-50) Liz Has The Flimjabs.mp3
MFH -113 (01-06-51) Liz in Club Play.mp3
MFH -115 (01-20-51) Liz stretches the Truth.mp3
MFH -116 (01-27-51) George is drafted.mp3
MFH -118 (02-10-51) The Black Eye.mp3
MFH -122 (03-10-51) The Surprise Party.mp3