Follow us on Facebook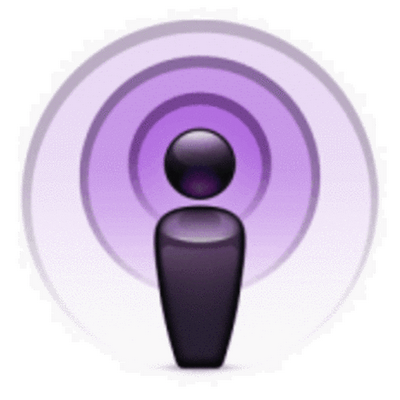 ComicWeb Podcasts on Itunes:
If you listen to our Podcast, please take our Podcast Survey
If you have an opinion on the DC vs. Marvel, you should have an opinion on our country, so vote.
ComicWeb Ads
Hit Movies Get the MST3K Treatment
NBC University Theater Old Time Radio Program
NBC University Theater
1 hour drama episodes

This show ran for three seasons, from 1948 to 1950. It featured the best adaptations of classic novels that radio had to offer. The show was an interesting use of radio for eduction. It was incorporated into several college home-study courses; starting with the University of Louisville and Washington State College with more added later. I can't help but think of parallels to current online education courses. During breaks in the episode a popular author or literary critic (back then it was possible to have a popular literary critic) would remark on the book, the author, or the performance helping to add to the educational value of the program. The show was broadcast according to the universities semester schedule. The episodes encouraged listeners to read the book (although I wonder if the tape recorder was available would the show have become more a Cliff Notes of the classic – well desperate students of today may make full use of these programs).
The program featured extremely high quality dramatizations of classic novels, including Don Quixote, For Whom the Bell Tolls, Great Expectations, Of Human Bondage, Alice in Wonderland, and many, many more. The shows were so well acted and produced that it won a Peabody Award (just as prestigious then as it is now) in 1949 for their adaptation of Hemingway's The Short Happy Life of Francis Macomber. Actors included John Lund, George Montgomery, Angela Lansbury, Jane Darwell, and Preston Foster. But just like today, studio executives feared that the word "University" in the title of the program was scaring potential listeners off, so in 1950 the name was changed to just NBC Theater. (Probably later replaced by American Idol.)
All of our Old Time Radio Programs are in MP3 format. You can play them on your computer, you can transfer them to MP3 players (like the IPod), but, by and large, you cannot play them on stereos, walkmen, or car radios.
The sound quality of Old Time Radio Programs can vary greatly. Some episodes are excellent, others you have to turn up the volume a little and ignore the static. All of the episodes can be listened to and enjoyed. You can listen to our free samples to get a feel for how the programs sound.
You can purchase these episodes on CD or you can download them.
To purchase on CD:
To download:

Click on the Buy on CD button. A few dollars will be added for shipping depending on your zip code and how many CDs you order. Pay with Paypal (you can use a credit card even if you do not have a Paypal account). You will receive a receipt from Paypal. We will mail you the CD(s) within a few days. Usually we get the CDs in the mail the next day. Shipping usually takes 2-3 days via USPS. The episodes will be in mp3 format.

You save money on the cost of the episodes and you don't pay any shipping.
Click on the Download button. Pay with Paypal (you can use a credit card even if you do not have a Paypal account).
After you pay you will be returned to our site to a page with a series of links to zip files. Click on the links to download the zip files. These episodes are downloadable in large zip files.
To open a zip file you need software to "unzip" it. Your computer may already have unzip software, if this is the case, just click on the file and your software will automatically open up and you can unzip the files. If your computer doesn't have an unzip program, you can get one from the internet. The most popular is probably winzip (www.winzip.com), however, we use Zip Wizard by Coffeecup Software because its pretty good, easy to use, and free. (http://www.coffeecup.com/zip-wizard/)

The files are large - it will take you a few minutes to download each file. Each zip file is around 40MBs. A full CD worth of episodes takes about 14 large files. if you are on a dial-up connection, we highly recommend you buy a CD.
You will receive an e-mail receipt from Paypal, and we will send you an additional e-mail with the links.

Buy CD 1: $4.50

Buy CD 2: $4.50

Buy CD Set (1-2): $7.00


Download Set 1: $3.50

Download Set 2: $3.50

Download Complete Set (1-2) $6.00

NBC University Theater CD 1 Episode List
53 episodes:

NBCUT 48-08-06 #002 Farewell to Arms.mp3
NBCUT 48-08-13 #003 Number One.mp3
NBCUT 48-08-20 #004 Noon Wine.mp3
NBCUT 48-08-27 #005 The Romantic Comedians.mp3
NBCUT 48-09-03 #006 Candide.mp3
NBCUT 48-09-10 #007 Peter Ibbertson.mp3
NBCUT 48-09-17 #008 The Purloined Letter.mp3
NBCUT 48-09-24 #009 Gulliver's Travels.mp3
NBCUT 48-10-03 #010 Lord Jim.mp3
NBCUT 48-10-10 #011 An American Tragedy.mp3
NBCUT 48-10-17 #012 The History of Mr. Polly.mp3
NBCUT 48-10-24 #013 They Stooped to Folly.mp3
NBCUT 48-10-31 #014 Justice.mp3
NBCUT 48-11-07 #015 Arrowsmith.mp3
NBCUT 48-11-14 #016 Of Human Bondage.mp3
NBCUT 48-11-21 #017 The Short, Happy Life of Francis Macombe.mp3
NBCUT 48-11-28 #018 A Passage to India.mp3
NBCUT 48-12-05 #019 Three Soldiers.mp3
NBCUT 48-12-12 #020 After Many a Summer Dies the Swan.mp3
NBCUT 48-12-26 #021 Alice in Wonderland.mp3
NBCUT 49-01-02 #022 Main Street.mp3
NBCUT 49-01-09 #023 The Grapes of Wrath.mp3
NBCUT 49-01-16 #024 All the King's Men.mp3
NBCUT 49-02-06 #026 Gulliver's Travels.mp3
NBCUT 49-02-27 #029 The Heart of Mid-Lotheian.mp3
NBCUT 49-03-06 #030 Tales of Edgar Allan Poe.mp3
NBCUT 49-03-13 #031 The Pickwick Papers.mp3
NBCUT 49-03-20 #032 The Marble Fawn.mp3
NBCUT 49-03-27 #033 The History of Henry Esmond.mp3
NBCUT 49-04-03 #034 Jane Eyre.mp3
NBCUT 49-04-10 #035 Moby Dick.mp3
NBCUT 49-04-17 #036 The Adventures of Huckelberry Finn.mp3
NBCUT 49-04-24 #037 The Way of All Flesh.mp3
NBCUT 49-05-01 #038 The Mayor of Casterbridge.mp3
NBCUT 49-05-08 #039 Red Badge of Courage.mp3
NBCUT 49-05-15 #040 Heart of Darkness.mp3
NBCUT 49-05-22 #041 The Age of Innocence.mp3
NBCUT 49-05-29 #042 The Ambassadors.mp3
NBCUT 49-06-05 #043 The Short, Happy Life of Francis MaCombe.mp3
NBCUT 49-06-12 #044 A Passage to India.mp3
NBCUT 49-07-02 #047 The Ides of March.mp3
NBCUT 49-07-09 #048 Goodbye, Mr. Chips.mp3
NBCUT 49-07-16 #049 Point of No Return.mp3
NBCUT 49-07-23 #050 How Green was My Valley.mp3
NBCUT 49-07-30 #051 This Side of Paradise.mp3
NBCUT 49-08-06 #052 The Death of a Heart.mp3
NBCUT 49-08-20 #054 The Crusaders.mp3
NBCUT 49-08-27 #055 1984.mp3
NBCUT 49-09-03 #056 Precious Bane.mp3
NBCUT 49-09-25 #057 Penrod.mp3
NBCUT 49-10-09 #059 The House of Mirth.mp3
NBCUT 49-10-16 #060 Sister Carrie.mp3
NBCUT 49-10-30 #062 Dark Laughter.mp3
NBC University Theater CD 2 Episode List

54 episodes:

NBCUT 49-11-06 #063 Dodsworth.mp3
NBCUT 49-11-13 #064 Babalon Revisited.mp3
NBCUT 49-11-20 #065 For Whom the Bell Tolls.mp3
NBCUT 49-11-27 #066 Point of No Return.mp3
NBCUT 49-12-04 #067 The Wild Palms.mp3
NBCUT 49-12-18 #068 You Can't Go Home Again.mp3
NBCUT 50-01-01 #069 Great Expectations.mp3
NBCUT 50-01-08 #070 Manhatten Transfer.mp3
NBCUT 50-01-15 #071 The Ides of March.mp3
NBCUT 50-01-22 #072 At Heaven's Gate.mp3
NBCUT 50-01-29 #073 'Flowering Judas' and 'Pale Horse'.mp3
NBCUT 50-02-05 #074 Track of the Cat.mp3
NBCUT 50-02-12 #075 The Light That Failed.mp3
NBCUT 50-02-16 #076 Victory.mp3
NBCUT 50-02-24 #077 The Patrician.mp3
NBCUT 50-03-05 #078 Tonobungay.mp3
NBCUT 50-03-12 #079 There is No Conversation.mp3
NBCUT 50-03-19 #080 Angel Pavement.mp3
NBCUT 50-03-26 #081 Howard's End.mp3
NBCUT 50-04-02 #082 Mrs. Dalloway.mp3
NBCUT 50-04-09 #083 The Nazarine.mp3
NBCUT 50-04-16 #084 After Many a Summer Dies the Swan.mp3
NBCUT 50-04-23 #085 Portrait of the Artist as a Young Man.mp3
NBCUT 50-04-30 #086 Sons and Loves.mp3
NBCUT 50-05-07 #087 England Made Me.mp3
NBCUT 50-05-14 #088 Protter Violet.mp3
NBCUT 50-05-21 #089 The House in Paris.mp3
NBCUT 50-05-28 #090 Imperial Palace.mp3
NBCUT 50-06-04 #091 Gallion's Reach.mp3
NBCUT 50-06-11 #092 Monsieur Vincent.mp3
NBCUT 50-06-18 #093 The Wild Palms.mp3
NBCUT 50-06-25 #094 The Doctor in Spite of Himself.mp3
NBCUT 50-07-02 #095 The Chips are Down.mp3
NBCUT 50-07-09 #096 The Time of Man.mp3
NBCUT 50-07-16 #097 The Treasure of Franchard.mp3
NBCUT 50-07-23 #098 The Adventures of Huckleberry Finn.mp3
NBCUT 50-07-29 #099 Trent's Last Case.mp3
NBCUT 50-08-06 #100 A Connecticut Yankee in King Arthur's Co.mp3
NBCUT 50-08-20 #102 A High Wind in Jamaica.mp3
NBCUT 50-08-27 #103 Hedda Gabbler.mp3
NBCUT 50-09-03 #104 The Crime of Sylvester Bonard.mp3
NBCUT 50-09-10 #105 Lost Horizon.mp3
NBCUT 50-09-17 #106 Portrait in a Mirror.mp3
NBCUT 50-09-24 #107 Don Quixote.mp3
NBCUT 50-10-01 #108 Jonathan Wilde.mp3
NBCUT 50-10-08 #109 Candide.mp3
NBCUT 50-10-15 #110 North Anger Abby.mp3
NBCUT 50-10-22 #111 Pere Gorio.mp3
NBCUT 50-11-02 #112 The Red and Black.mp3
NBCUT 50-12-27 #118 The Gambler.mp3
NBCUT 51-01-03 #119 The Kreutzer Sonata.mp3
NBCUT 51-01-17 #120 Daisy Miller.mp3
NBCUT 51-01-24 #121 The Man That Corrupted Hydleyburg.mp3
NBCUT 51-02-14 #122 The Withered Arm.mp3