Follow us on Facebook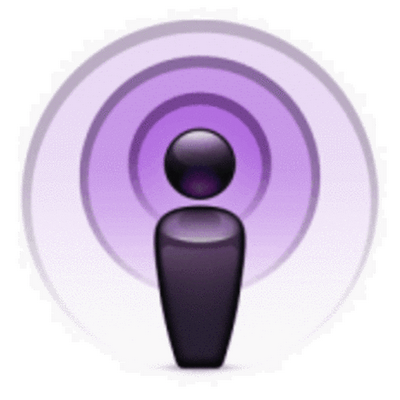 ComicWeb Podcasts on Itunes:
If you listen to our Podcast, please take our Podcast Survey
If you have an opinion on the DC vs. Marvel, you should have an opinion on our country, so vote.
ComicWeb Ads
Hit Movies Get the MST3K Treatment
Ozzie and Harriet Old Time Radio Program
The Adventures of Ozzie and Harriet
half hour comedy episodes
The Adventures of Ozzie and Harriet
, starring Ozzie Nelson and his wife Harriet (born Peggy Lou Snyder), was first aired in 1944. Bandleader Ozzie and singer Harriet had become regulars on the
Red Skelton Show
. When Skelton was drafted in 1944, the two were given their own comedy series. Each episode revolved around the idyllic home life of Ozzie and Harriet--"America's favorite young couple"--the classic sitcom Dad and Mom of the 1950s. The wacky situations in which they became embroiled were inevitably precipitated by Ozzie and generally resolved by Harriet, and hilarity ensued.
The show's characters included the couple's two young sons, David and Ricky, originally played by actors. When they grew older, Nelson allowed the boys to play themselves. The cast also included Lorene Tuttle (dubbed "the first lady of radio", she appeared on a variety of radio programs, including Rogue's Gallery, the Red Skelton Show, and as Sam Spade's "Girl Friday"); John Brown, Bea Benadaret (who voiced Bugs Bunny, Tweety, and Mr. Magoo cartoons through the 40s and 50s, and had recurring roles on Petticoat Junction, Green Acres and The Beverly Hillbillies as Kate Bradley and Pearl Bodine); and Janet Waldo who voiced dozens of cartoons from the late 60s to 2000, including Josie, in Josie and the Pussycats, and Penelope Pitstop, in the cartoon of that name, and the video game "Wacky Races".
The comedy hit left radio to become an equally popular television situation comedy that ran from 1952 to 1966.
All of our Old Time Radio Programs are in MP3 format. You can play them on your computer, you can transfer them to MP3 players (like the IPod), but, by and large, you cannot play them on stereos, walkmen, or car radios.
The sound quality of Old Time Radio Programs can vary greatly. Some episodes are excellent, others you have to turn up the volume a little and ignore the static. All of the episodes can be listened to and enjoyed. You can listen to our free samples to get a feel for how the programs sound.
You can purchase these episodes on CD or you can download them.
To purchase on CD:
To download:

Click on the Buy on CD button. A few dollars will be added for shipping depending on your zip code and how many CDs you order. Pay with Paypal (you can use a credit card even if you do not have a Paypal account). You will receive a receipt from Paypal. We will mail you the CD(s) within a few days. Usually we get the CDs in the mail the next day. Shipping usually takes 2-3 days via USPS. The episodes will be in mp3 format.

You save money on the cost of the episodes and you don't pay any shipping.
Click on the Download button. Pay with Paypal (you can use a credit card even if you do not have a Paypal account).
After you pay you will be returned to our site to a page with a series of links to zip files. Click on the links to download the zip files. These episodes are downloadable in large zip files.
To open a zip file you need software to "unzip" it. Your computer may already have unzip software, if this is the case, just click on the file and your software will automatically open up and you can unzip the files. If your computer doesn't have an unzip program, you can get one from the internet. The most popular is probably winzip (www.winzip.com), however, we use Zip Wizard by Coffeecup Software because its pretty good, easy to use, and free. (http://www.coffeecup.com/zip-wizard/)

The files are large - it will take you a few minutes to download each file. Each zip file is around 40MBs. A full CD worth of episodes takes about 14 large files. if you are on a dial-up connection, we highly recommend you buy a CD.
You will receive an e-mail receipt from Paypal, and we will send you an additional e-mail with the links.

Buy on CD: $4.50


Download only $3.50




Ozzie and Harriet Episode List
56 episodes
Ozha 00.00.00 Birthday Present.mp3 Ozha 00.00.00 Building A Boat (Poor).mp3 Ozha 00.00.00 Ozzie The Storyteller.
Ozha 00.00.00 Ozzie Thinks He Will Be A New Father. Mp3
Ozha 00.00.00 The Christmas Present Agreement. Mp3
Ozha 00.00.00 The Randolphs Party.mp3
Ozha 00.01.02 Knitting Contest.mp3
Ozha 41.12.01 Election Day.mp3
Ozha 45.01.28 Ozzie And The Hypnotist.mp3
Ozha 45.03.11 Tax Return And The Blue Suit.mp3
Ozha 45.08.12 Ozzie Sells A Vase.mp3
Ozha 45.08.26 David Sells Ozzie's Suit.mp3
Ozha 45.09.09 Davidfights.mp3
Ozha 45.09.16 Lodge Of The Unicorns.mp3
Ozha 45.09.23 Apartment Bldg Next Door.mp3
Ozha 45.10.07 The Prince's Gift.mp3
Ozha 45.10.17 The Camel.mp3
Ozha 46.12.01 Ozzie Runs For Office.mp3
Ozha 46.12.08 Ricky's 3rd Prize In School .mp3
Ozha 47.02.23 Bowling.mp3
Ozha 47.09.14 New Dress.mp3
Ozha 48.01.16 Juryduty.mp3
Ozha 48.01.23 Matchmaking.mp3
Ozha 48.10.17 Hiking.mp3
Ozha 48.10.24 Halloween.mp3
Ozha 48.10.31 The Haunted House.mp3
Ozha 48.11.07 Inarut.mp3
Ozha 48.11.14 The Boys Night Out.mp3
Ozha 48.11.21 The Third Degree.mp3
Ozha 48.11.28 Ozzie Meets A Girl On The Bus.mp3
Ozha 48.12.05 A Visit From Bing Crosby.mp3
Ozha 48.12.12 Worrying About Worrying.mp3
Ozha 48.12.19 The Newr Adiophonograph.mp3
Ozha 49.01.09 Sports Heroes.mp3
Ozha 49.01.23 Card Tricks.mp3
Ozha 49.02.06 House Cleaning.mp3
Ozha 49.02.13 Ozzie Buys A Valentine.mp3
Ozha 49.02.20 Invitations To Dinner.mp3
Ozha 49.02.27 The Nelson Bank.mp3
Ozha 49.03.06 Crystal Ball.mp3
Ozha 49.03.13 Income Tax.mp3
Ozha 49.03.20 Rover Boys.mp3
Ozha 49.03.27 Complaints.mp3
Ozha 49.10.28 Advice.mp3
Ozha 51.11.02 David'sdate.mp3
Ozha 51.11.16 Superintendents.mp3
Ozha 51.11.30 Thorny's Gift March3rd Dilemma.mp3
Ozha 51.12.14 Going To A Concert.mp3
Ozha 52.01.25 The Dentist's Nurse.mp3
Ozha 52.04.25 Wrong Change.mp3
Ozha 52.11.28 The Handyman.mp3
Ozha 53.05.01 Baseball Manager.mp3
Ozha 53.06.26 Be On Time.mp3
Ozha 53.09.25 Upholstering.mp3
Ozha 54.01.29 The Electrictrain.mp3
Ozha 54.02.12 The Loud Shirt.mp3