Follow us on Facebook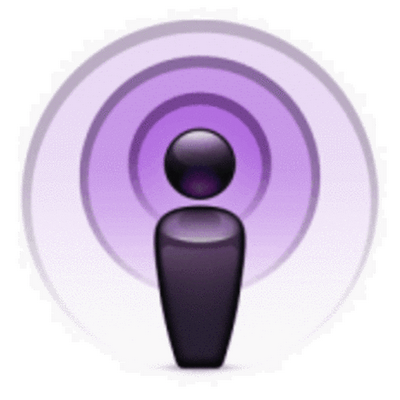 ComicWeb Podcasts on Itunes:
If you listen to our Podcast, please take our Podcast Survey
If you have an opinion on the DC vs. Marvel, you should have an opinion on our country, so vote.
ComicWeb Ads
Hit Movies Get the MST3K Treatment
Rogue's Gallery Old Time Radio Program
Rogue's Gallery

30 minute detective/mystery show episodes
Rogue's Gallery was Dick Powell's initial foray into radio detective drama, and the precursor to his later, and much better known series, Richard Diamond, Private Detective.
Powell played the role of Richard Rogue, a relatively typical private eye. The hook for these stories was that at some point during each episode, Rogue would lose consciousness, generally as a result of being knocked out by some bad guy. While Rogue was unconscious, his alter ego, Eugor ("Rogue" spelled backwards; played by Peter Leeds) would take over. Introduced by a sinister chuckle, Eugor would introduce a piece of information that Rogue had overlooked, and that would allow him to ultimately solve the mystery du jour.
The series included appearances by recurring characters played by a strong group of solid and competent actors, including the enormously versatile and highly respected Lurene Tuttle and Lou Merrill, Gerald Mohr (episode narrator for the Lone Ranger in 1949), Gloria Blondell (the younger sister of Powell's former wife, Joan Blondell), and Tony Barrett.
Although Powell was the original Rogue beginning in Sept. 1945, the show went through a few incarnations, in which the character of Rogue was played by Barry Sullivan, then by Chester Morris, the original Boston Blackie.
All of our Old Time Radio Programs are in MP3 format. You can play them on your computer, you can transfer them to MP3 players (like the IPod), but, by and large, you cannot play them on stereos, walkmen, or car radios.
The sound quality of Old Time Radio Programs can vary greatly. Some episodes are excellent, others you have to turn up the volume a little and ignore the static. All of the episodes can be listened to and enjoyed. You can listen to our free samples to get a feel for how the programs sound.
You can purchase these episodes on CD or you can download them.
To purchase on CD:
To download:

Click on the Buy on CD button. A few dollars will be added for shipping depending on your zip code and how many CDs you order. Pay with Paypal (you can use a credit card even if you do not have a Paypal account). You will receive a receipt from Paypal. We will mail you the CD(s) within a few days. Usually we get the CDs in the mail the next day. Shipping usually takes 2-3 days via USPS. The episodes will be in mp3 format.

You save money on the cost of the episodes and you don't pay any shipping.
Click on the Download button. Pay with Paypal (you can use a credit card even if you do not have a Paypal account).
After you pay you will be returned to our site to a page with a series of links to zip files. Click on the links to download the zip files. These episodes are downloadable in large zip files.
To open a zip file you need software to "unzip" it. Your computer may already have unzip software, if this is the case, just click on the file and your software will automatically open up and you can unzip the files. If your computer doesn't have an unzip program, you can get one from the internet. The most popular is probably winzip (www.winzip.com), however, we use Zip Wizard by Coffeecup Software because its pretty good, easy to use, and free. (http://www.coffeecup.com/zip-wizard/)

The files are large - it will take you a few minutes to download each file. Each zip file is around 40MBs. A full CD worth of episodes takes about 14 large files. if you are on a dial-up connection, we highly recommend you buy a CD.
You will receive an e-mail receipt from Paypal, and we will send you an additional e-mail with the links.

Buy on CD: $4.50


Download only $3.50