Follow us on Facebook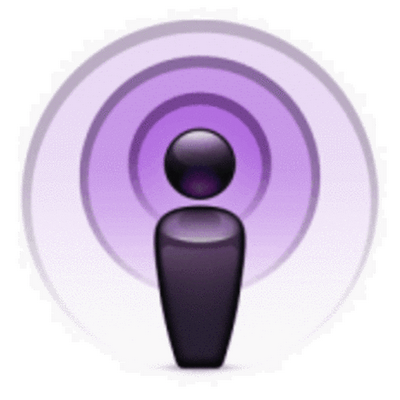 ComicWeb Podcasts on Itunes:
If you listen to our Podcast, please take our Podcast Survey
If you have an opinion on the DC vs. Marvel, you should have an opinion on our country, so vote.
ComicWeb Ads
Hit Movies Get the MST3K Treatment
The Saint Old Time Radio Program
The Saint
1/2 hour detective program
Free Samples of this Old Time Radio Program:
Simon Templar is the Saint, a "Robin Hood of Modern Crime." Started in 1945 this show starred Edgar Barrier, then Brian Aherne as the Saint, but Vincent Price took the role in 1947 and 1949. Vincent brought the urbane sophisticated detective to new heights. The Saint was often interrupted in during his enjoyment of the arts or even worse, when he was finally having a satisfactory gourmet dinner. The Saint pitted his wits against jewel thieves, gangsters, embezzlers, and murderers. A co-star of the show was the cab driver Louie who would help the Saint get across town, and tell him "the word on the street."
The crime novelist Leslie Charteris wrote most of the episodes. A few Saint movies were made, the latest being the 1997 film starring Val Kilmer.
All of our Old Time Radio Programs are in MP3 format. You can play them on your computer, you can transfer them to MP3 players (like the IPod), but, by and large, you cannot play them on stereos, walkmen, or car radios.
The sound quality of Old Time Radio Programs can vary greatly. Some episodes are excellent, others you have to turn up the volume a little and ignore the static. All of the episodes can be listened to and enjoyed. You can listen to our free samples to get a feel for how the programs sound.
You can purchase these episodes on CD or you can download them.
To purchase on CD:
To download:

Click on the Buy on CD button. A few dollars will be added for shipping depending on your zip code and how many CDs you order. Pay with Paypal (you can use a credit card even if you do not have a Paypal account). You will receive a receipt from Paypal. We will mail you the CD(s) within a few days. Usually we get the CDs in the mail the next day. Shipping usually takes 2-3 days via USPS. The episodes will be in mp3 format.

You save money on the cost of the episodes and you don't pay any shipping.
Click on the Download button. Pay with Paypal (you can use a credit card even if you do not have a Paypal account).
After you pay you will be returned to our site to a page with a series of links to zip files. Click on the links to download the zip files. These episodes are downloadable in large zip files.
To open a zip file you need software to "unzip" it. Your computer may already have unzip software, if this is the case, just click on the file and your software will automatically open up and you can unzip the files. If your computer doesn't have an unzip program, you can get one from the internet. The most popular is probably winzip (www.winzip.com), however, we use Zip Wizard by Coffeecup Software because its pretty good, easy to use, and free. (http://www.coffeecup.com/zip-wizard/)

The files are large - it will take you a few minutes to download each file. Each zip file is around 40MBs. A full CD worth of episodes takes about 14 large files. if you are on a dial-up connection, we highly recommend you buy a CD.
You will receive an e-mail receipt from Paypal, and we will send you an additional e-mail with the links.

Buy on CD: $4.50


Download only $3.50




Saint: 46 episodes
Saint490731 Conley Silver Mine.mp3
Saint490814 Old Man's Car.mp3
Saint490918 Color-Blind Killer.mp3
Saint491106 Unhappy Homicde.mp3
Saint491113 Fake Amnesia Killer.mp3
Saint500108 The Cake That Killed.mp3
Saint500611 Prize Fighter.mp3
Saint500618 The Music Murder.mp3
Saint500702 Search for a Killer.mp3
Saint500709 Contract on the Saint.mp3
Saint500716 Death of the Saint.mp3
Saint500723 Frightened Author.mp3
Saint500730 Previewed Crime.mp3
Saint500806 The Corpse Said Ouch.mp3
Saint500827 Tony Cartega.mp3
Saint500903 Baseball Murder.mp3
Saint500917 Ghost That Giggled.mp3
Saint500924 Dossier on a Doggone Dog.mp3
Saint501029 It's Snow Use.mp3
Saint501112 Dame on the Doorstep.mp3
Saint501119 Murder Plot in Prison.mp3
Saint501126 Terrible Tintype.mp3
Saint501203 The Young Detective.mp3
Saint501210 Monkey Business.mp3
Saint501217 The Champ's Kid.mp3
Saint501224 Christmas Jewel.mp3
Saint510114 Simon Takes Curtain Call.mp3
Saint510121 Tuba Player.mp3
Saint510204 The Carnival Murder.mp3
Saint510211 Missing Bridegroom.mp3
Saint510218 Next of Kin.mp3
Saint510225 Big Swindle.mp3
Saint510304 The What Not - What Get Hot.mp3
Saint510311 Button, Button.mp3
Saint510318 Birds and Bees of East Orange.mp3
Saint510325 Formula for Death.mp3
Saint510401 Simon Carries The Ivy.mp3
Saint510408 Ghost Who Came To Dinner.mp3
Saint510422 The Lady Who Learned.mp3
Saint510429 Fishes Gotta Eat.mp3
Saint510520 Red Rose.mp3
Saint510527 Military Instructor.mp3
Saint510603 Girl With Lower Berth.mp3
Saint510701 Death Of A Cowboy.mp3
Saint510708 Missing Angel.mp3
Saint510715 Nursemaid.mp3