Follow us on Facebook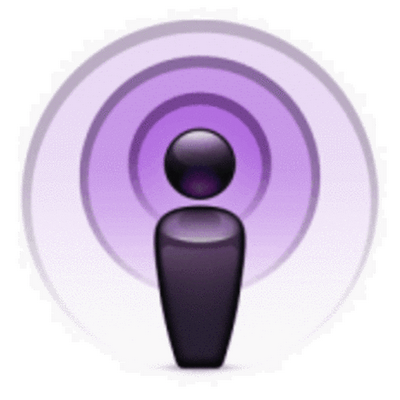 ComicWeb Podcasts on Itunes:
If you listen to our Podcast, please take our Podcast Survey
If you have an opinion on the DC vs. Marvel, you should have an opinion on our country, so vote.
ComicWeb Ads
Hit Movies Get the MST3K Treatment
Shadow Old Time Radio Program
The Shadow
1/2 hour episodes
"Who knows...what evil...lurks in the hearts of men? The Shadow knows…" Lamont Cranston, a man of means, an amateur criminologist, and a master of mental control, would protect the innocent, cloud the minds of the guilty, and fight for justice. Learning hypnotic practices from the Orient, Lamont could hide himself in plain view from the guilty, allowing him to overhear their plans, or create illusions to destroy them. He can look in the hearts of the guilty, and allow their guilty conscious to grow and consume them. If you hear the laugh of the shadow, your doom is near. The Shadow could go where the police could not, or would not go. The bumbling police would often take credit for the Shadow's work, but would still try to capture him. The stories would pit the Shadow against crime bosses, murderers, werewolves, ghosts, and the unimaginable. Cranston's partner and love interest is Margo Lane. The only person to know the Shadow's secret identity. The show was on the air from 1930 to 1954. The Shadow was originally just the host of the Detective Story radio program, but he proved so popular that they created a whole show for him. The role of the Shadow was played by many actors (the show lasted over 20 years), the most famous of all was Orson Welles. Welles played the character from 1936 to 1938. Orson left the Shadow when he made it big with The War of the Worlds. Oh yeah, and Citizen Kane.
All of our Old Time Radio Programs are in MP3 format. You can play them on your computer, you can transfer them to MP3 players (like the IPod), but, by and large, you cannot play them on stereos, walkmen, or car radios.
The sound quality of Old Time Radio Programs can vary greatly. Some episodes are excellent, others you have to turn up the volume a little and ignore the static. All of the episodes can be listened to and enjoyed. You can listen to our free samples to get a feel for how the programs sound.
You can purchase these episodes on CD or you can download them.
To purchase on CD:
To download:

Click on the Buy on CD button. A few dollars will be added for shipping depending on your zip code and how many CDs you order. Pay with Paypal (you can use a credit card even if you do not have a Paypal account). You will receive a receipt from Paypal. We will mail you the CD(s) within a few days. Usually we get the CDs in the mail the next day. Shipping usually takes 2-3 days via USPS. The episodes will be in mp3 format.

You save money on the cost of the episodes and you don't pay any shipping.
Click on the Download button. Pay with Paypal (you can use a credit card even if you do not have a Paypal account).
After you pay you will be returned to our site to a page with a series of links to zip files. Click on the links to download the zip files. These episodes are downloadable in large zip files.
To open a zip file you need software to "unzip" it. Your computer may already have unzip software, if this is the case, just click on the file and your software will automatically open up and you can unzip the files. If your computer doesn't have an unzip program, you can get one from the internet. The most popular is probably winzip (www.winzip.com), however, we use Zip Wizard by Coffeecup Software because its pretty good, easy to use, and free. (http://www.coffeecup.com/zip-wizard/)

The files are large - it will take you a few minutes to download each file. Each zip file is around 40MBs. A full CD worth of episodes takes about 14 large files. if you are on a dial-up connection, we highly recommend you buy a CD.
You will receive an e-mail receipt from Paypal, and we will send you an additional e-mail with the links.

Buy CD 1: $4.50

Buy CD 2: $4.50

Buy CD Set (1-2) : $7.00


Download Set 1: $3.50

Download Set 2: $3.50

Download Complete Set (1-2): $6.00

Shadow Disk 1: 124 episodes
37.09.26_deathhouserescue.mp3
37.10.17_murderbythedead(recreation).mp3
37.10.24_thetemplebellsofneban.mp3
37.10.31_thethreeghosts.ra
37.11.28_circleofdeath.mp3
37.12.12_thedeathtriangle.mp3
37.12.26_thevoiceofdeath.mp3
38.01.09_leagueofterror.mp3
38.01.16_sabotage.mp3
38.01.23_societyofthelivingdead.mp3
38.01.30_poisondeath.mp3
38.02.06_thephantomvoice.mp3
38.02.20_houndsinthehills.mp3
38.02.27_plotmurder.mp3
38.03.06_thebrideofdeath.mp3
38.03.13_silentavenger.mp3
38.03.20_whitelegion.mp3
38.04.17 _theblindbeggardies.mp3
38.04.24_powerofthemind.mp3
38.05.19_thefirebug.mp3
38.06.05_hypnotizedaudience.mp3
38.06.12_deathfromthedeep.mp3
38.06.19_thefirebug.mp3
38.06.26_blindbeggardies.mp3
38.07.10_thewhitegod.mp3
38.07.17_aboardthesteamshipamazon.mp3
38.07.24_murdersinwax.mp3
38.07.31_messagefromthehills.mp3
38.08.14_tenorwiththebrokenvoice.mp3
38.08.21_murderonapproval.mp3
38.08.28_tombofterror.mp3
38.09.04_deathunderthechapel.mp3
38.09.11_cavernsofdeath.mp3
38.09.25_trafficindeath.mp3
38.10.02_theblackabbot.mp3
38.10.09_deathstalkstheshadow.mp3
38.10.16_nightwithoutend.mp3
38.10.23_gunisland.mp3
38.10.30_theisleoffear.mp3
38.11.06_shysterpayoff.mp3
38.11.13_blackrock.mp3
38.11.20_deathisblind.mp3
38.12.04_murderineflat.mp3
38.12.18_guestofdeath.mp3
39.01.01_manwhomurderedtime.mp3
39.01.08_islandofthedevil.mp3
39.01.15_ghostscankill.mp3
39.01.22_valleyofthelivingdead.mp3
39.01.29_preludetoterror.mp3
39.02.05_ghostofcaptainbayloe.mp3
39.02.12_hypnoticdeath.mp3
39.02.19_friendofdarkness.mp3
39.02.26_horrorinwax.mp3
39.03.05_sabotagebyair.mp3
39.03.12_appointmentwithdeath.mp3
39.03.19_canthedeadtalk.mp3
39.09.24_deadmentalk.mp3
39.10.01_nightmarauder.mp3
39.10.22_houseoffun.mp3
39.10.29_phantomfingerprints.mp3
39.11.05_mansionofmadness.mp3
39.11.12_inventorofdeath.mp3
39.11.19_shadowreturns.mp3
39.11.26_sandhogmurders.mp3
39.12.03_deathshowstheway.mp3
39.12.10_theflightofthevulture.mp3
39.12.17_murderincorporated.mp3
39.12.24_thestockingswerehung.mp3
39.12.31_catthatkilled.mp3
40.01.07_murderinthedeathhouse.mp3
40.01.21_precipicecalleddeath.mp3
40.02.04_returnofcarnationcharlie.ra
40.02.11_deathisanart.mp3
40.03.03_deathonthebridge.mp3
40.03.10_thelaughingcorpse.mp3
40.03.17_murderersvanity.mp3
40.03.24_plotthatfailed.mp3
40.09.29_deathinaminorkey.mp3
40.10.06_ghosttown.mp3
40.10.13_isleofthelivingdead.mp3
40.10.20_oracleofdeath.mp3
40.10.27_markoftheblackwidow.mp3
40.11.03_thecreeper.mp3
40.11.10_carnivalofdeath.mp3
40.11.17_houseofhorror.mp3
40.11.24_thegreenman.mp3
40.12.01_curseofsiva.mp3
40.12.08_thevoiceofdeath.mp3
40.12.15_killersrendezvous.mp3
40.12.22_joeyschristmasstory.mp3
40.12.29_ghostonthestair.mp3
41.01.05_leopardstrikes.mp3
41.01.12_ghostbuilding.mp3
41.01.19_shadowchallenged.mp3
41.01.26_ghostofcalebmackenzie.mp3
41.02.02_nightmareatgaelsberry.mp3
41.02.09_manwholivedthrice.mp3
41.02.16_phantomvoyage.mp3
41.02.23_thechessclubmurders.mp3
41.03.02_deathridesabroomstick.mp3
41.03.09_murderunderground.mp3
41.03.16_ghostwalksagain.mp3
41.03.23_deathprowlsatnight.mp3
41.03.30_voodoo.mp3
41.04.06_murderfromthegrave.mp3
41.04.13_deathontherails.mp3
41.10.19_thehoodooship.mp3
41.11.16_caseofthethreefrightenedpolicemen.mp3
41.11.23_ringoflight.mp3
42.02.01_returnofanatolechevanic.mp3
42.02.15_deathspeakstwice.mp3
42.02.22_deathgivesanencore.mp3
42.03.15_altarofdeath.mp3
42.10.24_mysteryofmadmansdeep.mp3
42.11.01_deathkeepsadeadine.mp3
42.11.08_thewailingcorpse.mp3
42.11.22_ladyinblack.mp3
42.12.06_deathshootsanarrow.mp3
Shadow 371121 09 The Ruby of Modoc.mp3
Shadow 380213 21 The House Of Horror.mp3
Shadow 380521 12 Murder On Approval.mp3
Shadow 380807 10 The Creeper.mp3

Shadow Disk 2: 121 episodes
43.02.28_touchofdeath.mp3
43.09.26_gibberingthing.mp3
43.10.03_thecrystalglobe.mp3
43.12.05_bubblingdeath.mp3
43.12.19_clubofdoom.mp3
44.02.06_apasstodeath.mp3
44.03.12_deathtotheshadow.mp3
44.03.19_drumsofdoom.mp3
44.11.19_manwhodreamedtoomuch.mp3
45.01.21_outofthisworld.mp3
45.02.11_ghostwithoutaface.mp3
45.03.11_brieffameofjohncopper.mp3
45.03.25_thedestroyer.mp3
45.04.08_littlemanwhowasn'tthere.mp3
45.11.04_spotlightontheduchess.mp3
45.11.11_spiderboy.ra
46.01.20_curseofthecat.mp3
46.01.27_dreamofdeath.ra
46.02.03_murderwithmusic.mp3
46.02.10_livinghead.mp3
46.03.03_island of ancientdeath.mp3
46.03.10_ghostwithoutaface.mp3
46.03.17_etchedwithacid.mp3
46.03.24_walkingcorpse.mp3
46.03.31_mindovermurder.mp3
46.04.07_ghostworeasilverslippers.mp3
46.04.14_unburieddead.mp3
46.04.21_thegorillaman.mp3
46.04.28_dreamsofdeath.mp3
46.05.05_whitewitchmanoflawaiki.mp3
46.05.12_brideworeblack.mp3
46.05.19_touchofdeath.mp3
46.05.26_theykillwithasilverhatchet.mp3
46.06.02_deathinaminorkey.mp3
46.10.13_valleyoflivingterror.mp3
46.10.20_bloodmoney.mp3
46.11.24_gangdoctor.mp3
46.12.01_makeupformurder.mp3
46.12.08_thedeviltakesawife.mp3
46.12.15_murdersonthemainstem.mp3
46.12.22_thefineartofmurder.mp3
46.12.29_shadowofsuspicion.mp3
47.01.05_werewolfofhamiltonmansion.mp3
47.01.12_catandthekiller.mp3
47.01.26_death_maginationp2.mp3
47.01.26_suicideleaguep2.mp3
47.02.02_thescentofdeath.mp3
47.02.23_witch_escentmoonp1.mp3
47.04.27_deathtak_fadeoutp2.mp3
47.05.04_suicideleague.mp3
47.05.11_shadow'srevenge.mp3
47.05.18_deathrideshigh.mp3
47.05.25_seancewithdeath.mp3
47.06.01_thespiderboy.mp3
47.09.07_phantomofthelighthouse.mp3
47.09.14_whenthegraveisopen.mp3
47.09.21_theface.mp3
47.09.28_deathtakesthewheel.mp3
47.10.05_curseofthegypsies.mp3
47.10.19_rubyofkarvahl.mp3
47.10.26_deathhunt.mp3
47.11.02_deathhaseightarms.mp3
47.11.16_doomandthelimpingman.mp3
47.11.23_comicstripkiller.mp3
47.11.30_murderandthemedium.mp3
47.12.21_agiftofmurder.mp3
47.12.28_terriblelegendofcrownshield.mp3
48.01.04_chillofdeath.mp3
48.01.11_bonesofthedragon.mp3
48.01.18_deathandtheblackfedora.mp3
48.01.25_housethatdeathbuillt.mp3
48.02.01_onedeadandtwotogo.mp3
48.02.08_thethinginthecage.mp3
48.02.15_terroratwolfsheadknoll.mp3
48.02.22_nurseryrhymemurders.mp3
48.02.29_manwhowasdeath.mp3
48.03.07_beastofdarrowhouse.mp3
48.03.14_stakeout.mp3
48.03.21_deathcoilstostrike.mp3
48.03.28_death&easterbonnet.mp3
48.04.04_theghostthatgleams.mp3
48.05.02_legendofthelivingswamp.mp3
48.05.09_reflectionofdeath.mp3
48.05.16_giantofmadras.mp3
48.09.12_murderatdeadman'sinn.mp3
48.09.19_revengeismurder.mp3
48.09.26_deathisacoloreddream.mp3
48.10.03_phantomracketeer.mp3
48.10.10_maskformurder.mp3
48.10.17_deadman'sride.mp3
48.10.24_drumofobi.mp3
48.10.31_murderbyacorpse.mp3
48.11.07_evilinthehouse.mp3
48.11.28_wigmakersofdoomstreet.mp3
49.01.02_deathandthecrownofodalph.mp3
49.02.20_trailoftheknifer.mp3
49.02.27_collectorsofdeath.mp3
49.03.06_untodeathdouspart.mp3
49.03.13_ringofmahlalaylee.mp3
49.04.17_deathandtheeasterbonnet.mp3
49.05.29_monkeywoman.mp3
49.06.05_previewofterror.ra
54.03.28_deathfromthedeep.mp3
54.06.27_vengeanceofangelanolan.mp3
40.03.03_bridgeoftragedy.mp3
43.11.19_returntolife.mp3
43.12.26_juggernaut.mp3
45.11.04_spotlightontheduchess.mp3
caseoftheburningskull(au).mp3
47.09.21_quickasaflashquizshow-morrison.mp3
70.00.00_airfreightfracas.mp3
70.00.00_computercalculatesbuttheshadowknows.mp3
75.07.04 rec-reflectionsofdeath.mp3
94.05.04_shadowmovietrailer.mov
98.00.00_bbcradiodetectives-theshadow.mp3
storyoftheshadowpt1.mp3
storyoftheshadowpt2.mp3
storyoftheshadowpt3.mp3
storyoftheshadowpt4.mp3
the shadow [1994]originalsin.mp3
whateverbecameoftheshadow.mp3
1994 Shadow movie Trailer