Follow us on Facebook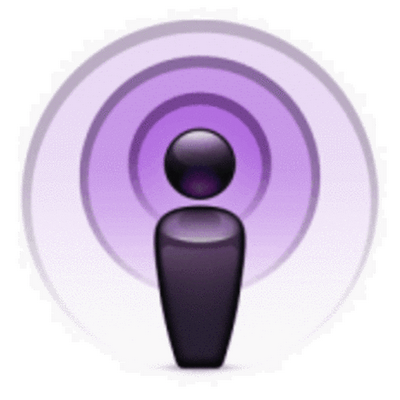 ComicWeb Podcasts on Itunes:
If you listen to our Podcast, please take our Podcast Survey
If you have an opinion on the DC vs. Marvel, you should have an opinion on our country, so vote.
ComicWeb Ads
Hit Movies Get the MST3K Treatment
Shadow of Fu Manchu Old Time Radio Program
Shadow of Fu Manchu:
Fu Manchu: the prince of darkness, master scientist and evil genius.
Based on the Fu Manchu books by Sax Rohmer. The character of Fu Manchu epitomizes the fear of the "Yellow Menace" that runs through a lot of western culture. Manchu was a gifted person who could have been one of mankind's greatest hopes, instead he chose the path of evil. The heroes, Nayland Smith and Dr. Petrie, relentlessly pursue Manchu through each of these 15 minute episodes. They have to overcome Manchu's despicable use of weapons like snakes, poison mist, drugs, etc. The series only lasted a brief time from 1939 to 1940. Although there had been earlier incarnations of the character on radio, from 1929-1930, and 1932-1933.
All of our Old Time Radio Programs are in MP3 format. You can play them on your computer, you can transfer them to MP3 players (like the IPod), but, by and large, you cannot play them on stereos, walkmen, or car radios.
The sound quality of Old Time Radio Programs can vary greatly. Some episodes are excellent, others you have to turn up the volume a little and ignore the static. All of the episodes can be listened to and enjoyed. You can listen to our free samples to get a feel for how the programs sound.
You can purchase these episodes on CD or you can download them.
To purchase on CD:
To download:

Click on the Buy on CD button. A few dollars will be added for shipping depending on your zip code and how many CDs you order. Pay with Paypal (you can use a credit card even if you do not have a Paypal account). You will receive a receipt from Paypal. We will mail you the CD(s) within a few days. Usually we get the CDs in the mail the next day. Shipping usually takes 2-3 days via USPS. The episodes will be in mp3 format.

You save money on the cost of the episodes and you don't pay any shipping.
Click on the Download button. Pay with Paypal (you can use a credit card even if you do not have a Paypal account).
After you pay you will be returned to our site to a page with a series of links to zip files. Click on the links to download the zip files. These episodes are downloadable in large zip files.
To open a zip file you need software to "unzip" it. Your computer may already have unzip software, if this is the case, just click on the file and your software will automatically open up and you can unzip the files. If your computer doesn't have an unzip program, you can get one from the internet. The most popular is probably winzip (www.winzip.com), however, we use Zip Wizard by Coffeecup Software because its pretty good, easy to use, and free. (http://www.coffeecup.com/zip-wizard/)

The files are large - it will take you a few minutes to download each file. Each zip file is around 40MBs. A full CD worth of episodes takes about 14 large files. if you are on a dial-up connection, we highly recommend you buy a CD.
You will receive an e-mail receipt from Paypal, and we will send you an additional e-mail with the links.

Buy on CD: $4.50


Download only $3.50




Shadow of Fu Manchu 40 episodes
390508 (1-01) Insidious Dr Fu Manchu.mp3
390510 (1-02) Zayat Kiss (Part 1).mp3
390512 (1-03) Zayat Kiss (Part 2).mp3
390515 (1-04) Clue of the Pigtail (Part 1).mp3
390517 (1-05) Clue of the Pigtail (Part 2).mp3
390519 (1-06) Redmost (Part 1).mp3
390522 (1-07) Redmost (Part 2).mp3
390524 (1-08) Green Mist (Part 1).mp3
390526 (1-09) Green Mist (Part 2).mp3
390529 (1-10) Call of Sivi (Part 1).mp3
390531 (1-11) Call of Sivi (Part 2).mp3
390602 (1-12) Karameneh (Part 1).mp3
390605 (1-13) Karameneh (Part 2).mp3
390607 (1-14) Andaman Second (Part 1).mp3
390609 (1-15) Andaman Second (Part 2).mp3
390612 (1-16) Golden Flask (Part 1).mp3
390614 (1-17) Golden Flask (Part 2).mp3
390616 (1-18) Spores of Death (Part 1).mp3
390619 (1-19) Spores of Death (Part 2).mp3
390621 (1-20) Knocking on the Door (Part 1).mp3
390623 (1-21) Knocking on the Door (Part 2).mp3
390626 (1-22) Traveler from Tibet.mp3
390628 (1-23) Flower of Silence.mp3
390630 (1-24) Si Fan Move.mp3
390705 (1-25) Talun Mur Chest.mp3
390707 (1-26) Golden Pomegranates.mp3
390710 (1-27) Midnight Summons.mp3
390712 (1-28) Cry of the Nighthawk.mp3
390714 (1-29) Under the Elms.mp3
390717 (1-30) Enter Lt Slade.mp3
390719 (1-31) Climber.mp3
390721 (1-32) White Peacock.mp3
390724 (1-33) Dark Eyes Look Into Mine.mp3
390726 (1-34) Coughing Horror.mp3
390728 (1-35) Questing Hands.mp3
390731 (1-36) Silver Budda.mp3
390802 (1-37) Bells.mp3
390804 (1-38) Six Gates.mp3
390807 (1-39) Purple Shadow.mp3
390903 (2-1) Joy Shop.mp3