Follow us on Facebook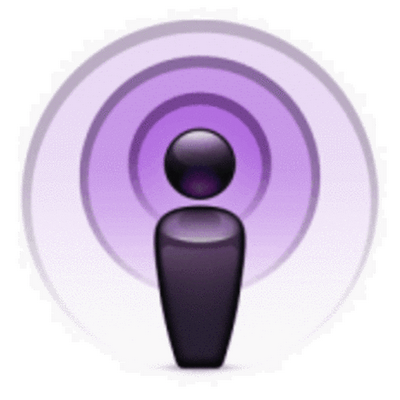 ComicWeb Podcasts on Itunes:
If you listen to our Podcast, please take our Podcast Survey
If you have an opinion on the DC vs. Marvel, you should have an opinion on our country, so vote.
ComicWeb Ads
Hit Movies Get the MST3K Treatment
Six Shooter Old Time Radio Program
Six Shooter, The
"The man in the saddle is angular and long-legged; his skin is sun-dyed brown. The gun in his holster I gray steel and ranbow mother-of-pearl. People call them both The Six Shooter."

Hollywood legend Jimmy Stewart plays the starring role as Britt Ponset, western adventurer and general do-gooder. The show is only 40 half-hour episodes (we have the complete series available) and lasted only one season from 1953 to 1954.

This western is a bit less rough and tumble than a lot of other western Old Time Radio Programs. It brings a good dose of humor to the old west. Ponset joined an…inexperienced road theater group, giving an old west take on such classics as Hamlet and Cinderella. In another episode Ponsett runs for Mayor…and Sheriff. Although Stewart may have been a great versatile actor, he was best a playing a nice guy, just trying to get along. And that is what The Six Shooter is about. At times he needs to shoot his way out of trouble, but only when absolutely necessary. If you like Jimmy Stewart you'll like this show, and who doesn't love Jimmy Stewart.

All of our Old Time Radio Programs are in MP3 format. You can play them on your computer, you can transfer them to MP3 players (like the IPod), but, by and large, you cannot play them on stereos, walkmen, or car radios.
The sound quality of Old Time Radio Programs can vary greatly. Some episodes are excellent, others you have to turn up the volume a little and ignore the static. All of the episodes can be listened to and enjoyed. You can listen to our free samples to get a feel for how the programs sound.
You can purchase these episodes on CD or you can download them.
To purchase on CD:
To download:

Click on the Buy on CD button. A few dollars will be added for shipping depending on your zip code and how many CDs you order. Pay with Paypal (you can use a credit card even if you do not have a Paypal account). You will receive a receipt from Paypal. We will mail you the CD(s) within a few days. Usually we get the CDs in the mail the next day. Shipping usually takes 2-3 days via USPS. The episodes will be in mp3 format.

You save money on the cost of the episodes and you don't pay any shipping.
Click on the Download button. Pay with Paypal (you can use a credit card even if you do not have a Paypal account).
After you pay you will be returned to our site to a page with a series of links to zip files. Click on the links to download the zip files. These episodes are downloadable in large zip files.
To open a zip file you need software to "unzip" it. Your computer may already have unzip software, if this is the case, just click on the file and your software will automatically open up and you can unzip the files. If your computer doesn't have an unzip program, you can get one from the internet. The most popular is probably winzip (www.winzip.com), however, we use Zip Wizard by Coffeecup Software because its pretty good, easy to use, and free. (http://www.coffeecup.com/zip-wizard/)

The files are large - it will take you a few minutes to download each file. Each zip file is around 40MBs. A full CD worth of episodes takes about 14 large files. if you are on a dial-up connection, we highly recommend you buy a CD.
You will receive an e-mail receipt from Paypal, and we will send you an additional e-mail with the links.

Buy on CD: $4.50


Download only $3.50

Six Shooter Episode List (40 episodes)

01 Jenny (09-20-53).mp3
02 The Coward (09-27-53).mp3
03 The Stampede (10-04-53).mp3
04 Silver Annie (10-11-53).mp3
05 Rink Larkin (10-18-53).mp3
06 Red Lawson's Revenge (10-25-53).mp3
07 Ben Scofield (11-01-53).mp3
08 The Capture Of Stacy Gault (11-08-53).mp3
09 Escape From Smoke Falls (11-15-53).mp3
10 Gabriel Starbuck (11-22-53).mp3
11 Sheriff Billy (11-29-53).mp3
12 A Pressing Engagement (12-06-53).mp3
13 More Than Kin (12-13-53).mp3
14 Britt Ponsets Christmas Carol (12-20-53).mp3
15 Cora Plummer Quincy (12-27-53).mp3
16 A Friend In Need (01-03-54).mp3
17 Hiram's Goldstrike (01-10-54).mp3
18 The Silver Buckle (01-17-54).mp3
19 Helen Bricker (01-24-54).mp3
20 Trail To Sunset (01-31-54).mp3
21 Apron Faced Sorrel (02-07-54).mp3
22 Quiet City (02-14-54).mp3
23 Battle At Tower Rock (02-21-54).mp3
24 Cheyenne Express (03-07-54).mp3
25 Thicker Than Water (03-14-54).mp3
26 Duel At Lockwood (03-21-54).mp3
27 Aunt Ema (04-01-54).mp3
28 General Gillford's Widow (04-08-54).mp3
29 Crises At Easter Creek (04-15-54).mp3
30 Johnny Springer (04-22-54).mp3
31 Revenge At Harness Creek (04-29-54).mp3
32 Anna Norquest (05-06-54).mp3
33 The Double Seven (05-13-54).mp3
34 The Shooting Of Wyatt Kin (05-20-54).mp3
35 Blood Relations (05-27-54).mp3
36 Silver Threads (06-03-54).mp3
37 The New Sheriff (06-10-54).mp3
38 When The Shoe Doesn't Fit (06-17-54).mp3
39 Myra Barker (06-24-54) .mp3
Audition Show (07-15-53).mp3
The Six Shooter - James Stewart - Complete Series - 40 Shows.txt