Follow us on Facebook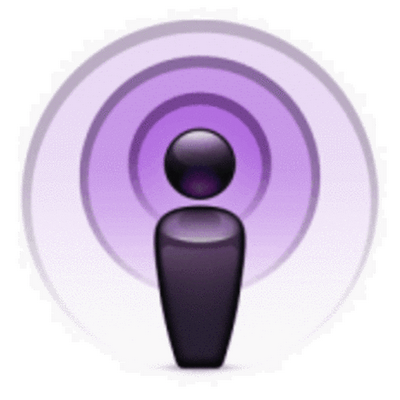 ComicWeb Podcasts on Itunes:
If you listen to our Podcast, please take our Podcast Survey
If you have an opinion on the DC vs. Marvel, you should have an opinion on our country, so vote.
ComicWeb Ads
Hit Movies Get the MST3K Treatment
Tom Mix Old Time Radio Program
Tom Mix Old Time Radio Program
15 minute western/mystery episodes

Howdy, Straightshooters, howdy.
Based on real-life experiences of the most popular western star of the silent era of films, Tom Mix. Tom Mix (b. 1880, died in 1940) lived a life of adventure and excitement that was perfect for dramatization in movies and radio programs. Just some of his experiences included riding with Teddy Roosevelt as one of the Rough Riders in the Philippines, fighting in the Boer War in South Africa, and in Chinaís Boxer rebellion. In America he was a western lawman in Kansas, then joined the Texas Rangers. When he wasnít fighting he was a master rodeo performer and starred in Wild West Shows. Before this radio program started Mix was one of the biggest silent movie stars. From 1910 to 1935 he starred in 335 films. Read that again, 335 films.
Officially called the Tom Mix Ralston Straightshooters, this program was first broadcast in 1933 and lasted until 1950 at times being the most popular juvenile show on the radio, surpassing even Jack Armstrong. It was a serialized juvenile western show. The first two years of the program were about Tomís adventures in the wars overseas. But then the show found its focus in the Texas town of Dobie, where Mix became a perfect mix of genres for radio: the Western Detective.
Tom Mix never voiced the character based on him for the radio show, but was played by other actors. Over the years the role of Tom was played by Artells Dickson, Jack Holden, Russell Thorson, and Joe Bradley (formerly a side kick.) The supporting cast included Harold Peary (later to become the Great Gildersleeve) as Sheriff Shaw, Vance McCune played Wash (the cook), Pecos Williams (ye olde singing cowboy buddy) was played by Curley Bradley, and Jimmy and Jane (two kids for young audience members to identify with.) And the narrator was Don Gordon.
All of our Old Time Radio Programs are in MP3 format. You can play them on your computer, you can transfer them to MP3 players (like the IPod), but, by and large, you cannot play them on stereos, walkmen, or car radios.
The sound quality of Old Time Radio Programs can vary greatly. Some episodes are excellent, others you have to turn up the volume a little and ignore the static. All of the episodes can be listened to and enjoyed. You can listen to our free samples to get a feel for how the programs sound.
You can purchase these episodes on CD or you can download them.
To purchase on CD:
To download:

Click on the Buy on CD button. A few dollars will be added for shipping depending on your zip code and how many CDs you order. Pay with Paypal (you can use a credit card even if you do not have a Paypal account). You will receive a receipt from Paypal. We will mail you the CD(s) within a few days. Usually we get the CDs in the mail the next day. Shipping usually takes 2-3 days via USPS. The episodes will be in mp3 format.

You save money on the cost of the episodes and you don't pay any shipping.
Click on the Download button. Pay with Paypal (you can use a credit card even if you do not have a Paypal account).
After you pay you will be returned to our site to a page with a series of links to zip files. Click on the links to download the zip files. These episodes are downloadable in large zip files.
To open a zip file you need software to "unzip" it. Your computer may already have unzip software, if this is the case, just click on the file and your software will automatically open up and you can unzip the files. If your computer doesn't have an unzip program, you can get one from the internet. The most popular is probably winzip (www.winzip.com), however, we use Zip Wizard by Coffeecup Software because its pretty good, easy to use, and free. (http://www.coffeecup.com/zip-wizard/)

The files are large - it will take you a few minutes to download each file. Each zip file is around 40MBs. A full CD worth of episodes takes about 14 large files. if you are on a dial-up connection, we highly recommend you buy a CD.
You will receive an e-mail receipt from Paypal, and we will send you an additional e-mail with the links.

Buy on CD: $4.50


Download only $3.50




Tom Mix Episodes - 25 episodes:
Tom Mix - Interview .mp3
Tom Mix - 39-03-10 - Jane's Father .mp3
Tom Mix - 41-04-18 - Hidden Mesa .mp3
Tom Mix - 41-12-01 Mystery Of The Black Cat.mp3
Tom MIx - 41-12-08 - Black Cat (part 2) .mp3
Tom Mix - 41-12-15 - Border Smugglers .mp3
Tom Mix - 42-01-01 - Master Mind .mp3
Tom Mix - 44-06-21 - Vanishing Herd .mp3
Tom Mix - 44-06-23 - Vanishing Herd End .mp3
Tom Mix - 44-06-30 - Green Man .mp3
Tom Mix - 45-05-08 - Secret Mission .Mp3
Tom Mix - 45-08-10 - Vanishing Village .mp3
Tom Mix - 45-08-13 - Vanishing Village .Mp3
Tom Mix - 45-10-30 - Story Book Mystery .mp3
Tom Mix - 48-00-00 - Scarlet Scarecrow .mp3
Tom Mix - 48-04-27 - Hurricane Horse .mp3
Tom Mix - 48-08-09 - Hurricane Horse .mp3
Tom Mix - 48-08-10 - Hurricane Horse .mp3
Tom Mix - 48-08-27 - Hurricane Horse .mp3
Tom Mix - 50-06-23 Final Episode.mp3
Tom Mix - 80-01-00 - Tom Mix Sketch .mp3
Tom Mix - Mystery of the Bay.mp3
Tom Mix - xx-xx-xx - Christmas show-Recreation .mp3
Tom Mix - xx-xx-xx - Flying City .mp3
Tom Mix - xx-xx-xx - The Raven-Recreation .mp3