Follow us on Facebook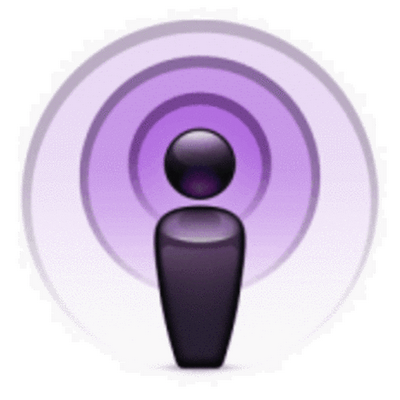 ComicWeb Podcasts on Itunes:
If you listen to our Podcast, please take our Podcast Survey
If you have an opinion on the DC vs. Marvel, you should have an opinion on our country, so vote.
ComicWeb Ads
Hit Movies Get the MST3K Treatment
Whistler Old Time Radio Program
Whistler
½ hour horror/mystery show

The Whistler was one of American radio's most popular mystery dramas, with a 13-year run from May 16, 1942 until September 22, 1955.The Whistler was the most popular West Coast-originated program with its listeners for many years. It was sponsored by the Signal Oil Company: "That whistle is your signal for the Signal Oil program, The Whistler."
Episodes of The Whistler began with the ominous narration:
I am the Whistler, and I know many things, for I walk by night. I know many strange tales, hidden in the hearts of men and women who have stepped into the shadows. Yes ... I know the nameless terrors of which they dare not speak.
Those opening words were spoken along with the echo of footsteps and Wilbur Hatch's 13-note theme, whistled weekly by Dorothy Roberts for 13 years. Another whistle theme with footsteps was heard on The Saint which aired on CBS, Mutual and NBC between 1945 and 1951. Some sources say the theme for The Saint was by Leslie Charteris, while others credit RKO composer Roy Webb.
Bill Forman had the title role of host and narrator. Others who portrayed the Whistler at various times were Gale Gordon, Joseph Kearns (the first Mr. Wilson on TV's Dennis the Menace), Marvin Miller (announcer for The Whistler and The Bickersons and, later, Michael Anthony on TV's The Millionaire), Bill Johnstone (who had the title role on radio's The Shadow from 1938 to 1943) and Everett Clarke.
The stories followed an effective formula in which a person's criminal acts were typically undone by either an overlooked but important detail or their own stupidity, except on some rare occasions when a curious twist of fate caused the story to end happily for the episode's protagonist. Ironic twist endings were a key feature of each episode of the series. The Whistler himself narrated, often commenting directly upon the action in the manner of a Greek chorus, taunting the criminal from an omniscient perspective.
The Whistler seldom featured any major Hollywood stars, but the quality of writing and performance made it a radio mainstay. Regular members of the show's ensemble cast included Gerald Mohr, William Conrad, Joseph Kearns, Bill Johnstone, Hans Conried, Elliot Lewis and Betty Lou Gerson. Mercedes McCambridge, Jeanette Nolan, John Dehner, Virginia Gregg, Howard Duff, Lurene Tuttle, Frank Lovejoy, Willard Waterman and Jack Webb also made frequent appearances on the series.
Writer-producer J. Donald Wilson established the tone of the show during its first two years, and he was followed in 1944 by producer-director George Allen. Other directors included Sterling Tracy and Sherman Marks with final scripts by Joel Malone and Harold Swanton. A total of 692 episodes were produced, of which over 200 no longer have copies in existence. In 1946, a local Chicago version of The Whistler with local actors aired Sundays on WBBM, sponsored by Meister Brau beer.
Text from Wikipedia: http://en.wikipedia.org/wiki/The_Whistler
All of our Old Time Radio Programs are in MP3 format. You can play them on your computer, you can transfer them to MP3 players (like the IPod), but, by and large, you cannot play them on stereos, walkmen, or car radios.
The sound quality of Old Time Radio Programs can vary greatly. Some episodes are excellent, others you have to turn up the volume a little and ignore the static. All of the episodes can be listened to and enjoyed. You can listen to our free samples to get a feel for how the programs sound.
You can purchase these episodes on CD or you can download them.
To purchase on CD:
To download:

Click on the Buy on CD button. A few dollars will be added for shipping depending on your zip code and how many CDs you order. Pay with Paypal (you can use a credit card even if you do not have a Paypal account). You will receive a receipt from Paypal. We will mail you the CD(s) within a few days. Usually we get the CDs in the mail the next day. Shipping usually takes 2-3 days via USPS. The episodes will be in mp3 format.

You save money on the cost of the episodes and you don't pay any shipping.
Click on the Download button. Pay with Paypal (you can use a credit card even if you do not have a Paypal account).
After you pay you will be returned to our site to a page with a series of links to zip files. Click on the links to download the zip files. These episodes are downloadable in large zip files.
To open a zip file you need software to "unzip" it. Your computer may already have unzip software, if this is the case, just click on the file and your software will automatically open up and you can unzip the files. If your computer doesn't have an unzip program, you can get one from the internet. The most popular is probably winzip (www.winzip.com), however, we use Zip Wizard by Coffeecup Software because its pretty good, easy to use, and free. (http://www.coffeecup.com/zip-wizard/)

The files are large - it will take you a few minutes to download each file. Each zip file is around 40MBs. A full CD worth of episodes takes about 14 large files. if you are on a dial-up connection, we highly recommend you buy a CD.
You will receive an e-mail receipt from Paypal, and we will send you an additional e-mail with the links.

Buy CD 1: $4.50

Buy CD 2: $4.50

Buy CD 3: $4.50

Buy CD Set (1-3) : $10.50


Download Set 1: $3.50

Download Set 2: $3.50

Download Set 3: $3.50

Download Complete Set (1-3)

Whistler CD 1 92 episodes
Whistler_1942-05-16_0001_Retribution.mp3
Whistler_1942-06-13_0005_TheShrunkenHead.mp3
Whistler_1942-06-27_0007_NotesInTheNight.mp3
Whistler_1942-08-22_0015_DeathHasAThirst.mp3
Whistler_1942-08-29_0016_TheLetter.mp3
Whistler_1942-09-05_0017_HouseOfGreed.mp3
Whistler_1942-09-13_0018_Mirage.mp3
Whistler_1942-09-20_0019_TheFog.mp3
Whistler_1942-09-27_0020_Jealousy.mp3
Whistler_1942-10-04_0021_UrgeToKill.mp3
Whistler_1942-10-11_0022_Malice.mp3
Whistler_1942-10-18_0023_DeathComesAtMidnight.mp3
Whistler_1942-10-25_0024_TheAlibi.mp3
Whistler_1942-11-15_0027_Apparition.mp3
Whistler_1942-11-22_0028_TheOtherWoman.mp3
Whistler_1942-11-29_0029_Avarice.mp3
Whistler_1942-12-13_0031_TheAccounting.mp3
Whistler_1942-12-27_0033_TheDoubleCross.mp3
Whistler_1943-01-03_0034_TheWeakling.mp3
Whistler_1943-01-10_0035_TheNemesis.mp3
Whistler_1943-01-17_0036_TheThief.mp3
Whistler_1943-01-24_0037_MindOverMatter.mp3
Whistler_1943-01-31_0038_TheConfession.mp3
Whistler_1943-02-07_0039_InTheDark.mp3
Whistler_1943-02-14_0040_LegacyOfDeath.mp3
Whistler_1943-02-21_0041_FoolsGold.mp3
Whistler_1943-03-28_0046_ThePenalty.mp3
Whistler_1943-05-01_0050_TheKillers.mp3
Whistler_1943-05-08_0051_DeathHasAThirst.mp3
Whistler_1943-05-15_0052_ManWhoWaited.mp3
Whistler_1943-05-29_0054_FinalDecree.mp3
Whistler_1943-06-05_0055_ShadowOfAMind.mp3
Whistler_1943-06-12_0056_Justice.mp3
Whistler_1943-06-19_0057_HouseOfFear.mp3
Whistler_1943-06-26_0058_TheBlankWall.mp3
Whistler_1943-07-02_0059_TheAvengers.mp3
Whistler_1943-07-09_0060_EyeForAnEye.mp3
Whistler_1943-08-13_0065_DeathInTheAir.mp3
Whistler_1943-09-03_0068_Destiny.mp3
Whistler_1943-09-10_0069_TheTangledWeb.mp3
Whistler_1943-09-24_0071_BlindAlley.mp3
Whistler_1943-10-03_0072_Mirage.mp3
Whistler_1943-11-21_0079_PatientsForTheDoctor.mp3
Whistler_1943-12-19_0083_DeathDemandsAPayment.mp3
Whistler_1944-07-23_0114_LastOfTheDevereaux.mp3
Whistler_1944-09-03_0120_PracticallyFoolproof.mp3
Whistler_1944-09-10_0121_LocalStorm.mp3
Whistler_1944-09-18_0122_BlackMagic.mp3
Whistler_1944-09-25_0123_MarriedToMurder.mp3
Whistler_1944-10-02_0124_NotIfIKillYouFirst.mp3
Whistler_1944-10-09_0125_FindersWeepers.mp3
Whistler_1944-10-16_0126_TaleTheDeadManTold.mp3
Whistler_1944-10-23_0127_DeathCarriesALunchKit.mp3
Whistler_1944-10-30_0128_TheBelovedFraud.mp3
Whistler_1944-11-06_0129_TheTwin.mp3
Whistler_1944-11-13_0130_BewareTheBridegroom.mp3
Whistler_1944-11-20_0131_DeathSeesDouble.mp3
Whistler_1944-12-04_0133_TheDoctorOperatesInCrime.mp3
Whistler_1944-12-11_0134_LieOrConsequences.mp3
Whistler_1944-12-18_0135_Windfall.mp3
Whistler_1944-12-25_0136_LieForCircumstances_ChristmasBonus.mp3
Whistler_1945-01-01_0137_TwoForTheMoney.mp3
Whistler_1945-01-08_0138_TheBodyWouldntStayInTheBay.mp3
Whistler_1945-01-15_0139_MurderHasASignature.mp3
Whistler_1945-01-29_0141_MurderOnPaper.mp3
Whistler_1945-02-05_0142_MurderIsLegal.mp3
Whistler_1945-02-19_0144_TheDeadManLaughed.mp3
Whistler_1945-02-26_0145_GatewayToDanger.mp3
Whistler_1945-03-19_0148_MurderWillShout.mp3
Whistler_1945-04-02_0150_ReturnOfTheInnocent.mp3
Whistler_1945-04-16_0152_ToRentDanger.mp3
Whistler_1945-04-23_0153_MeetMrDeath.mp3
Whistler_1945-04-30_0154_TheMastersTree.mp3
Whistler_1945-05-07_0155_AccidentAccordingToPlan.mp3
Whistler_1945-05-14_0156_HitAndRun.mp3
Whistler_1945-05-21_0157_TheManWhoBoughtDeath.mp3
Whistler_1945-05-28_0158_EscapeToDanger.mp3
Whistler_1945-06-04_0159_MurderIsBlind.mp3
Whistler_1945-06-11_0160_DeathPaysAVisit.mp3
Whistler_1945-06-18_0161_BlueprintForSuicide.mp3
Whistler_1945-07-02_0163_TheDeadlyInnocent.mp3
Whistler_1945-07-09_0164_HighwayOfEscape.mp3
Whistler_1945-07-16_0165_PatternForTerror.mp3
Whistler_1945-07-30_0167_SummerThunder.mp3
Whistler_1945-08-06_0168_TheManWhoCameToMurder.mp3
Whistler_1945-08-13_0169_WhatMakesAMurderer.mp3
Whistler_1945-08-27_0171_IllTradeYouMurder.mp3
Whistler_1945-09-10_0173_PhoneCallFromDeath.mp3
Whistler_1945-09-17_0174_SingASongOfMurder.mp3
Whistler_1945-09-24_0175_TheManWhoDiedTwice.mp3
Whistler_1945-10-08_0177_DeathLaughsLast.mp3
Whistler_1945-10-15_0178_The House On Sycamore Road.mp3

Whistler CD 2: 82 episodes
Whistler_1945-10-29_0180_FinalReturn.mp3
Whistler_1945-11-05_0181_HarvestOfDeath.mp3
Whistler_1945-11-12_0182_TheSeeingEye.mp3
Whistler_1945-11-19_0183_Coincidence.mp3
Whistler_1945-11-26_0184_TheStrayDream.mp3
Whistler_1945-12-03_0185_PoisonIsQuicker.mp3
Whistler_1945-12-10_0186_TheCistern.mp3
Whistler_1945-12-17_0187_Luckynight.mp3
Whistler_1946-01-07_0190_TheThinLine.mp3
Whistler_1946-01-14_0191_HitAndRun.mp3
Whistler_1946-01-21_0192_TreasureHunt.mp3
Whistler_1946-01-28_0193_TheStrangeSisters.mp3
Whistler_1946-02-04_0194_Panic.mp3
Whistler_1946-02-11_0195_SixLetterWordForDeath.mp3
Whistler_1946-02-25_0197_MurderInHaste.mp3
Whistler_1946-03-25_0201_Triggerman.mp3
Whistler_1946-04-01_0202_ThreeTimesASinner.mp3
Whistler_1946-04-08_0203_TerrorStricken.mp3
Whistler_1946-04-22_0205_TheWaterfordCase.mp3
Whistler_1946-06-03_0211_TheJudasFace.mp3
Whistler_1946-06-10_0212_AQuietSunday.mp3
Whistler_1946-06-17_0213_AffairAtStonyRidge.mp3
Whistler_1946-06-24_0214_TheBlindBet.mp3
Whistler_1946-07-01_0215_SolidCitizen.mp3
Whistler_1946-07-08_0216_Confession.mp3
Whistler_1946-07-15_0217_CustomBuiltBlonde(BillConrads1st).mp3
Whistler_1946-07-29_0219_MyLoveComesHome.mp3
Whistler_1946-08-05_0220_BulletProof.mp3
Whistler_1946-08-19_0222_DeliveryGuaranteed.mp3
Whistler_1946-08-21_0223_BrokenChain.mp3
Whistler_1946-09-09_0226_WitnessAtTheFountain.mp3
Whistler_1946-09-11_0227_ABriefPauseForMurder.mp3
Whistler_1946-09-16_0228_TheBrassRing.mp3
Whistler_1946-10-28_0234_Backfire.mp3
Whistler_1946-11-25_0238_TwoYearPlan.mp3
Whistler_1946-12-02_0239_BlindImpulse.mp3
Whistler_1946-12-09_0240_WithMyOwnEyes.mp3
Whistler_1946-12-23_0242_NextYearIsMine.mp3
Whistler_1947-01-20_0246_LastCurtain.mp3
Whistler_1947-02-03_0248_SevenStepsToMurder.mp3
Whistler_1947-02-10_0249_SafetyInNumbers.mp3
Whistler_1947-03-24_0253_TheLadyAndTheKnife.mp3
Whistler_1947-03-31_0256_TheBlankWall.mp3
Whistler_1947-04-07_0258_TheSheriffsAssistant.mp3
Whistler_1947-04-21_0260_Backlash.mp3
Whistler_1947-05-19_0264_HastyConclusion.mp3
Whistler_1947-06-23_0269_TheGentleWay.mp3
Whistler_1947-07-09_0271_TheTwoLivesOfColbyFletcher.mp3
Whistler_1947-07-16_0272_BeyondAReasonableDoubt.mp3
Whistler_1947-08-20_0277_TheGirlNextDoor.mp3
Whistler_1947-08-27_0278_CurtainCall.mp3
Whistler_1947-09-10_0280_BridgeOnBlackMountain.mp3
Whistler_1947-10-08_0284_CareerMan.mp3
Whistler_1947-10-15_0285_ManOfDistinction.mp3
Whistler_1947-10-22_0286_ACaseForMrCarrington.mp3
Whistler_1947-11-26_0291_BodyOffBillingsgate.mp3
Whistler_1947-12-03_0292_TheProfessorAndTheFox.mp3
Whistler_1947-12-10_0293_WeddingGift.mp3
Whistler_1947-12-24_0295_Decision.mp3
Whistler_1947-12-31_0296_TheFirstYear.mp3
Whistler_1948-01-28_0300_NightFinal.mp3
Whistler_1948-02-18_0303_QuietSuicide.mp3
Whistler_1948-03-03_0305_BoilingPoint.mp3
Whistler_1948-03-10_0306_ReturnEngagement.mp3
Whistler_1948-03-17_0307_TheCatalyst.mp3
Whistler_1948-03-24_0308_TheDarkRoom.mp3
Whistler_1948-03-31_0309_BirdOfPrey.mp3
Whistler_1948-04-07_0310_WhatMakesAMurderer.mp3
Whistler_1948-04-14_0311_TillDeathDoUsPart.mp3
Whistler_1948-04-21_0312_SilentCity.mp3
Whistler_1948-05-12_0315_ChainReaction.mp3
Whistler_1948-05-19_0316_MurderOnMargin.mp3
Whistler_1948-06-02_0318_StrangerInTheHouse.mp3
Whistler_1948-06-16_0320_ConcertoOfDeath.mp3
Whistler_1948-06-30_0321_SmallTownGirl.mp3
Whistler_1948-07-28_0324_LadyOfTheSea.mp3
Whistler_1948-08-04_0325_AQuestionOfMurder.mp3
Whistler_1948-08-11_0326_EnoughRope.mp3
Whistler_1948-08-18_0327_BrightFuture.mp3
Whistler_1948-09-01_0329_PaymentInFull.mp3
Whistler_1948-09-15_0331_UncleBensWidow.mp3
Whistler_1948-09-29_0333_Conspiracy.mp3
Whistler CD 3: 106 episodes
Whistler_1948-10-24_0337_SearchForAnUnknown.mp3
Whistler_1948-10-31_0338_LetterFromYesterday.mp3
Whistler_1948-11-07_0339_Coverup.mp3
Whistler_1948-11-14_0340_Nightmare.mp3
Whistler_1948-11-28_0342_MurderInParadise.mp3
Whistler_1948-12-05_0343_HiredAlibi.mp3
Whistler_1948-12-12_0344_StormyWeather.mp3
Whistler_1948-12-26_0346_DelayedChristmasPresent.mp3
Whistler_1949-01-09_0348_TheTellTailBrand.mp3
Whistler_1949-01-16_0349_Shakedown.mp3
Whistler_1949-02-06_0352_TheCheat.mp3
Whistler_1949-02-13_0353_LastCurtain.mp3
Whistler_1949-02-20_0354_TicketToParis.mp3
Whistler_1949-02-27_0355_GraveSecret.mp3
Whistler_1949-03-27_0359_BeyondTheWall.mp3
Whistler_1949-04-03_0360_TheRawhideCoffin.mp3
Whistler_1949-04-10_0361_MurderAtTwinPines.mp3
Whistler_1949-04-17_0362_SleepMyPrettyOne.mp3
Whistler_1949-05-01_0364_SolidCitizen.mp3
Whistler_1949-05-08_0365_DangerIsABeautifulBlonde.mp3
Whistler_1949-05-15_0366_GoldenOpportunity.mp3
Whistler_1949-05-22_0367_FatalFraud.mp3
Whistler_1949-06-12_0370_PerfectAlibi.mp3
Whistler_1949-06-19_0371_ThatPhysicalFact(NoOpenOrClose).mp3
Whistler_1949-06-26_0372_FatalDecree.mp3
Whistler_1949-07-10_0374_Frontman.mp3
Whistler_1949-07-17_0375_DeathIn16mm.mp3
Whistler_1949-08-07_0378_TheTriggerMan.mp3
Whistler_1949-08-28_0381_TheEagerPigeon.mp3
Whistler_1949-09-04_0382_SmartGirl.mp3
Whistler_1949-09-11_0383_BriefPauseForMurder.mp3
Whistler_1949-09-18_0384_PoorHenry.mp3
Whistler_1949-09-25_0385_IncidentAtArroyoGrande.mp3
Whistler_1949-10-02_0386_TheWomansPrivilege.mp3
Whistler_1949-10-16_0388_BestMan.mp3
Whistler_1949-10-23_0389_DebtOfHonor.mp3
Whistler_1949-10-30_0390_TicketToMurder.mp3
Whistler_1949-11-27_0394_CleverMrFarley.mp3
Whistler_1949-12-04_0395_Impulse.mp3
Whistler_1949-12-25_0398_LetterFromCynthia.mp3
Whistler_1950-01-01_0399_EveningStroll.mp3
Whistler_1950-01-08_0400_ReturnToRiondo.mp3
Whistler_1950-01-15_0401_EscapeToScullIsland.mp3
Whistler_1950-01-22_0402_TheGoBetween.mp3
Whistler_1950-01-29_0403_BurdenOfGuilt.mp3
Whistler_1950-02-12_0405_DeadReckoning.mp3
Whistler_1950-02-19_0406_FiveCentToll.mp3
Whistler_1950-03-05_0408_ChineseElephantPuzzle.mp3
Whistler_1950-04-16_0414_MurderInMind.mp3
Whistler_1950-04-23_0415_ReturnedWithTheSpray.mp3
Whistler_1950-04-30_0416_Gratitude.mp3
Whistler_1950-05-07_0417_FatalError.mp3
Whistler_1950-05-14_0418_TheBlueAlibi.mp3
Whistler_1950-05-21_0419_TheReturn.mp3
Whistler_1950-06-11_0422_TheSucessfulMarriage.mp3
Whistler_1950-06-18_0423_Jessica.mp3
Whistler_1950-06-25_0424_TheManhunt.mp3
Whistler_1950-07-09_0426_DevotedCouple.mp3
Whistler_1950-07-16_0427_AttorneyForTheDefense.mp3
Whistler_1950-07-30_0429_WithMyOwnEyes.mp3
Whistler_1950-09-10_0435_TheGoldenPenny.mp3
Whistler_1950-10-01_0438_DearDiary.mp3
Whistler_1950-10-08_0439_FatalAction.mp3
Whistler_1950-12-24_0450_ThreeWiseGuys.mp3
Whistler_1950-12-31_0451_EveningStroll.mp3
Whistler_1951-01-07_0452_HitAndRun.mp3
Whistler_1951-01-21_0454_TreasureHunt.mp3
Whistler_1951-02-11_0457_SpellInGreen.mp3
Whistler_1951-03-11_0461_HighDeath.mp3
Whistler_1951-05-27_0472_SeattleTakeThree.mp3
Whistler_1951-06-10_0474_ALawOfPhysics.mp3
Whistler_1951-07-15_0479_AttemptedMurder.mp3
Whistler_1951-07-29_0481_DangerIsABeautifulBlonde.mp3
Whistler_1951-08-12_0483_TheFightGame.mp3
Whistler_1951-08-26_0485_TakenForARide.mp3
Whistler_1951-12-16_0501_CuriosityKilledTheCat.mp3
Whistler_1952-03-30_0516_TheHomecoming.mp3
Whistler_1952-04-06_0517_ElementX.mp3
Whistler_1952-04-27_0520_SaturdayNight.mp3
Whistler_1952-05-11_0522_AMatterOfOdds.mp3
Whistler_1952-05-25_0524_CharmingHostess.mp3
Whistler_1952-06-01_0525_ACaseForMrCarrington.mp3
Whistler_1952-06-15_0527_LastMessage.mp3
Whistler_1953-10-04_0593_DeathClaim.mp3
Whistler_1953-10-11_0594_TicketToNowhere.mp3
Whistler_1953-10-18_0595_GirlInBlack.mp3
Whistler_1953-11-08_0598_Impulse.mp3
Whistler_1953-11-15_0599_FadingStar.mp3
Whistler_1953-11-22_0600_PerilousMeeting.mp3
Whistler_1953-11-29_0601_LadyOnAYacht.mp3
Whistler_1953-12-06_0602_GenerousHost.mp3
Whistler_1953-12-20_0604_TheHuntress.mp3
Whistler_1953-12-27_0605_LonelyHighway.mp3
Whistler_1954-01-10_0607_FatalFraud.mp3
Whistler_1954-01-31_0610_TheDanceTeam.mp3
Whistler_1954-02-07_0611_TheManFromCalais.mp3
Whistler_1954-02-28_0614_FeatureStory.mp3
Whistler_1954-03-07_0615_HudsonBayIncident.mp3
Whistler_1954-03-14_0616_EscapeToDoom.mp3
Whistler_1954-03-28_0618_IncidentAtPebbleCove.mp3
Whistler_1954-04-25_0622_SpellInGreen.mp3
Whistler_1954-06-13_0629_DarkPatterns.mp3
Whistler_1955-03-10_0668_SevenStepsToMurder.mp3
Whistler_1955-04-21_0674_IncidentAtChalkPoint.mp3
Whistler_1955-05-05_0676_TheLovelyLook.mp3
Whistler_1955-06-16_0682_TwoLivesOfColbyFletcher.mp3