Follow us on Facebook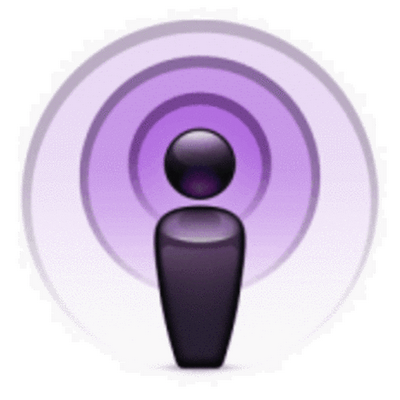 ComicWeb Podcasts on Itunes:
If you listen to our Podcast, please take our Podcast Survey
If you have an opinion on the DC vs. Marvel, you should have an opinion on our country, so vote.
ComicWeb Ads
Hit Movies Get the MST3K Treatment
Whitehall 1212 Old Time Radio Program
Whitehall 1212 (also called the Black Museum)
½ hour crime/mystery show
Scotland Yard keeps a museum of crime, or as they call it, a "repository of death." Whitehall 1212 is the phone number for Scotland Yard and each week a call would set the stage for the real crime based dramatization that followed. The museum is also called the "Black" Museum for its ties with murder, horror and crime. Each artifact in the museum has seen its own crime, whether just or premeditated. Now the simple objects are kept as sinister reminders of the actual events and deeds, and this program recounts the stories associated with each artifact.
In 1951, British commercial radio producer Harry Alan Towers produced a radio series hosted by Orson Welles called The Black Museum. The American radio writer Wyllis Cooper also wrote and directed a similar anthology for NBC that ran at the same time in the U. S. Called Whitehall 1212, the program debuted on November 18, 1951, hosted by Chief Superintendent John Davidson, curator of the Black Museum. The collection we have here is the American version (sorry, no Orson Welles).
All of our Old Time Radio Programs are in MP3 format. You can play them on your computer, you can transfer them to MP3 players (like the IPod), but, by and large, you cannot play them on stereos, walkmen, or car radios.
The sound quality of Old Time Radio Programs can vary greatly. Some episodes are excellent, others you have to turn up the volume a little and ignore the static. All of the episodes can be listened to and enjoyed. You can listen to our free samples to get a feel for how the programs sound.
You can purchase these episodes on CD or you can download them.
To purchase on CD:
To download:

Click on the Buy on CD button. A few dollars will be added for shipping depending on your zip code and how many CDs you order. Pay with Paypal (you can use a credit card even if you do not have a Paypal account). You will receive a receipt from Paypal. We will mail you the CD(s) within a few days. Usually we get the CDs in the mail the next day. Shipping usually takes 2-3 days via USPS. The episodes will be in mp3 format.

You save money on the cost of the episodes and you don't pay any shipping.
Click on the Download button. Pay with Paypal (you can use a credit card even if you do not have a Paypal account).
After you pay you will be returned to our site to a page with a series of links to zip files. Click on the links to download the zip files. These episodes are downloadable in large zip files.
To open a zip file you need software to "unzip" it. Your computer may already have unzip software, if this is the case, just click on the file and your software will automatically open up and you can unzip the files. If your computer doesn't have an unzip program, you can get one from the internet. The most popular is probably winzip (www.winzip.com), however, we use Zip Wizard by Coffeecup Software because its pretty good, easy to use, and free. (http://www.coffeecup.com/zip-wizard/)

The files are large - it will take you a few minutes to download each file. Each zip file is around 40MBs. A full CD worth of episodes takes about 14 large files. if you are on a dial-up connection, we highly recommend you buy a CD.
You will receive an e-mail receipt from Paypal, and we will send you an additional e-mail with the links.

Buy on CD: $4.50


Download only $3.50 -