Follow us on Facebook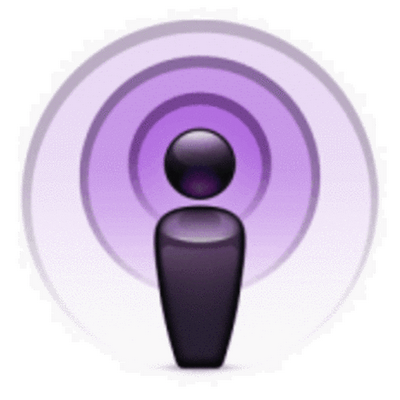 ComicWeb Podcasts on Itunes:
If you listen to our Podcast, please take our Podcast Survey
If you have an opinion on the DC vs. Marvel, you should have an opinion on our country, so vote.
ComicWeb Ads
Hit Movies Get the MST3K Treatment
Wild Bill Hickock Old Time Radio Program
Wild Bill Hickock
Ĺ hour western kids show
Wild Bill Hickock was a real life Civil War soldier, sharpshooter, gunfighter and lawman of the Old West. He was an adventurer who had many brushes with death, but they were greatly exaggerated by the stories told about him in various media. His fame lives on, not so much for his real life tales, but because he was the first dime novel hero, he appears in various movies, television shows, and this old time radio program. His tale comes to a sad, yet iconoclastic end. He was killed while playing a round of poker. His hand was aces and eights. For those who know poker, thatís known as the ĎDead Manís Hand.í
Wild Bill started on the radio in 1951 as a kids western show. It emphasized the tracking down the bad guys and fighting for the law rather than the shootin, poker playin, rough and tumble Civil War vet, who lies about his life to get good publicity aspects of Wild Billís life. The show is in the tradition of the Lone Ranger and the Cisco Kid. Guy Madison starred as Bill with Andy Devine as his sidekick, Jingles. (Now thereís a name you want to go through Hollywood with.) This Wild Bill Hickock was quick with his fists and a quip, but Jingles (dear god that nickname) got all his glory by using his immense girth to fight the bad guys. Jingles if you couldnít tell was the comedic element in the series. And what is it with overweight sidekicks in westerns? See Cisco Kidís partner, the jolly and rotund Pancho. Give the horses a break.
The radio program lasted until 1954. The television show was started at the same time in 1951 and lasted until 1958. Also Wild Bill was portrayed by Gary Cooper in the 1936 movie, The Plainsman. Wild Bill has shown up in various other movies and television shows, most recently in the show Deadwood on HBO.

All of our Old Time Radio Programs are in MP3 format. You can play them on your computer, you can transfer them to MP3 players (like the IPod), but, by and large, you cannot play them on stereos, walkmen, or car radios.
The sound quality of Old Time Radio Programs can vary greatly. Some episodes are excellent, others you have to turn up the volume a little and ignore the static. All of the episodes can be listened to and enjoyed. You can listen to our free samples to get a feel for how the programs sound.
You can purchase these episodes on CD or you can download them.
To purchase on CD:
To download:

Click on the Buy on CD button. A few dollars will be added for shipping depending on your zip code and how many CDs you order. Pay with Paypal (you can use a credit card even if you do not have a Paypal account). You will receive a receipt from Paypal. We will mail you the CD(s) within a few days. Usually we get the CDs in the mail the next day. Shipping usually takes 2-3 days via USPS. The episodes will be in mp3 format.

You save money on the cost of the episodes and you don't pay any shipping.
Click on the Download button. Pay with Paypal (you can use a credit card even if you do not have a Paypal account).
After you pay you will be returned to our site to a page with a series of links to zip files. Click on the links to download the zip files. These episodes are downloadable in large zip files.
To open a zip file you need software to "unzip" it. Your computer may already have unzip software, if this is the case, just click on the file and your software will automatically open up and you can unzip the files. If your computer doesn't have an unzip program, you can get one from the internet. The most popular is probably winzip (www.winzip.com), however, we use Zip Wizard by Coffeecup Software because its pretty good, easy to use, and free. (http://www.coffeecup.com/zip-wizard/)

The files are large - it will take you a few minutes to download each file. Each zip file is around 40MBs. A full CD worth of episodes takes about 14 large files. if you are on a dial-up connection, we highly recommend you buy a CD.
You will receive an e-mail receipt from Paypal, and we will send you an additional e-mail with the links.

Buy CD 1: $4.50

Buy CD 2: $4.50

Buy CD Set (1-2): $7.00


Download Set 1: $3.50

Download Set 2: $3.50

Download Complete Set (1-2) $6.00