Follow us on Facebook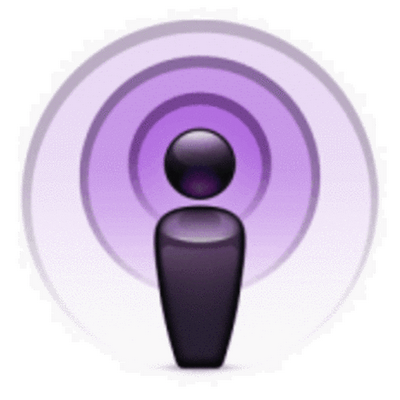 ComicWeb Podcasts on Itunes:
If you listen to our Podcast, please take our Podcast Survey
If you have an opinion on the DC vs. Marvel, you should have an opinion on our country, so vote.
ComicWeb Ads
Hit Movies Get the MST3K Treatment
You Bet Your Life Old Time Radio Program
You Bet Your Life
½ hour variety quiz game show
"Here he is, the one, the ONLY...GROUCHO!"
The program "You Bet Your Life" was a trivia game show hosted by Groucho Marx. It first aired on the radio in 1947, then transitioned to NBC television in 1950. The show changed very little when it went from radio to tv. This collection contains both the radio program and audio from the television shows (so you may miss some of the visual humor from the television era.)
In each episode Groucho is introduced to the music of "Hooray for Captain Spaulding", his signature song introduced in the 1928 Broadway musical Animal Crackers.
The show consisted of a pair of contestants betting money that they could answer trivia questions correctly. At first, each couple started with $20. They were asked four questions in their given category, like States, or cooking, or history. For each question, the contestants could bet up to all of their money. Over time the format was tweaked, it was no fun for anyone if a lot of guests lost all of their money right away. If the couple lost all of their money, they were asked a final question to get a consolation prize, usually $25. These questions were easy, like 'Who's buried in Grant's tomb", in hopes of ending their session on a light note. Each show had a few pairs of contestants on. The show also had a secret word. The word could be anything, and if a contestant said the word at any time, buzzers would sound, the audience would go nuts, and they received a cash prize.
While trivia games shows always hold a certain popularity, the appeal of the show was Groucho Marx. He would interview each couple for a few minutes before the game began. This interview was the heart and soul of the show. He would rib the contestants, but without going over the line into being mean. Contestants were paired individuals, usually of the opposite sex. Sometimes celebrities would be paired with "ordinary" people, and it was not uncommon for the contestants to have some sort of newsworthiness about them. This format allowed plenty of material for Groucho (who, lets face it, didn't need much to begin with) to use his tremendous comedic and improv skills. In one episode General Omar Bradley was teamed with an army private, and Groucho goaded the private into telling Bradley everything that was wrong with the army. Some of the guests included big names, like Ray Bradbury, Ernie Kovacs, Ray Corrigan, Max Shulman, Joe Louis, Bob Mathias, Johnny Weissmuller, Liberace, Don Drysdale, Tor Johnson and Frankie Avalon. In other cases, the guests were little known, but became famous later on. A witty housewife named Phyllis Diller; blues singer and pianist Gladys Bentley; strongman Paul Anderson. John Barbour and Ronnie Schell appeared as contestants while working on the fringes of the entertainment industry. A Southerner, Harland Sanders, talked about his "finger-lickin'" recipe for fried chicken, which he parlayed into the very successful "Kentucky Fried Chicken" chain of restaurants. William Peter Blatty won $10,000 and used the leave of absence the money afforded him to write The Exorcist. No one in the audience knew who contestant Daws Butler was until he began speaking in Huckleberry Hound's voice; he and his partner went on to win the top prize of $10,000. Cajun politician Dudley J. LeBlanc, a Louisiana state senator, demonstrated his winning style at giving campaign speeches in French.
The program was hugely successful and was rerun into the 1970s, and later in syndication as The Best of Groucho. As such, it was the first game show to have its reruns syndicated.
Follow us on Facebook



ComicWeb Podcasts on Itunes:

If you listen to our Podcast, please take our Podcast Survey

If you have an opinion on the DC vs. Marvel, you should have an opinion on our country, so vote.

ComicWeb Ads

Hit Movies Get the MST3K Treatment

The ComicWeb is taking a break until March 7th. Most things on our site will work just fine, but if you order Old Time Radio CDs or Serial Cliffhanger DVDs, we will ship them when we get back. Thank you

You Bet Your Life Old Time Radio Program

You Bet Your Life
½ hour variety quiz game show

"Here he is, the one, the ONLY...GROUCHO!"

The program "You Bet Your Life" was a trivia game show hosted by Groucho Marx. It first aired on the radio in 1947, then transitioned to NBC television in 1950. The show changed very little when it went from radio to tv. This collection contains both the radio program and audio from the television shows (so you may miss some of the visual humor from the television era.)

In each episode Groucho is introduced to the music of "Hooray for Captain Spaulding", his signature song introduced in the 1928 Broadway musical Animal Crackers.

The show consisted of a pair of contestants betting money that they could answer trivia questions correctly. At first, each couple started with $20. They were asked four questions in their given category, like States, or cooking, or history. For each question, the contestants could bet up to all of their money. Over time the format was tweaked, it was no fun for anyone if a lot of guests lost all of their money right away. If the couple lost all of their money, they were asked a final question to get a consolation prize, usually $25. These questions were easy, like 'Who's buried in Grant's tomb", in hopes of ending their session on a light note. Each show had a few pairs of contestants on. The show also had a secret word. The word could be anything, and if a contestant said the word at any time, buzzers would sound, the audience would go nuts, and they received a cash prize.

While trivia games shows always hold a certain popularity, the appeal of the show was Groucho Marx. He would interview each couple for a few minutes before the game began. This interview was the heart and soul of the show. He would rib the contestants, but without going over the line into being mean. Contestants were paired individuals, usually of the opposite sex. Sometimes celebrities would be paired with "ordinary" people, and it was not uncommon for the contestants to have some sort of newsworthiness about them. This format allowed plenty of material for Groucho (who, lets face it, didn't need much to begin with) to use his tremendous comedic and improv skills. In one episode General Omar Bradley was teamed with an army private, and Groucho goaded the private into telling Bradley everything that was wrong with the army. Some of the guests included big names, like Ray Bradbury, Ernie Kovacs, Ray Corrigan, Max Shulman, Joe Louis, Bob Mathias, Johnny Weissmuller, Liberace, Don Drysdale, Tor Johnson and Frankie Avalon. In other cases, the guests were little known, but became famous later on. A witty housewife named Phyllis Diller; blues singer and pianist Gladys Bentley; strongman Paul Anderson. John Barbour and Ronnie Schell appeared as contestants while working on the fringes of the entertainment industry. A Southerner, Harland Sanders, talked about his "finger-lickin'" recipe for fried chicken, which he parlayed into the very successful "Kentucky Fried Chicken" chain of restaurants. William Peter Blatty won $10,000 and used the leave of absence the money afforded him to write The Exorcist. No one in the audience knew who contestant Daws Butler was until he began speaking in Huckleberry Hound's voice; he and his partner went on to win the top prize of $10,000. Cajun politician Dudley J. LeBlanc, a Louisiana state senator, demonstrated his winning style at giving campaign speeches in French.

The program was hugely successful and was rerun into the 1970s, and later in syndication as The Best of Groucho. As such, it was the first game show to have its reruns syndicated.

Text from wikipedia

All of our Old Time Radio Programs are in MP3 format. You can play them on your computer, you can transfer them to MP3 players (like the IPod), but, by and large, you cannot play them on stereos, walkmen, or car radios.

The sound quality of Old Time Radio Programs can vary greatly. Some episodes are excellent, others you have to turn up the volume a little and ignore the static. All of the episodes can be listened to and enjoyed. You can listen to our free samples to get a feel for how the programs sound.

You can purchase these episodes on CD or you can download them.
To purchase on CD:
To download:

Click on the Buy on CD button. A few dollars will be added for shipping depending on your zip code and how many CDs you order. Pay with Paypal (you can use a credit card even if you do not have a Paypal account). You will receive a receipt from Paypal. We will mail you the CD(s) within a few days. Usually we get the CDs in the mail the next day. Shipping usually takes 2-3 days via USPS. The episodes will be in mp3 format.

You save money on the cost of the episodes and you don't pay any shipping.
Click on the Download button. Pay with Paypal (you can use a credit card even if you do not have a Paypal account).
After you pay you will be returned to our site to a page with a series of links to zip files. Click on the links to download the zip files. These episodes are downloadable in large zip files.
To open a zip file you need software to "unzip" it. Your computer may already have unzip software, if this is the case, just click on the file and your software will automatically open up and you can unzip the files. If your computer doesn't have an unzip program, you can get one from the internet. The most popular is probably winzip (www.winzip.com), however, we use Zip Wizard by Coffeecup Software because its pretty good, easy to use, and free. (http://www.coffeecup.com/zip-wizard/)

The files are large - it will take you a few minutes to download each file. Each zip file is around 40MBs. A full CD worth of episodes takes about 14 large files. if you are on a dial-up connection, we highly recommend you buy a CD.
You will receive an e-mail receipt from Paypal, and we will send you an additional e-mail with the links.

Buy CD 1: $4.50

Buy CD 2: $4.50

Buy CD 3: $4.50

Buy CD Set (1-3): $10.50


Download Set 1: $3.50

Download Set 2: $3.50

Download Set 3: $3.50

Download Complete Set (1-3)





You Bet Your Life CD 1 episode list
72 episodes

470915 (Aud) Secret Word 'Air'.mp3
490407 Secret Word 'Head' (Unedited).mp3
491005 (4901) Secret Word 'Chair'.mp3
491012 (4902) Secret Word 'Smile'.mp3
491019 (4903) Secret Word 'Clock'.mp3
491026 (4904) Secret Word 'Radio'.mp3
491102 (4905) Secret Word 'Shoe'.mp3
491109 (4906) Secret Word 'Ink'.mp3
491116 (4907) Secret Word 'Grass'.mp3
491123 (4908) Secret Word 'Sky'.mp3
491130 (4909) Secret Word 'Window'.mp3
491207 (4910) Secret Word 'Dust'.mp3
491214 (4911) Secret Word 'Hair' (Crosstalk).mp3
491221 (4912) Secret Word 'Chair'.mp3
491228 (4913) Secret Word 'Name'.mp3
500104 (4914) The Secret Word is 'Tree'.mp3
500111 (4915) Secret Word 'Milk'.mp3
500112 (4917) Secret Word 'Sky'.mp3
500118 (4916) Secret Word 'Spoon'.mp3
500201 (4918) Secret Word 'Air'.mp3
500208 (4919) Secret Word 'Bread'.mp3
500215 (4920) Secret Word 'Sugar'.mp3
500222 (4921) Secret Word 'Table'.mp3
500301 (4922) Secret Word 'Door'.mp3
500308 (4923) Secret Word 'Heart'.mp3
500315 (4924) Secret Word 'Water'.mp3
500322 (4925) Secret Word 'Money'.mp3
500329 (4926) Secret Word 'Name'.mp3
500405 (4927) Secret Word 'Smile'.mp3
500412 (4928) Secret Word 'Floor'.mp3
500419 (4929) Secret Word 'Name'.mp3
500426 (4930) Secret Word 'Chair'.mp3
500503 (4931) Secret Word 'Bread'.mp3
500510 (4932) Secret Word 'Door'.mp3
500517 (4933) Secret Word 'Foot'.mp3
500524 (4934) Secret Word 'Tree'.mp3
500531 (4935) Secret Word 'Book'.mp3
500607 (4936) Secret Word 'Dress'.mp3
500621 (4938) Secret Word 'Hand'.mp3
501004 (5001) Secret Word 'Wall'.mp3
501011 (5002) Secret Word 'Grass'.mp3
501018 (5003) Secret Word 'Floor'.mp3
501025 (5004) Secret Word 'Air'.mp3
501101 (5005) Secret Word 'Tree'.mp3
501108 (5006) Secret Word 'Door'.mp3
501115 (5007) Secret Word 'Key'.mp3
501122 (5008) Secret Word 'Table'.mp3
501129 (5009) Secret Word 'Book'.mp3
501206 (5010) Secret Word 'Hair'.mp3
501213 (5011) Secret Word 'Room'.mp3
501220 (5012) Secret Word 'Floor'.mp3
501227 (5013) Secret Word 'Smile'.mp3
510103 (5014) Secret Word 'Chair'.mp3
510110 (5015) Secret Word 'Heart'.mp3
510117 (5016) Secret Word 'Lamp'.mp3
510124 (5018) Secret Word 'Walk'.mp3
510131 (5018) Secret Word 'Clock'.mp3
510207 (5019) Secret Word 'Shoe'.mp3
510214 (5020) Secret Word 'Sky'.mp3
510214 (5020) Secret Word 'Sky'1.mp3
510221 (5021) Secret Word 'Door'.mp3
510221 (5021) Secret Word 'Door'1.mp3
510228 (5022) Secret Word 'Nose'.mp3
510228 (5022) Secret Word 'Nose'1.mp3
510307 (5023) Secret Word 'Cup'.mp3
510307 (5023) Secret Word 'Cup'1.mp3
510314 (5024) Secret Word 'Tree'.mp3
510314 (5024) Secret Word 'Tree'1.mp3
510321 (5025) Secret Word 'Coat'.mp3
510321 (5025) Secret Word 'Coat'1.mp3
510328 (5026) Secret Word 'Street'.mp3
510404 (5027) Secret Word 'Hand'.mp3


You Bet Your Life CD 2 episode list
71 episodes

510411 (5028) Secret Word 'Room'.mp3
510418 (5029) Secret Word 'Light'.mp3
510425 (5030) Secret Word 'Wall'.mp3
510502 (5031) Secret Word 'Foot'.mp3
510509 (5032) Secret Word 'Paper'.mp3
510516 (5033) Secret Word 'Sky'.mp3
510523 (5034) Secret Word 'Smile'.mp3
510530 (5035) Secret Word 'People'.mp3
510606 (5036) Secret Word 'Heart'.mp3
510613 (5037) Secret Word 'Floor'.mp3
510620 (5038) Secret Word 'Door'.mp3
510627 (5039) Secret Word 'Table'.mp3
511003 (5101) Secret Word 'Table'.mp3
511010 (5102) Secret Word 'Street'.mp3
511017 (5103) Secret Word 'Arm'.mp3
511024 (5104) Secret Word 'Floor'.mp3
511031 (5105) Secret Word 'Sky'.mp3
511107 (5106) Secret Word 'Head'.mp3
511114 (5107) Secret Word 'Roof'.mp3
511121 (5108) Secret Word 'Tree'.mp3
511128 (5109) Secret Word 'Name'.mp3
511205 (5110) Secret Word 'Door'.mp3
511212 (5111) Secret Word 'People'.mp3
511219 (5112) Secret Word 'Smile'.mp3
511226 (5113) Secret Word 'Paper'.mp3
520102 (5114)Secret Word 'Hand'.mp3
520109 (5115) Secret Word 'Face'.mp3
520116 (5116) Secret Word 'Spoon'.mp3
520123 (5117) Secret Word 'Water'.mp3
520130 (5118) Secret Word 'Food'.mp3
520206 (5119) Secret Word 'Lamp'.mp3
520213 (5120) Secret Word 'Floor'.mp3
520220 (5121) Secret Word 'Heart'.mp3
520227 (5122) Secret Word 'Glass'.mp3
520305 (5123) Secret Word 'Knife'.mp3
520312 (5124) Secret Word 'Sky'.mp3
520319 (5125) Secret Word 'Name'.mp3
520326 (5126) Secret Word 'Table'.mp3
520402 (5127) Secret Word 'Chair'.mp3
520409 (5128) Secret Word 'Sign'.mp3
520416 (5129) Secret Word 'Foot'.mp3
520423 (5130) Secret Word 'Spoon'.mp3
520430 (5131) Secret Word 'Door'.mp3
520507 (5132) Secret Word 'House'.mp3
520514 (5133) Secret Word 'Age'.mp3
520521 (5134) Secret Word 'Money'.mp3
520528 (5135) Secret Word 'Wall'.mp3
520604 (5136) Secret Word 'Clothes'.mp3
520611 (5137) Secret Word 'Paper'.mp3
520625 (5139) Secret Word 'Light'.mp3
520917 (5201) Secret Word 'Chair'.mp3
520924 (5202) Secret Word 'Floor'.mp3
521001 (5203) Secret Word 'Tree'.mp3
521015 (5205) Secret Word 'Water'.mp3
521022 (5206) Secret Word 'Table'.mp3
521029 (5207) Secret Word 'Heart'.mp3
521105 (5208) Secret Word 'Light'.mp3
521112 (5209) Secret Word 'Clock'.mp3
521119 (5210) Secret Word 'Smile'.mp3
521126 (5211) Secret Word 'Door'.mp3
521203 (5212) Secret Word 'Paper'.mp3
521210 (5213) Secret Word 'Fire'.mp3
521217 (5214) Secret Word 'Chair'.mp3
530916 (5301) Secret Word 'People'.mp3
530923 (5302) Secret Word 'Foot'.mp3
530930 (5303) Secret Word is 'Smile'.mp3
531007 (5304) Secret Word is 'Table'.mp3
531014 (5305) Secret Word 'Wall' (Muddy Sound).mp3
531021 (5306) Secret Word 'Name'.mp3
531028 (5307) Secret Word 'Chair'.mp3
531104 (5308) Secret Word 'Tree'.mp3


You Bet Your Life CD 3 episode list
71 episodes

531125 (5311) Secret Word 'Water'.mp3
531202 (5312) Secret Word 'Face'.mp3
531209 (5313) Secret Word 'Window'.mp3
531216 (5314) Secret Word 'Car'.mp3
540217 (5323) Secret Word 'Clock'.mp3
540224 (5324) Secret Word 'Name'.mp3
540303 (5325) Secret Word 'Paper'.mp3
540310 (5326) Secret Word 'Street'.mp3
540317 (5327) Secret Word 'Hand'.mp3
540324 (5328) Secret Word 'Floor'.mp3
540421 (5332) Secret Word 'People'.mp3
540428 (5333) Secret Word 'Smile'.mp3
540505 (5334) Secret Word 'Water'.mp3
540512 (5335) Secret Word 'House'.mp3
540519 (5336) Secret Word 'Arm'.mp3
540526 (5337) Secret Word 'Chair'.mp3
540602 (5338) Secret Word 'Clock'.mp3
540609 (5339) Secret Word 'Name'.mp3
550114 Secret Word 'Paper'.mp3
551026 Secret Word 'Name'.mp3
551123 Secret Word 'Face'.mp3
551130 Secret Word 'Sign'.mp3
551207 Secret Word 'Chair'.mp3
551214 Secret Word 'Name'.mp3
551221 Secret Word 'Street'.mp3
551228 Secret Word 'Table'.mp3
560106 Secret Word 'Table'.mp3
560307 Secret Word 'Table'.mp3
560702 Secret Word 'Name'.mp3
560926 Secret Word 'Chair'.mp3
570217 Secret Word is 'Book'.mp3
570316 Secret Word 'Chair'.mp3
571104 Secret Word 'Street'.mp3
571206 Secret Word 'People'.mp3
571216 Secret Word 'Hand'.mp3
57xxxx Secret Word 'People'.mp3
580113 Secret Word is 'Picture'.mp3
580127 Secret Word is 'Hand'.mp3
580203 Secret Word is 'Chair'.mp3
580210 Secret Word 'Hand'.mp3
580210 Secret Word is 'People'.mp3
580224 Secret Word is 'Face'.mp3
580303 Secret Word is 'Room'.mp3
580310 Secret Word is 'Name'.mp3
580317 Secret Word is 'People'.mp3
580331 Ernie Kovacks & Charles Goren.mp3
580331 Unknown Secret Word.mp3
580512 Secret Word 'Table'.mp3
580512 With Edgar & Candice Bergen.mp3
58xxxx Secret Word 'Name'.mp3
590119 Unknown Secret Word.mp3
590129 Secret Word 'Nose'.mp3
590302 Secret Word 'House'.mp3
590316 Secret Word 'Paper'.mp3
590810 Secret Word is 'Chair'.mp3
590817 Secret Word is 'Face'.mp3
590824 Secret Word is 'Book'.mp3
590831 Secret Word is 'Book'.mp3
590907 Secret Word is 'Walk'.mp3
590914 Secret Word is 'Name'.mp3
590921 Secret Word is 'Food'.mp3
590928 Secret Word is 'Street'.mp3
591005 Secret Word is 'Street' Again.mp3
591012 Secret Word is 'Book'.mp3
591019 Secret Word is 'Room'.mp3
591026 Secret Word is 'Book'.mp3
591228 Secret Word 'Shoe'.mp3
First Contestant - 66 Year Old Lady Bowler.mp3
First Contestant - Dorothy Love.mp3
First Contestants - Quinn and Linderman.mp3
Unknown Secret Word.mp3


---