Follow us on Facebook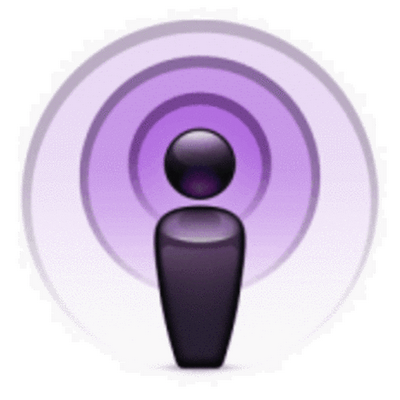 ComicWeb Podcasts on Itunes:
If you listen to our Podcast, please take our Podcast Survey
If you have an opinion on the DC vs. Marvel, you should have an opinion on our country, so vote.
ComicWeb Ads
Hit Movies Get the MST3K Treatment
Young Widder Brown Old Time Radio Program
Young Widder Brown
15 minute drama show (soap opera)

Young Widder Brown was a daytime radio drama series broadcast on NBC from 1938 to 1956. Sponsored by Sterling Drugs and Bayer Aspirin, it daily examined the life of "attractive Ellen Brown, with two fatherless children to support."
The convoluted storyline focused on the efforts of Ellen, in her early thirties, to bring up her two children in the small town of Simpsonville, West Virginia, where she supported herself by running a tearoom, despite continual tragedies in her life.
Produced by Frank and Anne Hummert, this soap opera series opened with the theme music "In the Gloaming" as rendered by organist John Winters. Heard in the title role during the 18-year run were Florence Freeman, Wendy Drew and Millicent Brower. Ellen Brown was romanced by Peter Turner (Bud Collyer) and Anthony Loring (New Wever). Ellen's children were Janey (Marilyn Erskine) and Mark (Tommy Donnelly).
Directors for the series included Martha Atwell, Richard Leonard and Ed Slattery. The announcer was George Ansbro.
(Description from Wikipedia: http://en.wikipedia.org/wiki/Young_Widder_Brown)
The audio quality of these episodes is ... pretty bad. We highly encourage you to listen to our sample episodes so you can decide if you want to purchase. We apologize, but this is the best audio we have.
All of our Old Time Radio Programs are in MP3 format. You can play them on your computer, you can transfer them to MP3 players (like the IPod), but, by and large, you cannot play them on stereos, walkmen, or car radios.
The sound quality of Old Time Radio Programs can vary greatly. Some episodes are excellent, others you have to turn up the volume a little and ignore the static. All of the episodes can be listened to and enjoyed. You can listen to our free samples to get a feel for how the programs sound.
You can purchase these episodes on CD or you can download them.
To purchase on CD:
To download:

Click on the Buy on CD button. A few dollars will be added for shipping depending on your zip code and how many CDs you order. Pay with Paypal (you can use a credit card even if you do not have a Paypal account). You will receive a receipt from Paypal. We will mail you the CD(s) within a few days. Usually we get the CDs in the mail the next day. Shipping usually takes 2-3 days via USPS. The episodes will be in mp3 format.

You save money on the cost of the episodes and you don't pay any shipping.
Click on the Download button. Pay with Paypal (you can use a credit card even if you do not have a Paypal account).
After you pay you will be returned to our site to a page with a series of links to zip files. Click on the links to download the zip files. These episodes are downloadable in large zip files.
To open a zip file you need software to "unzip" it. Your computer may already have unzip software, if this is the case, just click on the file and your software will automatically open up and you can unzip the files. If your computer doesn't have an unzip program, you can get one from the internet. The most popular is probably winzip (www.winzip.com), however, we use Zip Wizard by Coffeecup Software because its pretty good, easy to use, and free. (http://www.coffeecup.com/zip-wizard/)

The files are large - it will take you a few minutes to download each file. Each zip file is around 40MBs. A full CD worth of episodes takes about 14 large files. if you are on a dial-up connection, we highly recommend you buy a CD.
You will receive an e-mail receipt from Paypal, and we will send you an additional e-mail with the links.

Buy on CD: $4.50


Download only $3.50

Young Widder Brown episode list
72 episodes
Young Widder Brown 3037.mp3
Young Widder Brown 3038.mp3
Young Widder Brown 3039.mp3
Young Widder Brown 3040.mp3
Young Widder Brown 3041.mp3
Young Widder Brown 3042.mp3
Young Widder Brown 3043.mp3
Young Widder Brown 3044.mp3
Young Widder Brown 3045.mp3
Young Widder Brown 3046.mp3
Young Widder Brown 3047.mp3
Young Widder Brown 3048.mp3
Young Widder Brown 3049.mp3
Young Widder Brown 3050.mp3
Young Widder Brown 3051.mp3
Young Widder Brown 3052.mp3
Young Widder Brown 3053.mp3
Young Widder Brown 3054.mp3
Young Widder Brown 3055.mp3
Young Widder Brown 3056.mp3
Young Widder Brown 3057.mp3
Young Widder Brown 3058.mp3
Young Widder Brown 3059.mp3
Young Widder Brown 3060.mp3
Young Widder Brown 3061.mp3
Young Widder Brown 3062.mp3
Young Widder Brown 3063.mp3
Young Widder Brown 3064.mp3
Young Widder Brown 3065.mp3
Young Widder Brown 3066.mp3
Young Widder Brown 3067.mp3
Young Widder Brown 3068.mp3
Young Widder Brown 3069.mp3
Young Widder Brown 3070.mp3
Young Widder Brown 3071.mp3
Young Widder Brown 3072.mp3
Young Widder Brown 3073.mp3
Young Widder Brown 3074.mp3
Young Widder Brown 3075.mp3
Young Widder Brown 3076.mp3
Young Widder Brown 3077.mp3
Young Widder Brown 3078.mp3
Young Widder Brown 3079.mp3
Young Widder Brown 3080.mp3
Young Widder Brown 3081.mp3
Young Widder Brown 3082.mp3
Young Widder Brown 3083.mp3
Young Widder Brown 3084.mp3
Young Widder Brown 3085.mp3
Young Widder Brown 3086.mp3
Young Widder Brown 3087.mp3
Young Widder Brown 3088.mp3
Young Widder Brown 3089.mp3
Young Widder Brown 3090.mp3
Young Widder Brown 3091.mp3
Young Widder Brown 3092.mp3
Young Widder Brown 3093.mp3
Young Widder Brown 3094.mp3
Young Widder Brown 3095.mp3
Young Widder Brown 3096.mp3
Young Widder Brown 3097.mp3
Young Widder Brown 3098.mp3
Young Widder Brown 3099.mp3
Young Widder Brown 3100.mp3
Young Widder Brown 3101.mp3
Young Widder Brown 3102.mp3
Young Widder Brown 3103.mp3
Young Widder Brown 3104.mp3
Young Widder Brown 3105.mp3
Young Widder Brown 3106.mp3
Young Widder Brown 3107.mp3
Young Widder Brown 3108.mp3