Follow us on Facebook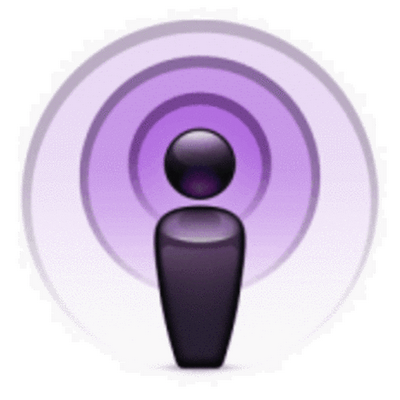 ComicWeb Podcasts on Itunes:
If you listen to our Podcast, please take our Podcast Survey
If you have an opinion on the DC vs. Marvel, you should have an opinion on our country, so vote.
ComicWeb Ads
Hit Movies Get the MST3K Treatment
Barry Craig, Confidential Investigator Old Time Radio Program
½ hour detective show
"Your man when you can't go to the cops. Confidentiality a speciality."
Barry Craig had a somewhat troubled broadcast history, especially for being fairly successful. It aired a total of 190 episodes (unfortunately not many survived, we only have 31) from 1951 to 1955. The show would have separate versions of the episodes depending on which coast it was airing, it moved from time slot to time slot, production moved from New York (1951 to 1954) to Hollywood (1955), and to top it off, it changed its name from "Barry Crane" to "Barrie Craig", to "Barry Craig". In a completely arbitrary decision, we're going with the final spelling of the program: "Barry Craig". The show was more of a mid-season replacement than a headliner show, but was certainly good enough to last a few years.
William Gargan, well-known for his portrayal of television and radio detective Martin Kane, was the voice Barry Craig, while Ralph Bell portrayed his associate, Lt. Travis Rogers. The settings of the episodes were in New York, Craig's office was on Madison Avenue. As the promos went, he was "Your man when you can't go to the cops. Confidentiality a specialty." Like Sam Spade, Craig narrated his stories. Unlike his contemporaries Sam Spade and Philip Marlowe, Craig had a laid-back personality, somewhat cutting against the popular "hard-boiled detective" stereotype. Others in the cast included Parley Baer and Betty Lou Gerson.While Gargan received many accolades as an actor, perhaps he didn't need to explore his trade that much, he was one of the few (possibly the only) radio detective who had been an actual private investigator. As a real detective he did the typical jobs, not usually made into radio of television shows, including guarding payrolls, tailing suspects, stakeouts, and protection. He had even been shot on the job trying to collect owed money.
All of our Old Time Radio Programs are in MP3 format. You can play them on your computer, you can transfer them to MP3 players (like the IPod), but, by and large, you cannot play them on stereos, walkmen, or car radios.
The sound quality of Old Time Radio Programs can vary greatly. Some episodes are excellent, others you have to turn up the volume a little and ignore the static. All of the episodes can be listened to and enjoyed. You can listen to our free samples to get a feel for how the programs sound.
You can purchase these episodes on CD or you can download them.
To purchase on CD:
To download:

Click on the Buy on CD button. A few dollars will be added for shipping depending on your zip code and how many CDs you order. Pay with Paypal (you can use a credit card even if you do not have a Paypal account). You will receive a receipt from Paypal. We will mail you the CD(s) within a few days. Usually we get the CDs in the mail the next day. Shipping usually takes 2-3 days via USPS. The episodes will be in mp3 format.

You save money on the cost of the episodes and you don't pay any shipping.
Click on the Download button. Pay with Paypal (you can use a credit card even if you do not have a Paypal account).
After you pay you will be returned to our site to a page with a series of links to zip files. Click on the links to download the zip files. These episodes are downloadable in large zip files.
To open a zip file you need software to "unzip" it. Your computer may already have unzip software, if this is the case, just click on the file and your software will automatically open up and you can unzip the files. If your computer doesn't have an unzip program, you can get one from the internet. The most popular is probably winzip (www.winzip.com), however, we use Zip Wizard by Coffeecup Software because its pretty good, easy to use, and free. (http://www.coffeecup.com/zip-wizard/)

The files are large - it will take you a few minutes to download each file. Each zip file is around 40MBs. A full CD worth of episodes takes about 14 large files. if you are on a dial-up connection, we highly recommend you buy a CD.
You will receive an e-mail receipt from Paypal, and we will send you an additional e-mail with the links.

Buy on CD: $4.50


Download only $3.50: