Follow us on Facebook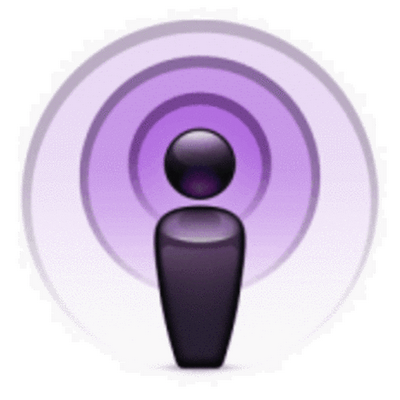 ComicWeb Podcasts on Itunes:
If you listen to our Podcast, please take our Podcast Survey
If you have an opinion on the DC vs. Marvel, you should have an opinion on our country, so vote.
ComicWeb Ads
Hit Movies Get the MST3K Treatment
Big Jon and Sparkie Old Time Radio Program
Big Jon and Sparkie Old Time Radio Program
½ hour kids variety show, switching to 15 minute serialized episodes in 1951
Jon Arthur was the professional name of Jon Arthur Goerss. As Big Jon Arthur he was the host of the Saturday morning children's radio series, Big Jon and Sparkie. Sparkie, "the little elf from the land of make-believe, who wants more than anything else in the world to be a real boy." This program started as a half hour program, but then was switched in 1951 to 15 minute serialized adventures.
Big Jon and Sparkie featured a normal adult (Big Jon, and a cast of wacky characters he interacted with. The voice of Sparkie was actually Jon Arthur's voice played at a high speed. Jon did nearly all of the voices for the show, his daughter also did one. By 1956 Arthur had played over 200 roles for the show.
Episodes consisted of stories, songs, and the theme "Teddy Bears' Picnic" - sung by Ann Stephens. Jon stated that all of the stories were either based on his life experiences or from letters coming in. The characters were your basic small town denizens, including a cab driver, the mayor, and of course talking dogs (hopefully not based on Jon's real life). At one point he asked his children listeners to write to him to tell him what they thought Sparkie looked like. This led to over 25,000 pieces of mail, and eventually resulted in a comic book series.
All of our Old Time Radio Programs are in MP3 format. You can play them on your computer, you can transfer them to MP3 players (like the IPod), but, by and large, you cannot play them on stereos, walkmen, or car radios.
The sound quality of Old Time Radio Programs can vary greatly. Some episodes are excellent, others you have to turn up the volume a little and ignore the static. All of the episodes can be listened to and enjoyed. You can listen to our free samples to get a feel for how the programs sound.
You can purchase these episodes on CD or you can download them.
To purchase on CD:
To download:

Click on the Buy on CD button. A few dollars will be added for shipping depending on your zip code and how many CDs you order. Pay with Paypal (you can use a credit card even if you do not have a Paypal account). You will receive a receipt from Paypal. We will mail you the CD(s) within a few days. Usually we get the CDs in the mail the next day. Shipping usually takes 2-3 days via USPS. The episodes will be in mp3 format.

You save money on the cost of the episodes and you don't pay any shipping.
Click on the Download button. Pay with Paypal (you can use a credit card even if you do not have a Paypal account).
After you pay you will be returned to our site to a page with a series of links to zip files. Click on the links to download the zip files. These episodes are downloadable in large zip files.
To open a zip file you need software to "unzip" it. Your computer may already have unzip software, if this is the case, just click on the file and your software will automatically open up and you can unzip the files. If your computer doesn't have an unzip program, you can get one from the internet. The most popular is probably winzip (www.winzip.com), however, we use Zip Wizard by Coffeecup Software because its pretty good, easy to use, and free. (http://www.coffeecup.com/zip-wizard/)

The files are large - it will take you a few minutes to download each file. Each zip file is around 40MBs. A full CD worth of episodes takes about 14 large files. if you are on a dial-up connection, we highly recommend you buy a CD.
You will receive an e-mail receipt from Paypal, and we will send you an additional e-mail with the links.

Buy on CD: $4.50


Download only $3.50

Big Jon and Sparkie 98 episodes
--------------------------------------------------

A Letter from Yukie.mp3
A Mysterious Speck on the F.mp3
A Mystreious Man in the 001.mp3
A Mystreious Man in the 002.mp3
A Mystreious Man in the Sha.mp3
A Proposed Solution to a Se.mp3
A Quiet Day on Yukie's Farm.mp3
A Sudden Change in Climate.mp3
A Surprise Awaits the Ma001.mp3
A Surprise Awaits the Mayor.mp3
A Surprise For All Concerne.mp3
A Telephone Mix-Up.mp3
Almost Captured.mp3
An Interruption in the Mayo.mp3
Back to Normal --- I Hope.mp3
Big Jon Gets a Screen Job.mp3
Big Jon Gets Company ---- A.mp3
Big Jon Recuperates.mp3
Big Jon Takes the Plunge.mp3
Canine Mutiny.mp3
Cheer Up the Sick Boy.mp3
Daffodil Dilly Strikes Agai.mp3
Detective Sparky Gets an Id.mp3
Detectives Sparky and Yukie.mp3
Even Detectives Make Mistak.mp3
General Comet of the Univer.mp3
Goodbye My Dilly.mp3
Jailed.mp3
Look Who's a Lawyer.mp3
Miss Dilly Kidnapped From t.mp3
More Then One Way to Catch .mp3
Not Even a Team of Horses.mp3
Not Much Doing.mp3
Off to the Races.mp3
Old Cloths is Good Clues.mp3
Opening Day 1953.mp3
Over The Falls in an Airpla.mp3
Peace and Quiet Again, Almo.mp3
risoners of Love.mp3
So Close To the Forest We C.mp3
Someone Make Up His Mind.mp3
Sparkie in Control.mp3
Sparky Drives a Racing Car.mp3
Sparky Finds a Bug.mp3
Sparky Has Plans for Yukie.mp3
Sparky Tracks Down a Clue.mp3
Sparky's Mysterious Butterf.mp3
Sparky's Private Detective .mp3
Sparky's Telephone Troubles.mp3
The Begining of a Long Voya.mp3
The Big Broadcast.mp3
The Big Little Race.mp3
THe Day the Butterfly Flew.mp3
The Detectives.mp3
The Dognappers Get Caught.mp3
The Dogs Get Organized.mp3
The Dogs Get Together.mp3
The Great Kidnap Mystery.mp3
The Kidnapped Car is Sighte.mp3
The Kidnappers Double Back,.mp3
The Kidnappers Escape Again.mp3
The Kidnapping Case Cont001.mp3
The Kidnapping Case Continu.mp3
The Long Voyage Home.mp3
The Mayor Shows Them How.mp3
The Mayor Tells of His Wedd.mp3
The Mayor's Plan Begins to .mp3
The Mayor's Wedding Day.mp3
The Pane in Mrs Two-Hill's .mp3
The Prodigal Returns.mp3
The Professor Speaks.mp3
The Ratings are In.mp3
The Return of Yukie Butcha.mp3
The Return of Yukie Butcher.mp3
The Stakeout.mp3
The Surprise in the Barn on.mp3
The Surprise in the Yukie's.mp3
Tickets, Tickets - Who's Go.mp3
Trouble in the Ranks.mp3
Twelve Down, Two to Go.mp3
Want Ads Get Results.mp3
What's Wrong With Bunny.mp3
Where's Yukie Now.mp3
Where, Oh Where Have Our Li.mp3
Who's Fooling Whom.mp3
Who's Who Continued.mp3
Who's Who.mp3
Yukie Butcha to the Rescue.mp3
Yukie Cracks Up.mp3
Yukie Gets Ready for the We.mp3
Yukie Hits the Jackpot.mp3
Yukie Looks For a Lawyer.mp3
Yukie Makes a Decision.mp3
Yukie Shows Us How.mp3
Yukie Sues the City.mp3
Yukie Tries Out His Racing .mp3
Yukie Unvails an Invention.mp3
Yukie's Radio Station.mp3