Follow us on Facebook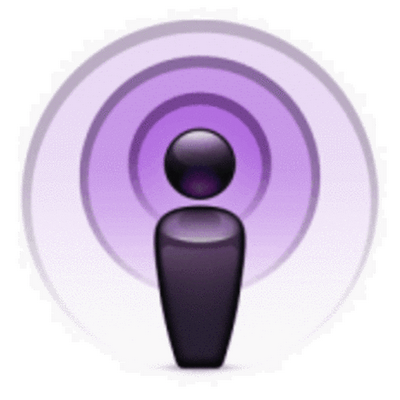 ComicWeb Podcasts on Itunes:
If you listen to our Podcast, please take our Podcast Survey
If you have an opinion on the DC vs. Marvel, you should have an opinion on our country, so vote.
ComicWeb Ads
Hit Movies Get the MST3K Treatment
Edgar Bergen and Charlie McCarthy Old Time Radio Program
Edgar Bergen and Charlie McCarthy Show
˝ hour comedy/ variety show
Well, I am not really sure how to sell you on this program. Hey, its ventriloquism....on the radio!!! How cool is that? If you listen really carefully, you can't see Edgar Bergen's lips move. Did you know that Charlie McCarthy (the dummy) is supposed to be a kid, yet he wears a tuxedo and monocle. That's right, the kid wears a monocle. Although Edgar Bergen was born to Swedish immigrant parents (real name Bergren) McCarthy is English.
Edgar learned ventriloquism from a pamphlet when he was a child, in a few years he got a local woodcarver to carve a puppet head in the shape of an paperboy Edgar knew. And thus, Charlie McCarthy was born. Edgar and Charlie did the vaudeville circuit for a while. Then they were discovered and given a shot on the Rudy Vallee radio program. They had a good comedy act, but seriously no one really thought that a ventriloquism act would take off on the radio. But they did. Bergen and McCarthy soon got their own radio show on the Chase and Sanborn Hour, the shows they later did were just a half hour.
Their success rested on the witty quick rejoinder between Charlie and Bergen (or their guest). Particularly notable was Charlie's trading insults with W.C. Fields:
W.C. Fields: "Well, Charlie McCarthy, the woodpecker's pinup boy!"
Charlie: "Well, if it isn't W.C. Fields, the man who keeps Seagram's in business!"
W.C. Fields: "I love children. I can remember when, with my own little unsteady legs, I toddled from room to room."
Charlie: "When was that? Last night?"
By making Charlie a "kid" and a puppet at that, Bergen was able to get lines in that the censors at the time wouldn't allow an adult to make. The show had plenty of double entendres, that if you think about is just plain creepy, so best not to think about it.
Notable for Bergen and McCarthy:
For the December 12, 1937 show the guest was Mae West, and the show was so risque for the time that West was banned from radio broadcasting for 12 years (and yet even after Waterworld, Kevin Costner is still allowed to make movies). The skit was called Adam and Eve. Lesson to would be entertainers: don't mix sex, comedy, and the Bible. Yes, this is one of the free episodes we have here.
Bergen and McCarthy made some appearances in tv and movies, but were not as successful as they were on the radio. The Muppet Movie was their last appearance, and the movie is dedicated to them.
Charlie now resides in the Smithsonian.
Bergen received an honorary Oscar (made of wood of course).
The night of Oson Welles' "War of the Worlds" broadcast there is an apocryphal story that many listeners switched from the McCarthy and Bergen show when a musical guest was on to the Welles' broadcast (right when "War of the Worlds" sounded like a very real news broadcast, and thus helped to freak out the nation.

All of our Old Time Radio Programs are in MP3 format. You can play them on your computer, you can transfer them to MP3 players (like the IPod), but, by and large, you cannot play them on stereos, walkmen, or car radios.
The sound quality of Old Time Radio Programs can vary greatly. Some episodes are excellent, others you have to turn up the volume a little and ignore the static. All of the episodes can be listened to and enjoyed. You can listen to our free samples to get a feel for how the programs sound.
You can purchase these episodes on CD or you can download them.
To purchase on CD:
To download:

Click on the Buy on CD button. A few dollars will be added for shipping depending on your zip code and how many CDs you order. Pay with Paypal (you can use a credit card even if you do not have a Paypal account). You will receive a receipt from Paypal. We will mail you the CD(s) within a few days. Usually we get the CDs in the mail the next day. Shipping usually takes 2-3 days via USPS. The episodes will be in mp3 format.

You save money on the cost of the episodes and you don't pay any shipping.
Click on the Download button. Pay with Paypal (you can use a credit card even if you do not have a Paypal account).
After you pay you will be returned to our site to a page with a series of links to zip files. Click on the links to download the zip files. These episodes are downloadable in large zip files.
To open a zip file you need software to "unzip" it. Your computer may already have unzip software, if this is the case, just click on the file and your software will automatically open up and you can unzip the files. If your computer doesn't have an unzip program, you can get one from the internet. The most popular is probably winzip (www.winzip.com), however, we use Zip Wizard by Coffeecup Software because its pretty good, easy to use, and free. (http://www.coffeecup.com/zip-wizard/)

The files are large - it will take you a few minutes to download each file. Each zip file is around 40MBs. A full CD worth of episodes takes about 14 large files. if you are on a dial-up connection, we highly recommend you buy a CD.
You will receive an e-mail receipt from Paypal, and we will send you an additional e-mail with the links.

Buy CD 1: $4.50

Buy CD 2: $4.50

Buy CD Set (1-2): $7.00


Buy on CD: $4.50


Downlaod Set 1: $3.50

Downlaod Set 2: $3.50

Downlaod Complete Set (1-2): $6.00

McCarthy and Bergen episode list
McCarthy and Bergen episode list CD 1
45 episodes
7-05-09 Ann Harding.mp3
37-06-06 W C Fields Joan Blondell.mp3
37-09-05 Ida Lupino.mp3
37-12-12_Adam_And_Eve_With_Mae_West.mp3
38-10-30 Chase & Sanborn Show with Don Ameche.mp3
40-04-21 Charles Laughton.mp3
40-10-27 Frankie Laine.mp3
41-09-21 W C Fields & Abbott & Costello.mp3
41-12-07 Judy Garland.mp3
42-03-03 Edward Everett Horton.mp3
42-05-03 Judy Garland.mp3
42-06-29 Walter Brennan.MP3
42-09-06 Charles Ruggles.mp3
42-10-05 Guest Rosemary Clooney.mp3
42-10-11 From Annapolis Naval Academy.mp3
42-10-18 From Quantico Marine Base.mp3
42-11-02 W.C. Fields.mp3
43-02-07 Teresa Wright.mp3
43-02-21 Carmen Miranda.mp3
43-03-28 Guest Roy Rogers.mp3
43-04-11 Martha Raye and Bill Thompson.mp3
43-04-18 Ronald Coleman.mp3
43-04-25 Barbra Stanwyck.mp3
43-05-16 Claudette Colbert and Rags Ragland.mp3
43-05-23 Guest Charles Boyer.mp3
43-05-30 Guest Walter Pidgeon.mp3
43-09-12 Humphrey Bogart.mp3
43-09-26 Hedy Lamarr.mp3
43-10-31 Dorothy Lamour.mp3
43-11-07 Elsa Maxwell.mp3
43-12-05 Guests Bert Lahr, Fats Waller & Jane Powell.mp3
43-12-12 Bert Lahr and Lena Horne.mp3
44-01-23 Greer Garson.mp3
44-02-06 Susan Hayward.mp3
44-03-06 Cecil B. Demille.mp3
44-03-13 Charles Ruggles and Jane Powell.mp3
44-04-02 Orson Welles and Jane Powell.mp3
44-09-17 Guest Leo Carillo.mp3
44-10-29 Halloween.mp3
44-11-12 Frank Fay.mp3
44-12-03 Don Ameche.mp3
44-12-10 Charlie Answers Ad For Edgar.mp3
44-12-24 Night Before Christmas.mp3
45-01-07 Guest Carmen Miranda.mp3
45-01-14 Louis Bromfield.mp3


CD 2
55 episodes
1954 Hedy Loves Mortimer.mp3
45-01-21 Frank Sinatra.mp3
45-02-04 Albert E. Wiggem.mp3
45-02-18 Ginny Simms and Veronica Lake.mp3
45-02-25 Gene Tierney.mp3
45-05-02 Dr. Max Mason.mp3
45-05-20 Running Away With Janet Blair.mp3
45-09-09 Keenan Wynn.mp3
45-09-23 Ann Baxter.MP3
45-09-30 Fred Allen & Portland Hoffa.mp3
45-10-14 Hildegarde.MP3
45-10-21 Fred Allen.mp3
45-11-11 Gov Kerr Of Oklahoma.mp3
45-11-18 Margaret O'Brien.mp3
45-12-16 Trip To The Planetarium.mp3
46-02-17 Memories With Ray Milland.mp3
46-03-24 At The Barbershop with W.C. Fields.mp3
46-06-21 Abbott & Costello Part 1.mp3
46-06-28 Abbott & Costello Part 2.mp3
46-11-17 Tallulah Bankhead.mp3
46-11-24 Everette Edward Horton.mp3
47-04-23 Roy Rogers.MP3
47-05-09 Getting Ready for Hunting Trip.mp3
47-09-02 Jack and the Beanstalk .mp3
47-09-14 Michael Romanoff.mp3
47-09-21 Walt Disney.mp3
47-09-28 Betty Hutton.mp3
47-10-05 Don Ameche.mp3
47-10-12 Linda Darnell.mp3
47-10-19 Jane Wyman.mp3
47-10-26 Richard Widmark.mp3
47-11-02 Fred Allen.mp3
47-11-09 Maurice Evans.mp3
47-11-16 Lana Turner.mp3
47-11-23 Carmen Miranda.mp3
47-11-30 Edward Everett Horton.mp3
47-12-07 Roy Rogers.mp3
47-12-14 Gregory Peck.mp3
48-04-04 Rudy Valee.mp3
48-10-17 Don Ameche.mp3
48-12-26 Last show for Chase & Sanborn.mp3
49-01-19 10th Anniversary Show.mp3
49-01-30 Basil Rathbone.mp3
49-11-13 Dick Powell.mp3
49-12-18 June Allyson.mp3
52-10-05 Rosemary Clooney.mp3
54-12-26 Hopalong Cassidy.mp3
55-11-27 Jack Benny.mp3
55-12-18 Xmas With Candy Bergen.mp3
Don Ameche.mp3
Fred Allen.mp3
Guest Jean Arthur.mp3
Guest Marjorie Main.mp3
Guests Bill Thompson and Mary Bolen.mp3
Charlie Plans His Own Birthday Party.RA
mccarthy_bergen_episodelist.txt