Follow us on Facebook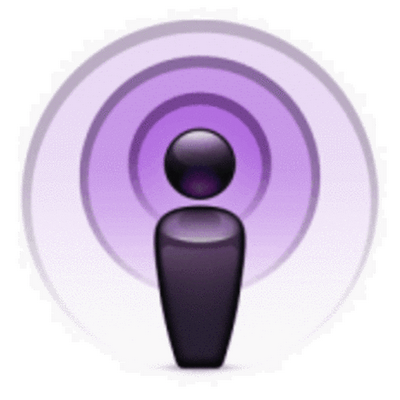 ComicWeb Podcasts on Itunes:
If you listen to our Podcast, please take our Podcast Survey
If you have an opinion on the DC vs. Marvel, you should have an opinion on our country, so vote.
ComicWeb Ads
Hit Movies Get the MST3K Treatment
Sealed Book Old Time Radio Program
½ hour horror episodes
The Sealed Book was a radio series of mystery and terror tales, produced and directed by Jock MacGregor for the Mutual network. Between March 18 and September 9, 1945, the melodramatic anthology series was broadcast on Sundays from 10:30pm to 11:00pm.
Each week, after "the sound of the great gong," host Philip Clarke observed that the mysteriously silent "keeper of the book has opened the ponderous door to the secret vault wherein is kept the great sealed book, in which is recorded all the secrets and mysteries of mankind through the ages, Here are tales of every kind, tales of murder, of madness, of dark deeds strange and terrible beyond all belief." After this introduction, the dramas began, occasionally interrupted by curiously extended organ solos. These were probably included in the recorded transcription so that local stations could insert their own commercial spots. Although this anthology series did not have recurring characters (other than the Narrator and the Keeper of the Book), the writers often used the same names for different characters from week to week, including "Hester," "Drake," and most especially "Roger."
At the end of an episode, Clarke told listeners to tune in the following week when "the sound of the great gong heralds another strange and exciting tale from... the sealed book." Scripts were by Robert Arthur, Jr. and David Kogan, who also were responsible for The Mysterious Traveler, and recycled many of the more popular stories from that parent program. "The Hands of Death" was the first of the 26 episodes which concluded with "Death Laughs Last."
text from wikipedia
All of our Old Time Radio Programs are in MP3 format. You can play them on your computer, you can transfer them to MP3 players (like the IPod), but, by and large, you cannot play them on stereos, walkmen, or car radios.
The sound quality of Old Time Radio Programs can vary greatly. Some episodes are excellent, others you have to turn up the volume a little and ignore the static. All of the episodes can be listened to and enjoyed. You can listen to our free samples to get a feel for how the programs sound.
You can purchase these episodes on CD or you can download them.
To purchase on CD:
To download:

Click on the Buy on CD button. A few dollars will be added for shipping depending on your zip code and how many CDs you order. Pay with Paypal (you can use a credit card even if you do not have a Paypal account). You will receive a receipt from Paypal. We will mail you the CD(s) within a few days. Usually we get the CDs in the mail the next day. Shipping usually takes 2-3 days via USPS. The episodes will be in mp3 format.

You save money on the cost of the episodes and you don't pay any shipping.
Click on the Download button. Pay with Paypal (you can use a credit card even if you do not have a Paypal account).
After you pay you will be returned to our site to a page with a series of links to zip files. Click on the links to download the zip files. These episodes are downloadable in large zip files.
To open a zip file you need software to "unzip" it. Your computer may already have unzip software, if this is the case, just click on the file and your software will automatically open up and you can unzip the files. If your computer doesn't have an unzip program, you can get one from the internet. The most popular is probably winzip (www.winzip.com), however, we use Zip Wizard by Coffeecup Software because its pretty good, easy to use, and free. (http://www.coffeecup.com/zip-wizard/)

The files are large - it will take you a few minutes to download each file. Each zip file is around 40MBs. A full CD worth of episodes takes about 14 large files. if you are on a dial-up connection, we highly recommend you buy a CD.
You will receive an e-mail receipt from Paypal, and we will send you an additional e-mail with the links.

Buy on CD: $4.50


Download only $3.50

Sealed Book episode list
26 episodes
01-The Hands of Death.mp3
02-The King of the World.mp3
03-Death Spins a Web.mp3
04-Devil Island.mp3
05-Escape by Death.mp3
06-Death at Storm House.mp3
07-The Accusing Corpse.mp3
08-Stranger in the House.mp3
09-Out of the Past.mp3
10-Welcome Home.mp3
11-I'll Die Laughing.mp3
12-Design for Death.mp3
13-The Ghost Makers.mp3
14-Broadway Here I Come.mp3
15-The Queen of the Cats.mp3
16-Death Rings Down Curtain.mp3
17-Till Death Do Us Part.mp3
18-Man With the Stolen Face.mp3
19-My Beloved Must Die.mp3
20-Beware of Tomorrow.mp3
21-Murder Must Be Paid For.mp3
22-To Have and to Hold.mp3
23-Murderer Unknown.mp3
24-Time On My Hands.mp3
25-Death Laughs Last.mp3
26-You Only Die Once.mp3